Connect Windows 10 computers via USB. – With the advancement in technology, displacement files from one computer to another has gone simple. A pen drive, a CD, or even a flash disk is not compulsory, but now a USB to USB cable can connect two PCs quite easily. However, a choice to transfer them through Bluetooth exists if you don't occupy USB, etc.
Computers connected via a USB cable not only helps save time but also materials like CDs and DVDs. Now the question that arises is how can a USB help in connecting two computers running on Windows 10? The answer to this is very simple and can be explained easily.
Method to Connect Windows 10 Computers via USB
Requirement
Cable: The most preferred cable is the USB networking cable which is also known as the bridge cable. It has an inbuilt electronic circuit at its center which makes it the most preferred option. This helps in easy connection of two Windows 10 computers. For rapid and better transfer, a USB 2.0 cable is the most endorsed one as it has a superior transfer rate than a standard network connection. Many other alternate options are available in the market like the A/A cable but are not recommended as it does not have a bridge chip. This renders it useless for the purpose of making connection. Another reason, why A/A cable is not recommended, is because they may burn the USB port and the power supplies connected to it. You must avoid Buying A/A Cable.
Ethernet crossover cable: This USB 2.0 fabricates Ethernet network and role as the foundation in order to Connect Windows 10 Computers via USB. Hence, it permits transferring data amongst more than two computers at once. One of the computers must have an Ethernet adaptor and all the connected computers must have at least 1 USB port for this process to be completed.
Null modem serial cable: This cable does not contribute while reshuffling the files amongst more than two computers.
USB 2.0 Bridge chips: This chip accelerates the transferring. This will require a prerequisite Ethernet network of a minimum of 100mps or more.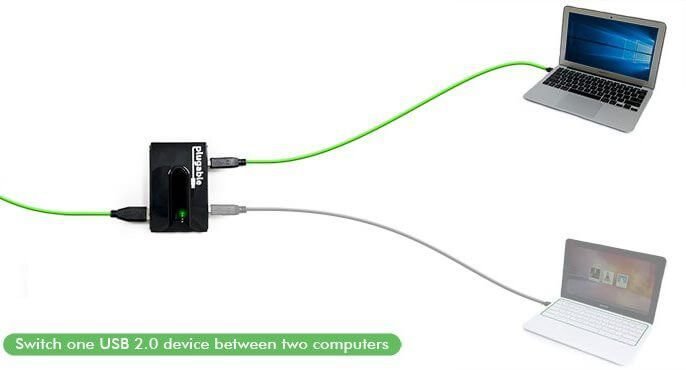 Procedure to connect Windows 10 computers via USB:
Step 1 – Switch on Both the computers and log in having the Administrative authorities.
Step 2: Slide One end of the USB cable is into the port of the computer by positioning the USB Bridge into the aperture.
Step 3: Connect the remaining end of the Cable to the second computer by placing the USB Bridge in the USB port of the second computer.
Step 4: Once you carry out above-said operations, install the driver pertaining to the USB bridge cable. It is advisable to install this as a link adapter or a network adaptor. In case, you decide to experimentalize Link adaptor then you can transfer files from one computer to another. Instead, you exercise with network adaptor then all the computers connected in the network can be accessed.
Now you become successful to Connect Windows 10 Computers via USB.