To store files and folders is an important issue. If you save files is computer it may be deleted or be public. Pen Drive is a small object chance of forgetting it is very much. Sometimes it is corrupted also without any signal. So where should you store your file is a great concern. But don't be more worry Google Drive and Sky Drive are already discovered. These are the place where you store your files safe and secure. Today we discuss on SkyDrive.
We do our more and more work in MS word, Excel Notebook, etc. SkyDrive provides facility to share MS word, Excel, etc. So at first we should know How to Create and Share an Office Document Directly via SkyDrive. Let us proceed:
Step-1
Create new document on Skydrive account
Firstly Signed your SkyDrive account.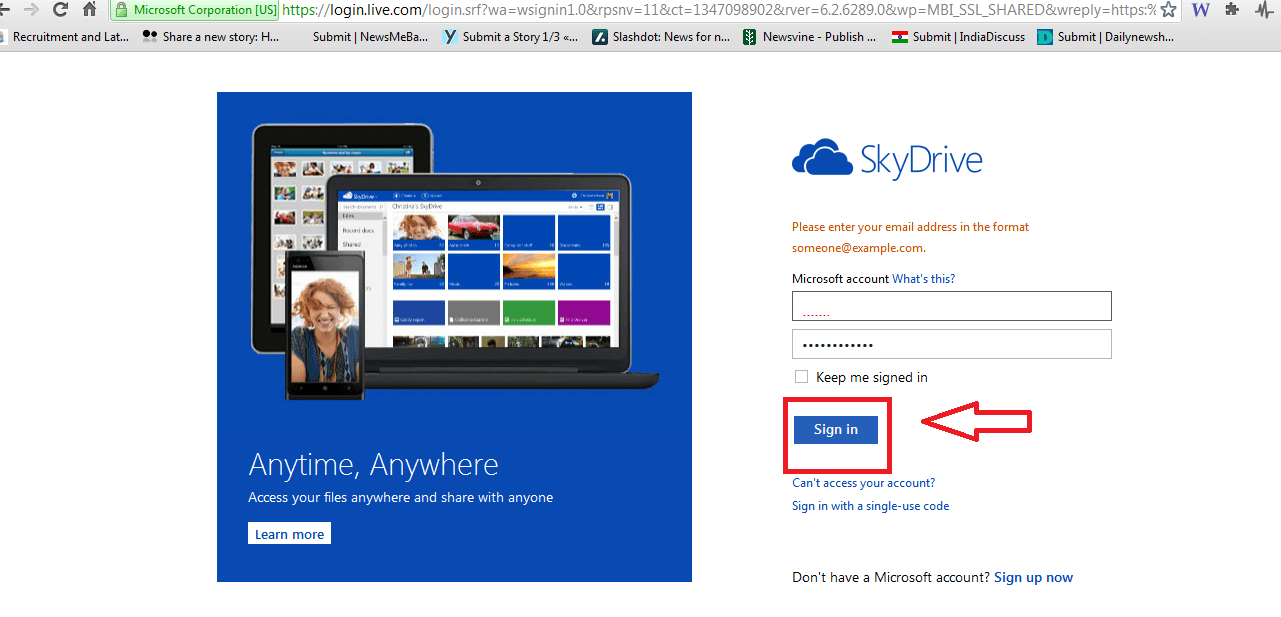 Now you get home page of the cloud service in sky Drive account.
Click on the Create button at the top panel and choose opted document type which you wish to create and share on the Sky Drive account.
If you select Word document then type proper heading for new document. Finally click on Create button.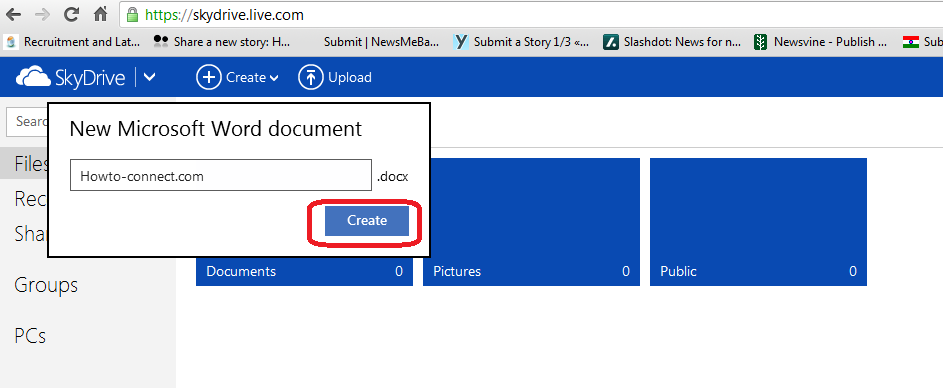 Now word document appears including proper heading before you. You can also change text color such as Red, Black, Green and many more through text color icon.

Step-2
Share word document through Sky Drive
As soon as you complete your document on the Sky Drive account now you have to share it.
So click on the File button at top side corner, it brings several menu lists in drop-down tab. Then click on Share button.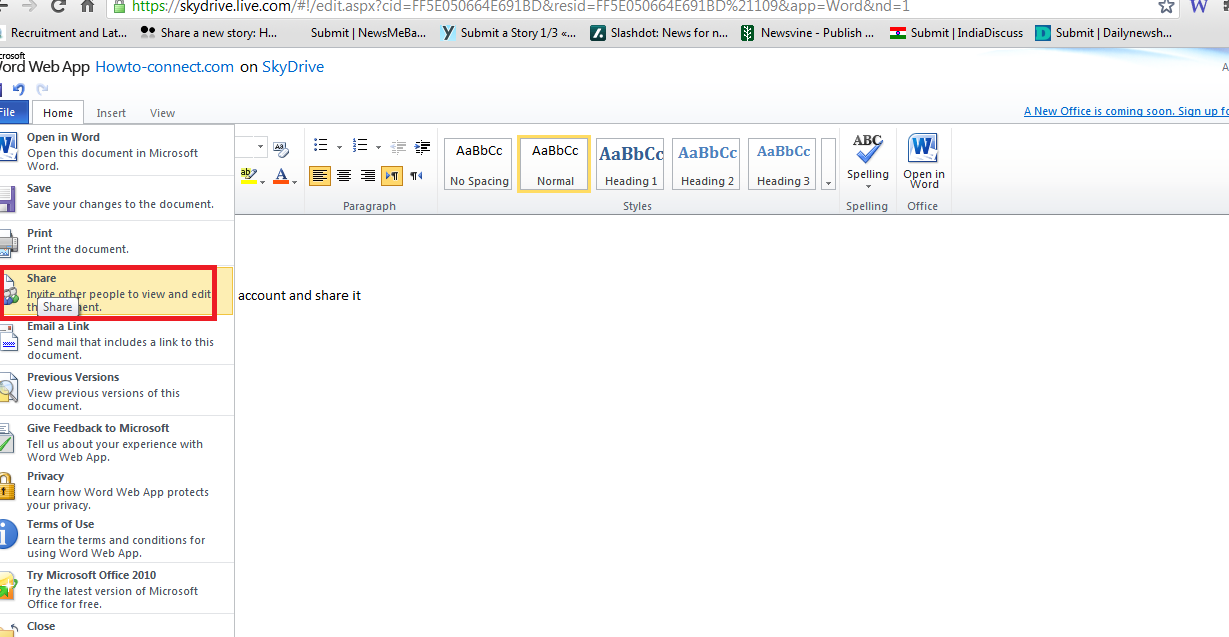 Type receiver email Id along with a little message.
If you want to allow authority to edit something to receiver in this document then check this box- Recipients can edit.
Now click on share button to dispatch word document to the receiver.
 Then receiver will receive new email with attached document links inside on their sender email id.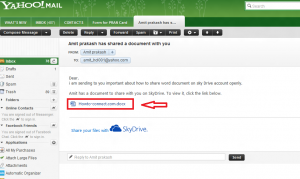 Thus you can also share another office application file such as Excel sheet, presentations, Notebook via SkyDrive account as same process.