Microsoft has issued change log for windows defender version 1.267.90.0. They have released a list of 20 latest updates and indicates that the security tools haven't identified any new threat. There is a brief detail of all the treats in the definition update are in the following part. Moreover, you will find here how to get Threat definition Version 1.267.90.0 update on your Windows Defender in Windows 10.
Windows Defender Definition Version 1.267.90.0 Change log
See the Definition Version 1.267.90.0 Change log first of all –
Adware:Win32/WhenU – Windows Defender identifies this threat before 1.173.303.0. The program violated the Microsoft guidelines and its behavior was suspicious.
BrowserModifier:Win32/Diplugem – This was also an ambiguous program mostly arrived during installation of a third party tool through the browser. These unwanted software displays extra advertisements when you surf the web.
BrowserModifier:Win32/Istbar.F – This program modified your browser settings violating the Microsoft instructions about security. You can run a full scan of Windows Defender to remove browsermodifier.
Dialer:Win32/EGroup.G – The dialer runs in the background at Windows boot up and may establish a connection to premium-rate telephone numbers, resulting in charged connection fees to provide explicit content to the owner of the infected computer.
Dialer:Win32/Riprova – This program uses your PC to dial premium-rate telephone numbers. This suspicious malware can leave you with unexpected and high telephone bills.
HackTool:Win32/Ninex.B – New third-party websites run this program to crack software without valid Licence or product key.
Windows Defender and Security scanner traced out this threat and removed from Windows 10.
HackTool:Win32/VB.A – This script is involved in cracking a software without having a genuine license activation key. you need to beware of these kinds of tools because they have Malware and harm you anywhere and anytime.
Program:Win32/UCmore – There is no technical report exists.
SoftwareBundler:Win32/YourSiteBar – packages browser extensions, comprising customized search toolbars that may result in contextual popup advertising.
Spyware:Win32/Agent – This is a trojan that gathers your individual information, for example, browsing history, and uses it without adequate consent.
Spyware:Win32/Coolwebsearch.H –  This is a CoolWebSearch component that installs a Web browser toolbar, changes Internet Explorer settings and shows advertisements.
Spyware:Win32/ShopAtHome.A –  is a Web browser redirector that tracks a browsing operation and online purchases.
Trojan:Win32/inetdata – This threat operates numerous activities of a malicious hacker's choice on your PC.
In addition, you will find a huge list of the threats detected and abolished by Windows Defender.
How to Get Threat definition Version 1.267.90.0 update on your Windows Defender  in Windows 10
Go to Windows Security using this link and select Virus & threat protection in the right pane.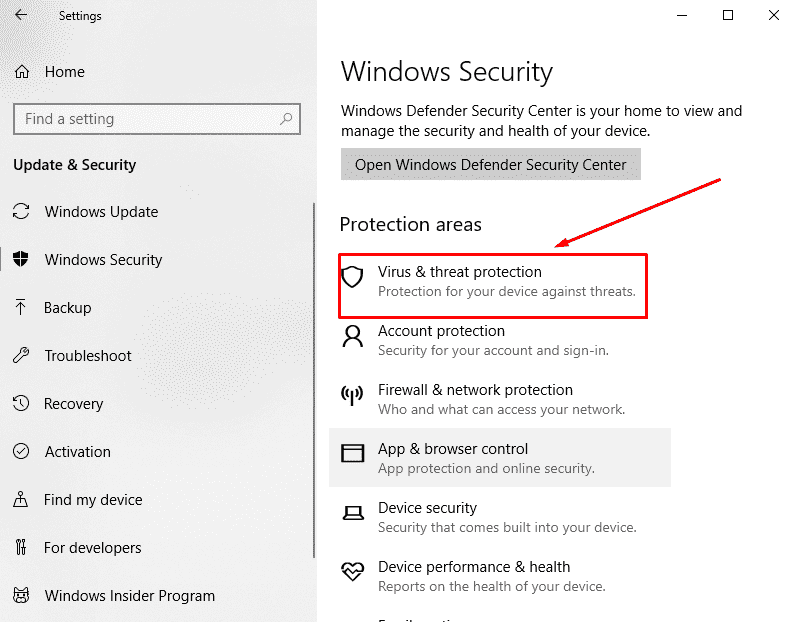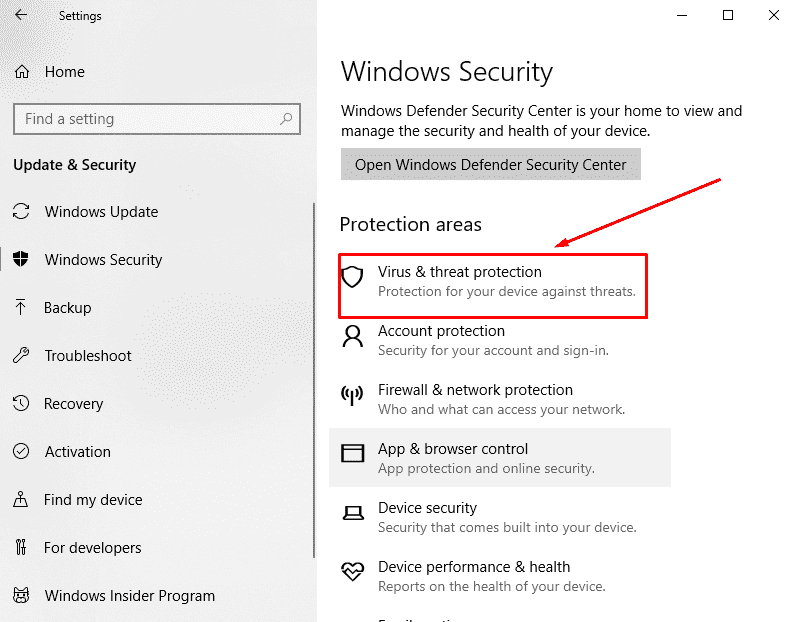 Once the new Window opens, click on Virus & threat protection updates.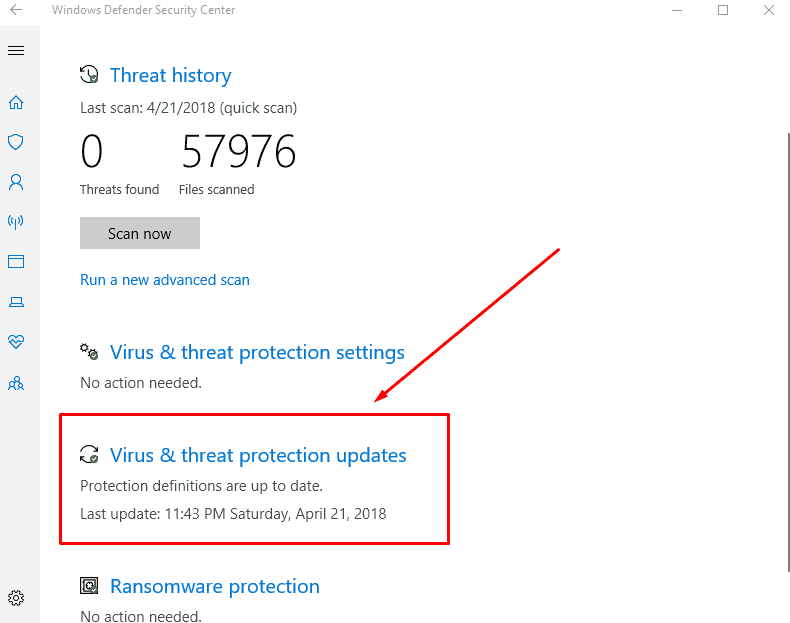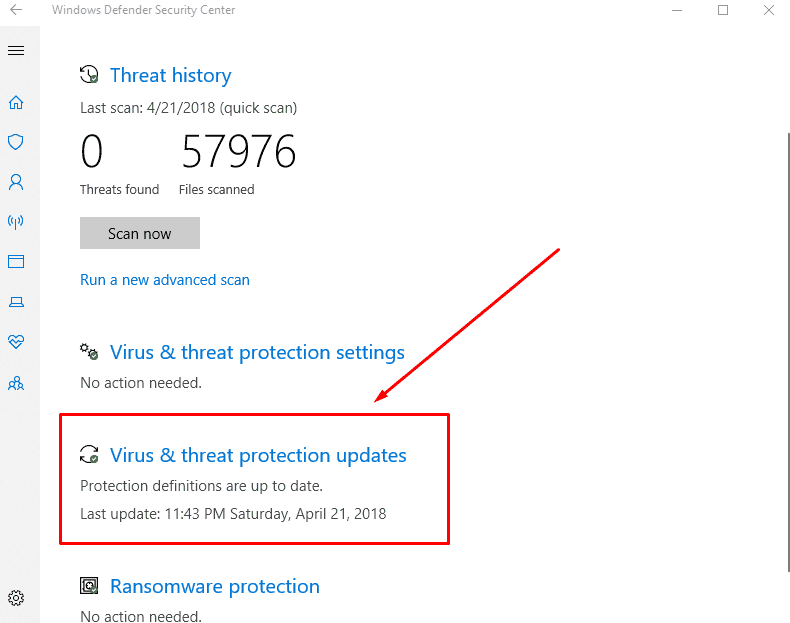 Press Check for updates under Threat definitions and wait for few moments.