In July 2012, Microsoft has modified Hotmail into outlook with several features and built-in cloud service. As outcome, outlook.com came into category of best email services. Now newly outlook.com is  appreciated by users across the world. In order to make it handy and reachable for every fan, Microsoft has designed fresh outlook app which is especially for Android version 2 days ago.
The outlook.com app permits Android users to establish connection with their accounts either outlook or Hotmail and get back emails on mobile version instantly. Every Android user may send and receive emails with outlook.com without any hesitations on compatible devices like mobiles or tablets. They don't need to make extra setup within this app, only put in ID and password.
Download Outlook.com app for Android
Features of Outlook.com app –
The app supports email settings as sync phone contacts, calendar, Android folders and others.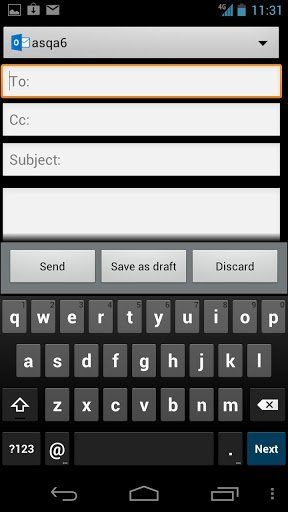 It is easy to send new attachments from Android phones, like photos, songs or recorded videos.
Users may configure settings to find alerts about upcoming new email from push notification on the Android main screen.
An option to add several outlook accounts at once with this app.