Another interesting Microsoft theme for the people who love to explore traditional and modern constructions as well is out and is available to download. Earthen Buildings PREMIUM was released by the giant software company in the mid of January and users all over the globe are loving it. Premium quality of 4K images of modern along with the conventional buildings of rammed earth, cobb, and adobe construction also. All the high-quality pictures are available for free on the Microsoft store to add beauty to your system.
The theme file has an approx size of 16.87MB making it super lightweight and easy to install on your system. All you need to do is now simply log in to your Microsoft account and install the Earthen Buildings PREMIUM theme. However, you can only use these images strictly as desktop wallpaper only.
Earthen Buildings PREMIUM
Here is How to Download and install Earthen Buildings PREMIUM Windows 10 Theme –
Launch any web browser and go to the official website of Earthen Buildings PREMIUM.
Hit on the Get button on the screen.
If a popup prompt up on the tab, click on Open Microsoft Store.
This will take you to the Store displaying the description of the theme, click on the Get button again.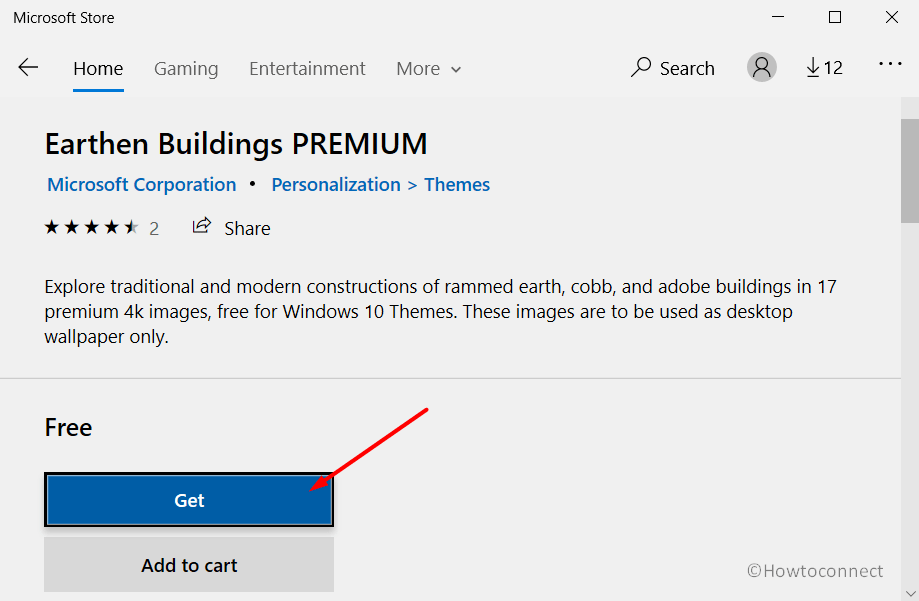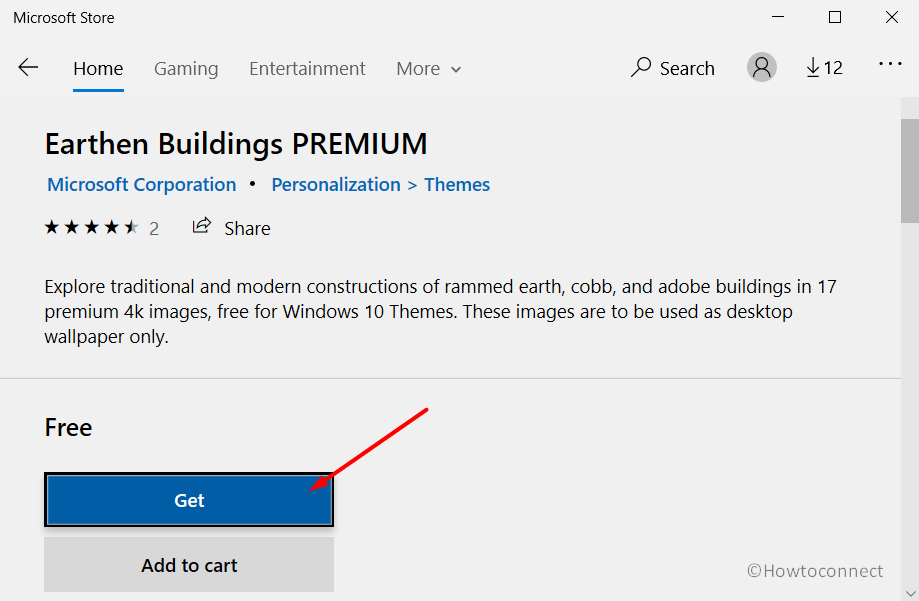 Wait for a few moments for the system to download and install the theme automatically.
Once the installation gets over, click on Apply.
Themes Settings page would come into view, move over the right-pane and select Earthen Buildings PREMIUM.
This will set the images you need for your desktop wallpaper.
This is all you need to work on to use the theme on your desktop. Well, if you skip some steps, you can directly visit the Microsoft Store on your PC. Type in the name of the theme and follow the same steps as above. Once you search for the theme, you will find other high-quality themes as well for free.
System Requirements for Earthen Buildings PREMIUM
Some specific system specifications are needed to be fulfilled before beginning the process of downloading and installing the theme. Here it goes.
Operating system should be running Windows 10 version 14951.0 or higher.
Supports architecture: x86, x64, ARM, ARM64.
That's all!!!