Windows 8 contains several important characteristics; most fans have appreciated a lot it. The start screen and Windows store have proven as new generation interfaces. In the area of touch screen support, a Window 8 has added enhanced features to access it comfortably.
Sometimes, you wish to edit your personal images in a new style or funny modes then you need to access tools to edit images to improve it as you wish like Picasa, Adobe Photoshop CS or many more.  After making images in a better look you share it with preferred social accounts quickly.
So, Windows store has released similar apps like Photo Studio FREE with advanced tools to edit photos simply. This app is freeware and offers necessary image editing buttons to make images share-ready.
How to install Photo Studio app?
Launch metro search window and type "photo studio".
Then click on Store button.
From the search result pages, choose the tile named "Photo Studio FREE" and click on install button.
Install Photo Studio FREE from the Windows Store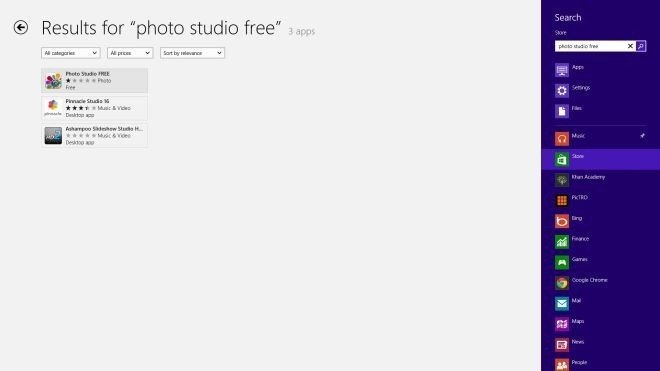 How to access Photo Studio app in Windows 8?
The app main page displays three buttons –
Browse –  import the images from drives or folder.
Recent –    It offers to open the recently edited images
Camera –  It permits you to take new pictures with your web camera openly (especially in Windows 8 tablets).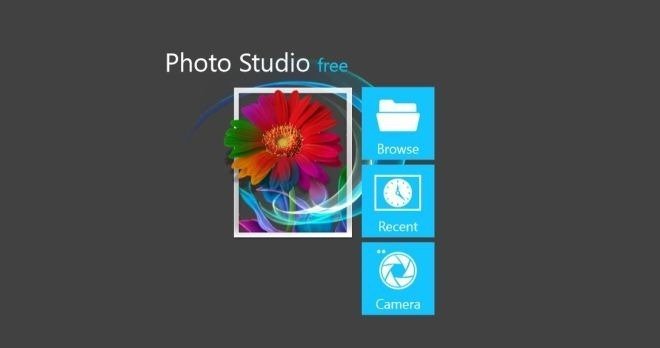 As soon as you import or capture the photo, the app prompts several editing tools at the bottom like Effects, Frames, Filters with and image tweaks options (Rotate, Crop, Brightness and many more).
If you choose Filters button to apply a new style to any image, then you get several previews.  Next, apply any effects to generate exclusive results.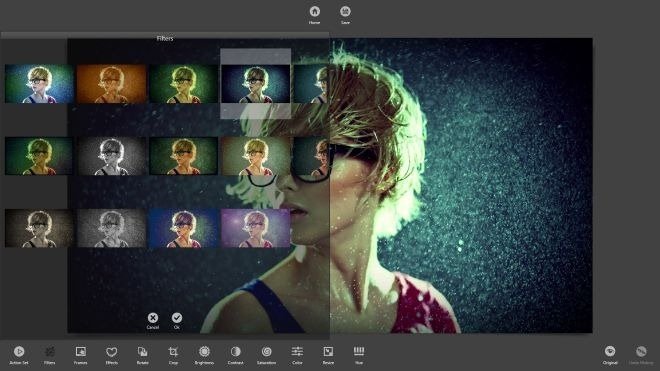 Other than you may edit the image manual also by changing the RGB levels, brightness, Contrast, and other tools.
After completing the image editing, click o Save button from upper corner.