Approximately 24% of the internet users on this globe exercise with the Virtual Private network according to an advance research. In this circumstance, if a browser comes with VPN and beyond this free and Inbuilt it will be necessarily welcomed. Yes, you are correct in your guessing that we are talking about Opera. But since it is 'how to' pattern website so avoiding a deep review we will elaborate how to Enable Built in Free VPN in Opera.
How to Enable Built in Free VPN in Opera
Before initiation of the process, ensure to grab "Opera developer browser" installed on your PC because, for the time being, this feature is only available for this browser. In case, your PC does not acquire this, "Download" it by hitting on the above link.
Click or hit the "Opera developer" icon on the desktop and once the browser gets out spreads on screen, click or hit "O Menu" that appears on the upper left nook of the browser.
In the downward arrived menu, click or hit the choice labeled as "Settings".
The succeeding interface will be of "Settings", click or hit "Privacy & Security" that is observable on the left flank.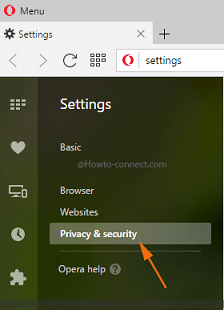 Now, look at the other portion and you can notice various sections whose titles are displayed in bold, find out the one that reads as "VPN".
Underneath the title you can observe its functionalities and a square cell termed as "Enable VPN", click on that cell and the "built-in free VPN" will be enabled in Opera.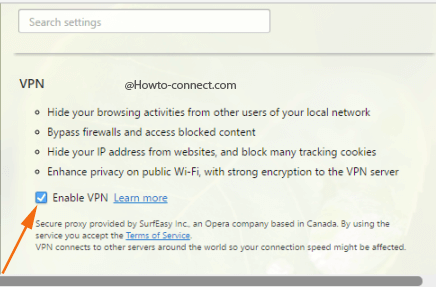 After activating it, look at the URL field and you can observe a little padlock icon there, and when you appoint click or hit on it, you can alter several settings.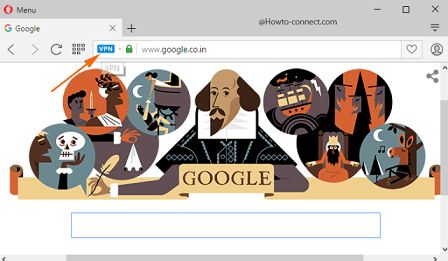 In the drop box, you can see a title of "Virtual location" and when you click on the drop-down menu, three locations – "Canada", "Germany" and "United States" will be observable, well, more are yet to come.
It defines that regardless of where you are in the world, web pages you will visit will serve the contents based on the location you specify.
Features of Free Built-in VPN in Opera
On your "local network", users other than you remain unbeknown to your browsing behaviors as they are kept "hidden" in this built-in feature.
Your "IP address" kept unseen from the web pages, and many "tracking cookies" are restricted.
With a strong encryption to the "VPN server", the privacy on "public Wifi" is strengthened.
When you Enable Built in Free VPN in Opera you will be capable of accessing the content restrained by Firewall owing to a feature associated with it to bypass the windows default security software.
That's all!!