Windows 10 and 11 allow to enable complete Dark Mode in Mail App. Previously, this feature was also available in the OS but the area for composing new mail was having white background. Moreover, the dark mode color grey is replaced by pure black considered as inspired by Mac OS Mojave. So you can now turn on the Dark theme for Windows 10 mail app everywhere whether it is UWP Application for new email background.
However, you are able to Enable Dark Mode in Mail App Windows 10 insiders now as Microsoft is testing this feature. But you will experience this black background of your emails in the next big release on 14 April 2019. Mail app incorporates a toggle button in the personalization section for swift switching onto the dark mode. This UWP application included this feature years back with Anniversary update and it has completed the journey to turning the emails totally black. Earlier the app displayed a lighter shade which is gone now so you can now enjoy a complete dark mode in Mail App on Windows 11 and 10.
Way to Enable Dark Mode in Mail App Windows 11 and 10
Here is how to Enable Dark Mode in the Mail App Windows 11 or 10 –
Step-1: Open your Mail app either from Taskbar or Start menu tiles view.
Step-2: At the bottom of the left pane, you can see the Settings icon; click it.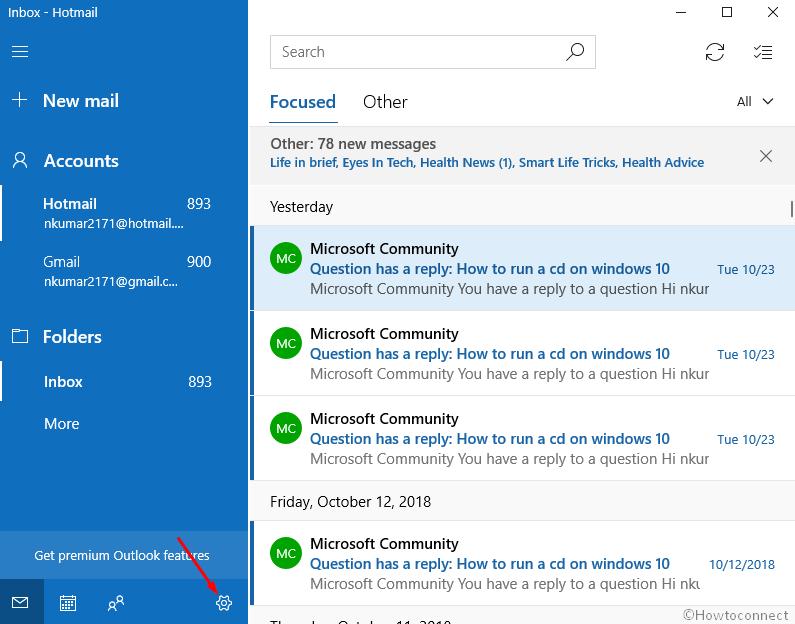 Step-3: Choose Personalization.
Step-4: You'll see three options provided there- Light Mode, Dark mode, and Use my Windows mode. Select Dark Mode.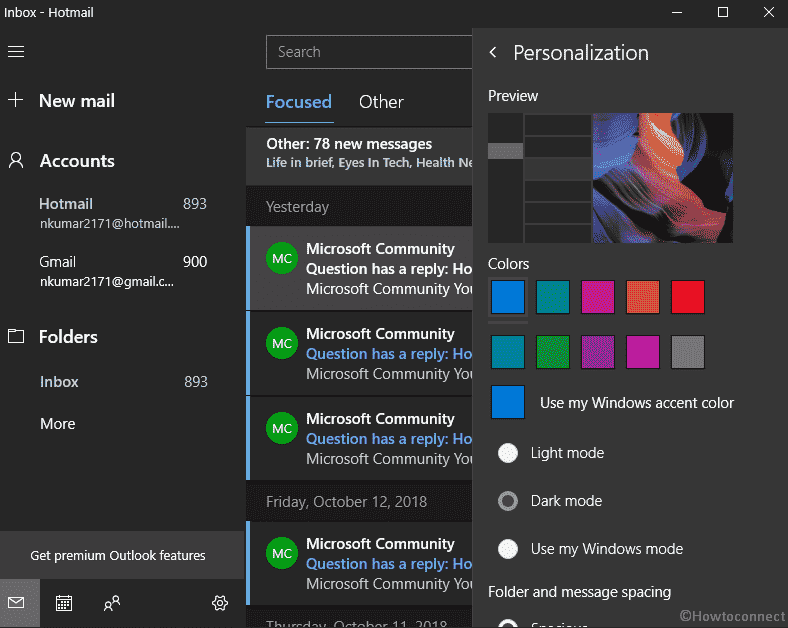 Here, you'll see the Mail app background turning black. Enjoy the black theme with your email client.
That's all!
Follow the instructions to enjoy the black theme in the File Explorer – How to Enable Dark Mode in File Explorer on Windows 10.
Similarly, the settings app and UWP applications can also change black – Choose Dark Mode for Settings Application in Windows 10.