Many users are often complaining that they Cannot Save Default Apps or Programs in Windows 10 and no change happens in the system. This problem basically occurs when there is some issue with the preset profile. It also troubles if Windows is unable to initiate the hash when you try to set file associations. You can easily bypass this profile related bug by switching to the Microsoft account from the Local account.
This problem is also quite common for users running Windows 10 October 2018 Update version 1809. But Local account users are mainly affected especially when they earlier switched from Microsoft account. If you are using v1809, then repeat the default process a couple of times and it will definitely work. For older versions, you need to try a few workarounds. Let us see them!
Cannot Save Default Apps or Programs in Windows 10 Solutions
Here is how to fix Cannot Save Default Apps or Programs issue in your Windows 10 –
Repeat the Process
Step-1: Perform a right-click on the file whose default program you are unable to change. Hover the cursor over Open with and make a hit on Choose another app (see screenshot).
Step-2: Select the program of your preference and ensure to checkmark the box next to the option Always use this app to open .abc files.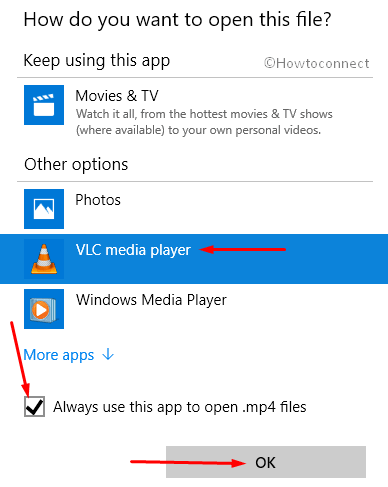 Step-3: Now, if the preference is not saved, repeat the process one more time and the preference will get saved.
Through Properties
As an alternative, you can try to change the default apps or programs through Properties which will work on the devices running v1809.
Conduct a right-click on the file and choose Properties.
Stay on the General tab and click the Change button and pick up the desired button.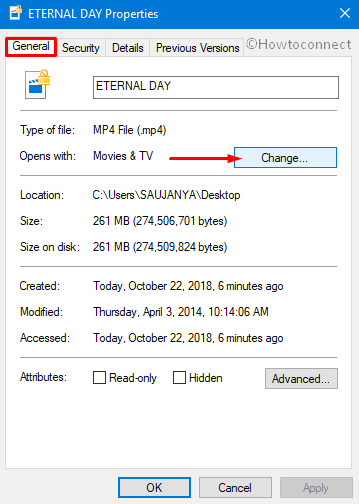 Now, repeat this process twice or thrice until the preferred program is set as default.
Switch to a Microsoft Account
For older versions of Windows 10, give an attempt to this troubleshooting steps to resolve Cannot Save Default Apps or Programs. So, try to use your Microsoft Account as this is the issue of the preset profile.
Press Win and I hotkeys altogether in order to open Windows Settings. On the main interface of the app, click on Accounts.
Under Your Info section, go to the right-hand side and click on Sign in with a Microsoft account instead option ( see snapshot).
On the subsequent window sign in with your Microsoft account followed by a click on the Next button. Now walk through the on-screen instructions to completely switch from local account to Microsoft account.
Lastly, Restart Windows 10 PC and use your "Microsoft account"instead of your local account.
Remove Microsoft Account Information
If you don't prefer to switch to the "Microsoft Account", then you have another way out. As you Cannot Save Default Apps or Programs in Windows 10 because of user profile issue, you should try to remove all the Microsoft info from the device.
Go to Start Menu and click the Settings icon to open this Trusted Microsoft Store app.
Select Accounts. Click Email & accounts section on the left pane of the following page. Here, navigate to Accounts used by other apps and locate the account that was previously associated with your user profile.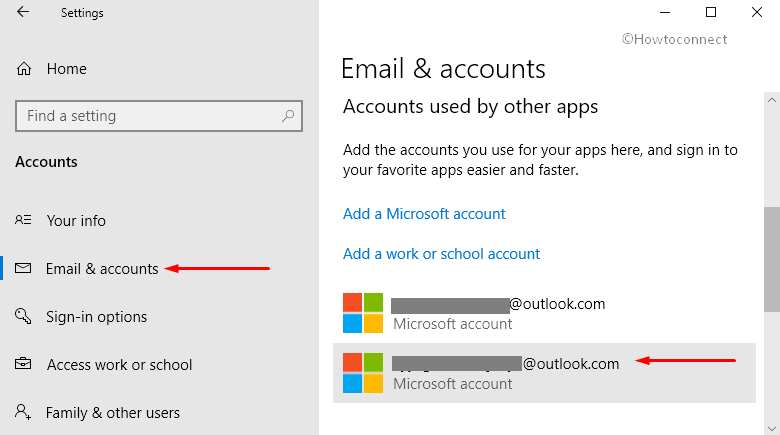 Once you select the account, click Remove as shown in the below picture. Click Yes on the confirmation box to proceed with the removal.
Select your Defaults Program
Once you successfully switch to the Microsoft Account or remove info of the previous account, its time to set default programs again. This time it will definitely work.
Make a right-click on the Start icon and click "Apps and Features".
Choose Default apps section on the left pane. Switch to the adjacent right side and choose default apps as per preference. You can even scroll down and explore more options for file type, protocol, and by apps as well.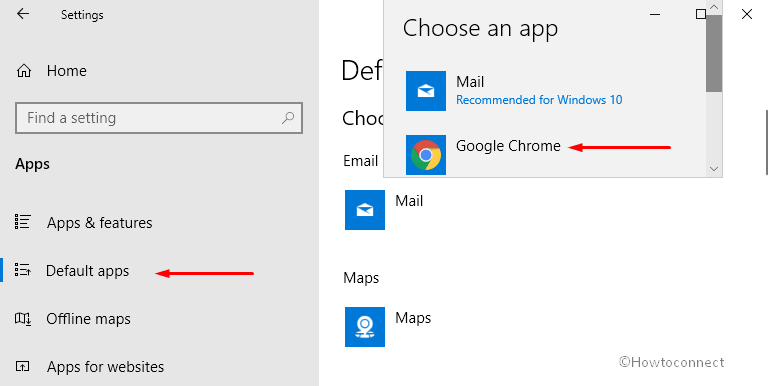 As an alternative, select the particular file and right click on it. Choose Open with option in the context menu followed by a hit on Choose another app. Then activate the checkbox "Always use this app to open .abc files".
Hopefully, the issue of Cannot Save Default Apps or Programs in Windows 10 will no longer happen. You can now pretty easily pick up the defaults based on file type, protocols, and apps.
That's All!!
Repair any Windows problems such as Blue/Black Screen, DLL, Exe, application, Regisrty error and quickly recover system from issues using
Reimage
.