ERR_SSL_VERSION_INTERFERENCE is an error code that appears while loading a website having SSL protocol in Google Chrome. The webpage you try to access doesn't open and the browser throws the specific code.
Mostly the SSL VERSION INTERFERENCE issue occurs because of a 3rd party antivirus tool installed on your Windows system. In addition, sometimes, Malware on your computer might prevent the URL request from resolving.
ERR_SSL_VERSION_INTERFERENCE Chrome Solutions
Here are the solutions to ERR_SSL_VERSION_INTERFERENCE Chrome browser –
1. Turn off or Uninstall 3rd party Antivirus
Antivirus often recognizes the webpages with SSL protocol as a harmful stuff and stop from loading due to strict rules. So check if any 3rd party anti malware tool exists on your system and either turn off it or eliminate. Windows defender is pretty much efficient to protect your Windows so nothing is left to worry about. Few of the programs are stubborn and don't easily quit so you can follow the articles –
How to Properly Uninstall Avast in Windows 10
How to Uninstall McAfee Livesafe From Windows 10.
2. Reset the Browser
Chrome provides Reset and Clean up computer tool in the Settings area to fix the similar issues if occurs. These will remove malware and affected programs and fix ERR_SSL_VERSION_INTERFERENCE. Follow to run the tools –
Launch the browser and click on the 3 dots icon from the top right part. Choose Settings.
Directly scroll down to the bottom field and select Advanced to expand the options.
Once more go deep in the downward direction and click on Reset.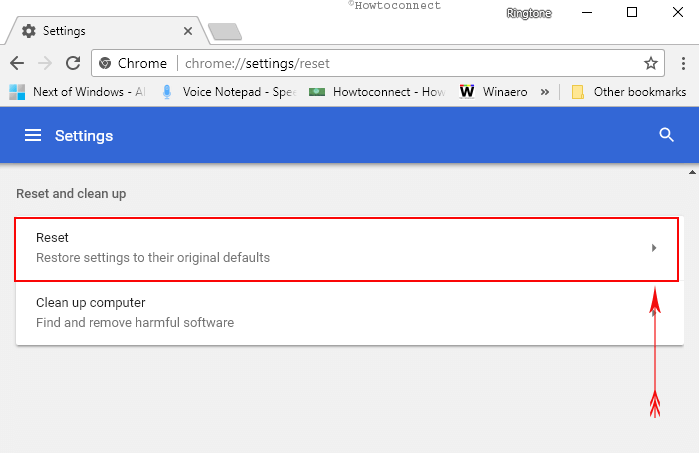 A confirmation pop up will prompt telling you the impact of the tool. Select Reset.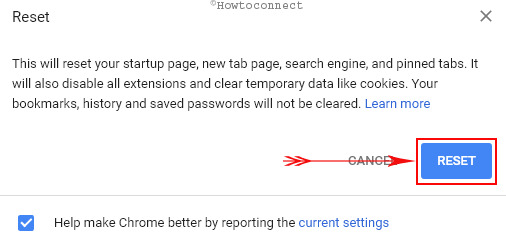 After this process ends up, click on Clean up computer.
Click on Find once it expanded.
The browser will start scanning for Checking for harmful software. Let Google crome to wipe out the culprit stuff.
3. Disable Hardware acceleration
Hardware acceleration is a nice setting to fasten your browser speed but many times it causes bugs and defects especially when components like CPU, GPU and other are not so powerful. So it a good idea to disable the feature when you encounter ERR_SSL_VERSION_INTERFERENCE in Google Chrome.
Go to Advanced Settings as told in the previous method and look for Use hardware acceleration when available under System.
Toggle the option to turn off.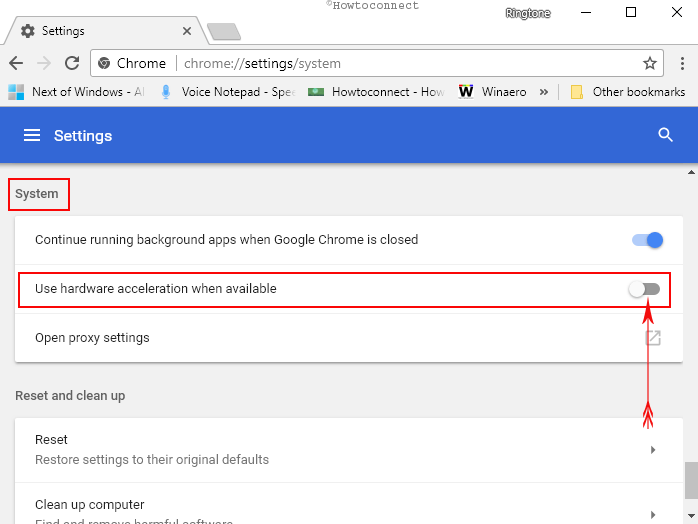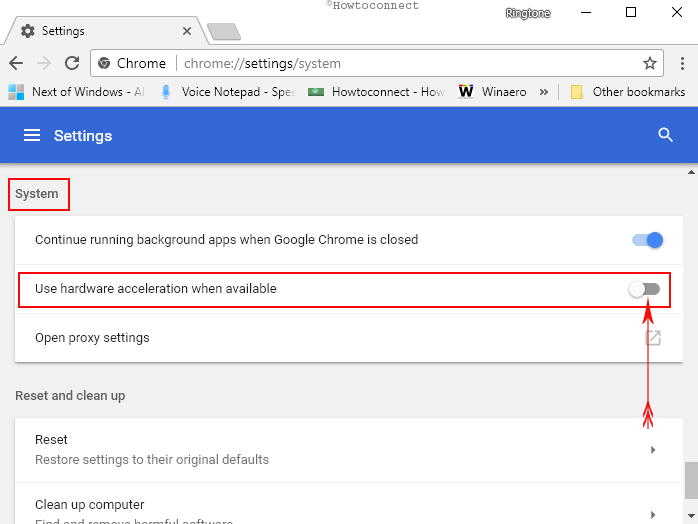 Disable TLS 1.3
Copy chrome://flags/#tls13-variant, paste into the address bar of Google Chrome and press Enter.
Click on the dropdown next to TLS 1.3 and select Disabled.
This is all about fixing ERR_SSL_VERSION_INTERFERENCE in Google Chrome on Windows 10.