Do you come across What failed: FBNetFlt.sys on a blue screen of your system? This error mostly appears accompanied by Driver_Irql_Not_Less_Or_Equal, Unexpected_Store_Exception, and some other bug check codes. FBNetFlt.sys BSOD is the result of system crash that occurs due to a Lenovo application.
This Blue screen of death is generated because of Lenovo Vantage Service which works to improve performance, update drivers, run diagnostics, request support, warn about risky WiFi networks, and a lot more on Lenovo computers. But several times, FBNetFlt.sys driver file which is an integral part of this app behaves incorrectly as well as causes this Blue screen error. Outdated and buggy driver might also be a factor in this case. Let's see the ways to resolve this problem.
FBNetFlt.sys Blue Screen Error / BSOD
Here is how to fix FBNetFlt.sys Blue Screen Error BSOD in Windows 11, 10 –
Way-1: Remove Lenovo Vantage
As mentioned, this issue occurs only on Lenovo PCs most of all due to Lenovo Vantage app. Therefore, in order to solve this, you will need to remove this using the below steps –
a] Through Control panel
Press Winkey+R.
Type appwiz.cpl.
Hit – Enter.
On the Programs and Features window, find Lenovo Vantage Service.
Click on – Uninstall.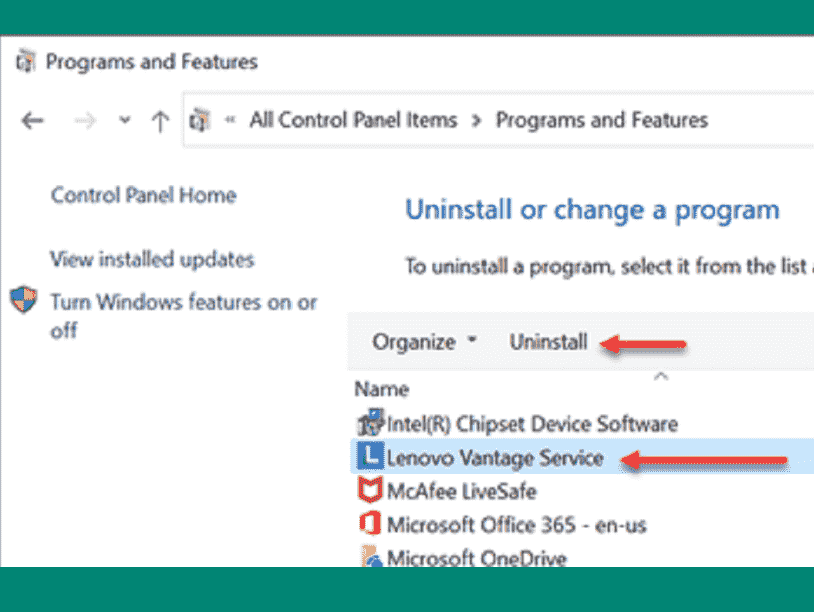 Select Yes on the pop-up asking, "Are you sure you want to completely remove Lenovo Vantage Service and all its components?".
Follow the instructions on the screen.
b] Using the Settings app
Right-click on Start.
Select – Settings.
On the app, click on Apps.
Go to the right pane and locate Lenovo Vantage service in the list.
Click on 3-dots menu > Uninstall. (In case of Windows 10, directly click on 'Uninstall')
If any verification prompt appears select Yes.
Follow the instructions if shown.
Way-2: Uninstall and Reinstall the driver
Instead of completely removing the app, sometimes uninstalling its driver and then installing again fix this BSOD. Lenovo Vantage service comes with FBNetFlt.sys driver file which can be reinstalled easily from Device Manager. All you need is to follow the steps –
Press Windows + X.
Select – Device Manager.
Once the Windows tool loads, click on View.
Select – Show hidden devices.
Find Lenovo Gaming NetFilter Device.
Right-click on it and select – 'Uninstall device'.
From the pop-up, click on Uninstall.
Restart the computer and see if the issue is solved.
If not then go to the manufacturer's website and download the most recent version of the app.
Run the setup and install by following the guidelines.
Way-3: Run System File Checker
System file corruption is a fairly strong reason for the FBNetFlt.sys Blue Screen Error. This starts after the driver is involved in conflict. But there is a System File Checker aka SFC /Scannow command line tool to remediate the issue.
Press – Winkey.
Type – cmd.
Select – Run as administrator.
Click on Yes from the User account control.
Now type SFC /Scannow.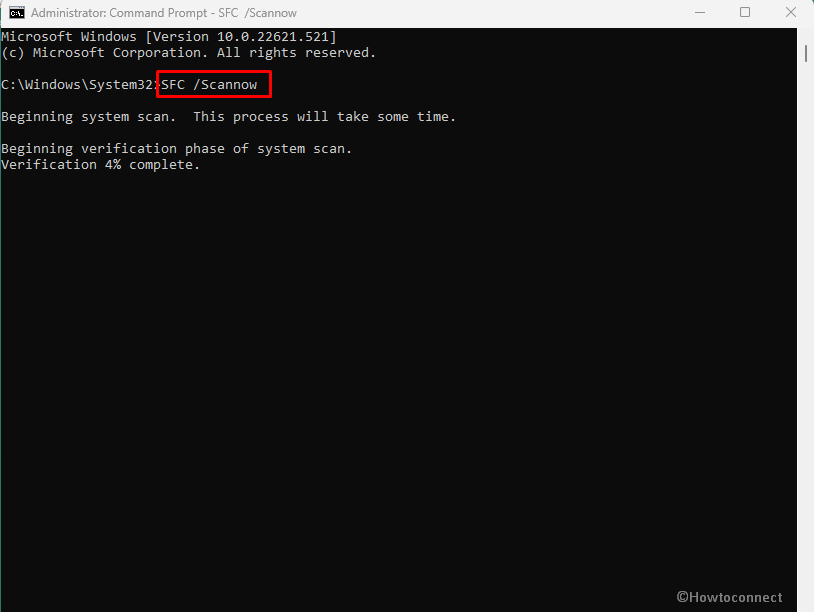 Hit the Enter key to start scanning and repairing.
Once it reaches 100%, restart the PC and check for the error.
Way-4: Remove Windows update
Oftentimes this Blue screen error may appear when a Windows update contains bug interfering with the working of FBNetFlt.sys driver. If the bugcheck triggers just after installing an update you should understand that bug is the real culprit. Removal of the update can work as a solution in this case so move forward with the method –
Click on Search.
Type updates.
Press Enter and allow the Settings app to load.
Go to the right pane and click on Update history (If you are on Windows 10 click on 'View update history').
Click on Uninstall updates.
Search the patch it should be in the form of KB………
Select and update and click on Uninstall.
Click Yes if prompted.
Way-5: Clean Install the Windows
Until now the BSOD FBNetFlt.sys is not fixed means there is no option other than Clean install. This is an installation method performed through ISO file but guarantees that you will no longer face the Blue screen further. However, experts can handle the process better but if you are a techie guy you can also manage to perform the clean install using the below instructions –
Launch the browser and type Windows 10 download.
From the result, click on Microsoft's official website (generally shown on the top).
Scroll down to the "Create Windows 10 installation media" section.
Click on – Download tool now.
Double-click on the setup file.
On the Licence term window, select – Accept.
Now, check the option – Create installation media (USB flash drive, DVD, or ISO file) for another PC.
Click – Next.
Check – Use the recommended options for this PC.
Click on 'Next'.
Insert a USB Flash Drive into the Computer.
Select the radio button for – USB flash drive.
Click o Next and allow the ISO file to create.
Now shut down the system and power it on.
Press Esc or Del or another function key to interrupt the boot sequence.
On Boot device options screen, select the USB flash drive you have inserted.
Follow the guide on the setup and complete the installation.
Methods:
Way-1: Remove Lenovo Vantage
Way-2: Uninstall and Reinstall the driver
Way-3: Run System File Checker
Way-4: Remove Windows update
Way-5: Clean Install Windows
That's all!!
Helpful tools to research or fix:
Repair any Windows problems such as Blue/Black Screen, DLL, Exe, application, Regisrty error and quickly recover system from issues using
Reimage
.