Windows 8 has included a feature of metro Start Screen, which contains several program Icons and shortcuts known as apps. Besides of default apps of Windows 8, users may configure more apps as per their use.
If you want to add a program (Notepad, Paint, Control panel, DOS, etc ) or remove unwanted programs from metro apps, then follow successive steps.
How to add Programs or applications in Metro Start screen in Windows 8
If you have decided to add Notepad Program to metro start screen, type shortcut Windows Key + F to launch Search box of metro apps.
Here type Notepad in search box.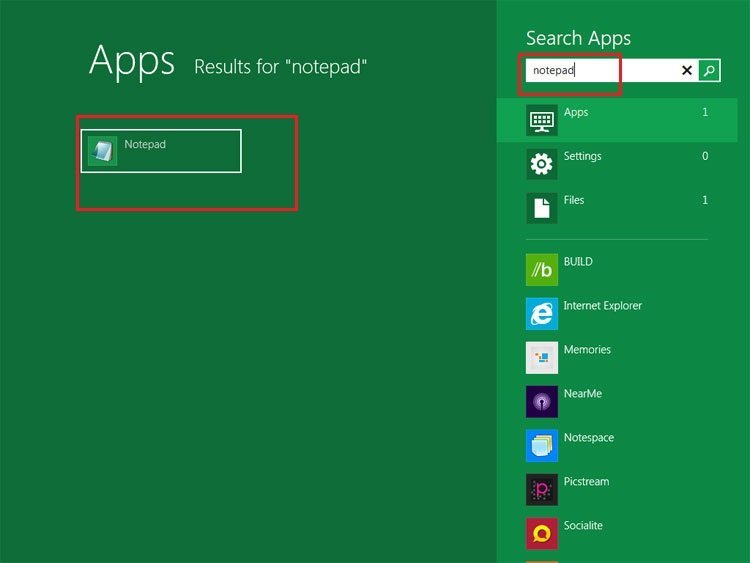 Notepad Icon will be displayed on left side in search box list.
Here, you have to find Pin to start button at the bottom and click on it .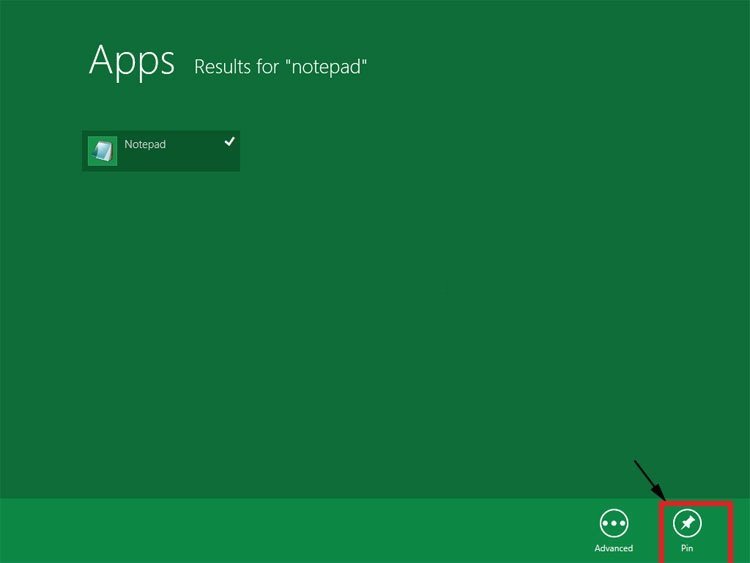 Now Notepad will be added in metro Start screen apps list, and it will be displayed among multiple menu.
Remarks – You can also add another favorite program in metro screen window with the tips given above.
How to remove Programs or Apps in Metro Start screen in Windows 8: –
Suppose you want to remove notepad programs from metro Start screen window, apply these tips
Right click on Notepad programs icon in metro window and choose Unpin button at the bottom.
Now notepad is will not be displayed in metro screen window now.