In this article, you will find how to clear browsing data in Puffin. This browser is equipped with javascript search engine and based on cloud computing technology. Puffin compresses web pages to reduce Load time and claims to be 400% faster than Microsoft Edge.
It sends all the traffic through its encrypted server so security and privacy is very high standard. Even you can use the insecure public WiFi secularly when you are working with this browser.
How to Clear browsing Data in Puffin browser
Step-1: Open Puffin web browser with a new tab or home page and click on Settings from the menu bar.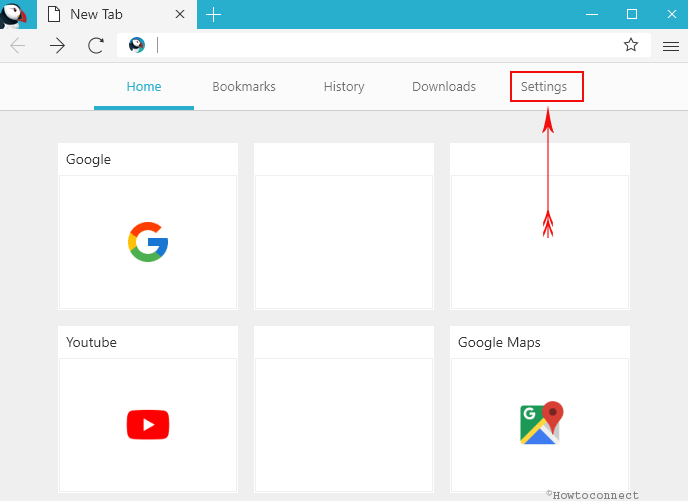 You can reach here with one more method – click 3 horizontal lines icon from the right end of the toolbar and select Settings.
Step-2: After the Setting interface appears, choose the last option in the left pane – Clear browsing data.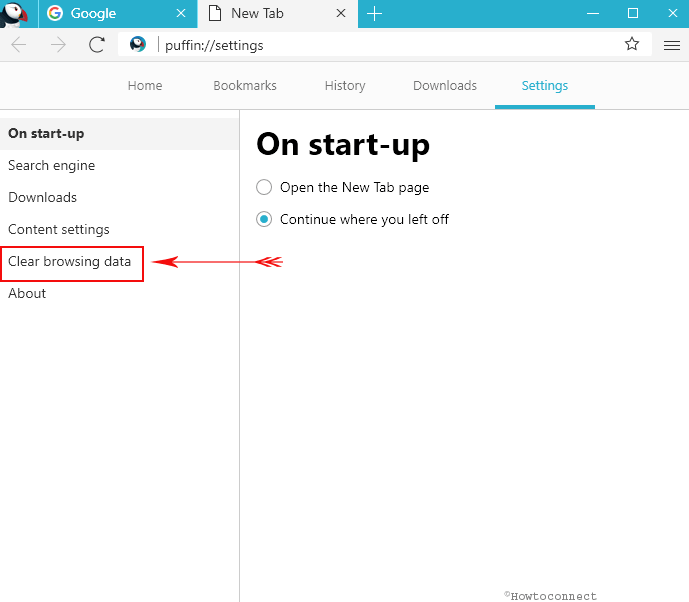 Step-3: Jump to the right pane and check the second box Browsing history. Finally, click on Clear.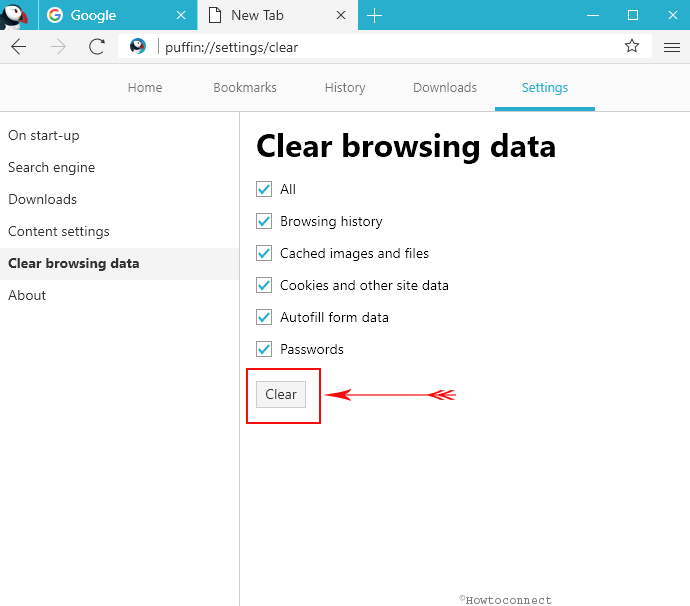 Here you see other boxes for Cached images and files, Cookies and other site data, Autofill from data,  and Passwords. So from the same place, you are able to perform either of these tasks easily.
To delete cache on Puffin web browser – select the box ahead to "Cached images and files" and hit on "Clear".
Similarly, if you are looking for removing cookies, this section is also functional.
You only have to tick the option Cookies and other site data and press Clear.
This menu also allows eliminating all the information at once by selecting each box and clicking on "Clear".
Conclusion
Despite Puffin is a new application the browser world it has earned significant reputation because of its speed and performance. You can run it in cloud mode and local mode as well. In both the situation, you enjoy an appreciable experience. The browser shows only important settings and menus on its interface avoiding clutter and providing a user-friendly environment. If you have already installed it then clear  Browsing Data in Puffin Browser quickly and cheer up.