Advent of Windows 8 prompts majority of users to secure Windows 8 Pro application or upgrade their Windows 7 version with the latest one. I choose upgrading option to replace Windows 7 to Windows 8. I did act of upgrading Windows 7 to Windows 8 successfully without losing earlier programs and settings. Generally, the act of Windows upgrading leaves some older folders in system drive, which do not take part in windows operation but containing unnecessary space. Therefore, it would be better to remove older installation folder from the system drive.
Windows folder is the main container of having important Windows executive files of existing Operating system and it contains a large amount of space on disk drive. While upgrading Windows 7 to Windows 8 older installation process renames older installed directory to Windows.old, which is useless in terms of providing contribution to Windows functioning. Now, question is that what to do for removing older installation folder from the system drive?
You may delete the older installation files after clicking Shift + delete key altogether. But another option to clean these older installation files could be done after a single click if follow the same steps as shown below:
Click on 'My Computer' icon then go to system drive properties. Then after click on Disk Cleanup option under General Tab.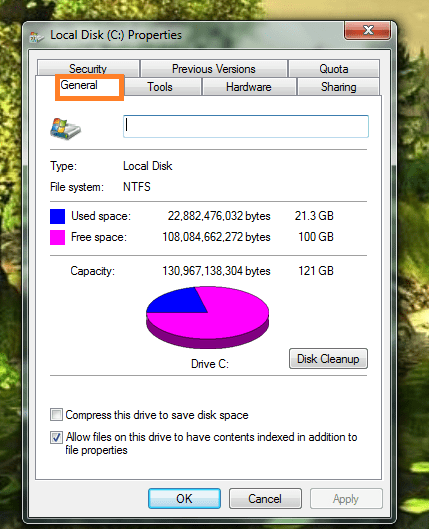 In Disk Cleanup, Window applies check mark under box label to 'Previous Windows Installation' and click OK button. After Clicking OK button twice, you will be asked to confirm the operation. It will Cleanup previous Windows installation folder or files 'Windows.old' from the system disk drive.