Windows 7 is decorated with a feature like System Restore. It is a feature to be used for restoring new system files in place of corrupt ones. The importance of System Restoration shoots up multiple times whenever users need to replace corrupt files with genuine files.
When one gets trouble installing a new hardware driver, is unable to install or run new software, finds serious system error messages, etc then he or she has limited options besides restoration of Computer. System Restore may manage to resolve the above problem and the point of taking also tends to how to apply system restoration in Windows 7.
System Restore Windows 7
There are 2 methods to restore the System:
Using Default Automatic System Restore point
Through manually creating System Restore Point
How to use the default automatic System restore Point?
Go to Start button, and type restore.
 Select System Restore option in the search lists.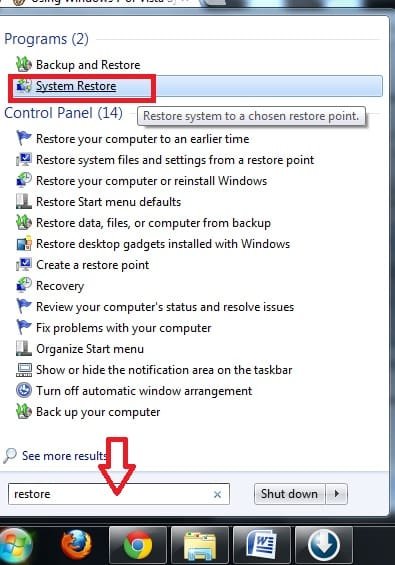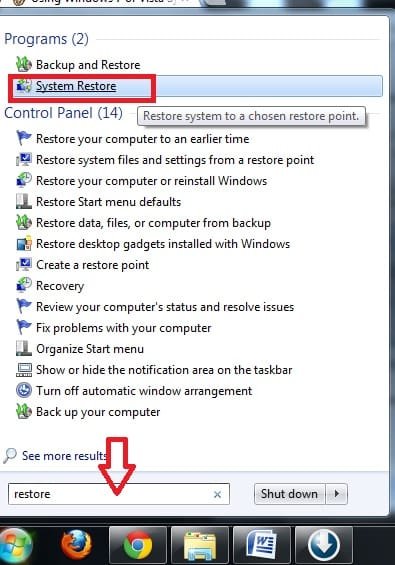 Now a new window is showing; select Next button.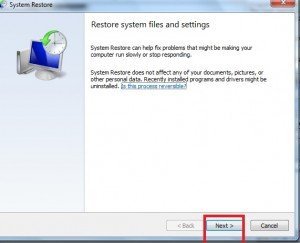 in the next window, you view system restore points list with Date and time, Description, and Type.
Select any restore point, then click the Next button.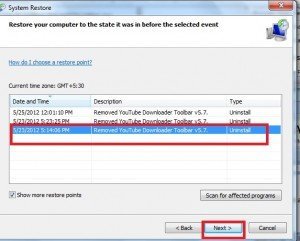 A window is displaying a message Confirm your restore Point; click on the Finish button.
Your Computer will restart automatically and restore procedure will be completed in about some minutes.
What to do when System restore in Windows 7 is not succeeding:
Sometimes, the System Restore feature is unable to perform and displays error message during restoring procedure.  The best option for you is to restart the computer and press F8 button 3-4 times regularly. It enables system to run in  Safe mode. Now, try to start the restore process according to the above tips now.