Union Bank of India (UBI) brought several Internet Banking Products for its customer including Direct Tax payment which is used to pay direct tax via online way. Internet banking users of Union Bank can easily pay only following a simple process. If you are desirous to know the process then read steps what I am writing under.
You might have known Direct Tax refers to Income tax, corporate tax, inheritance tax, taxes on excise duty, Corporation Tax, etc.
How to Pay Direct Tax online using Internet Banking of Union Bank of India (UBI)
Click Union e-Tax Payments.
Select Click here for Online Direct Tax Payment option ( Second option of Direct Tax payment)
e-Payment web page will come on screen, select Challan which you have to pay.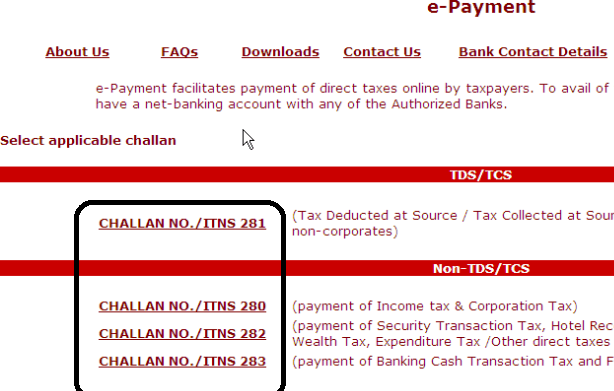 Thereupon, you will get e-Payment online form of Income Tax Department. Fill up the form in all respect by correct information and press Proceed.
You will get details of entered data if it is correct then click on Submit To the Bank.
Login interface will come on screen where Input your User Id and Password and press Login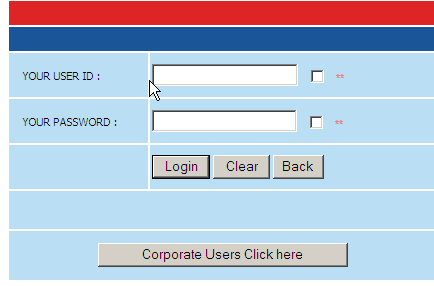 A new web page comes on screen where click Calculate Total , set Correct Debit A/c No and press Pay button.
A webpage will come to validate your User Id and Password. Provide your User Id and Transaction password, thereafter click on validate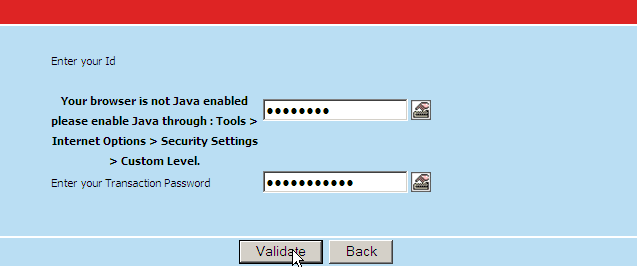 You will get message dialogue box which will show Hot payment successful and your confirmation Number. Click Validate.
Thereafter on challan Receipt from which note down Challan Identification Number and press Print button to take a print.
Click on Bills menu available at top side of screen.
Click on Direct Tax challans option available at left side of screen.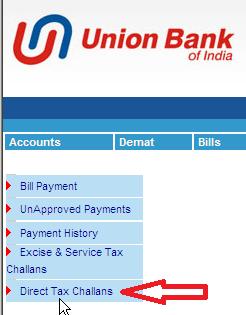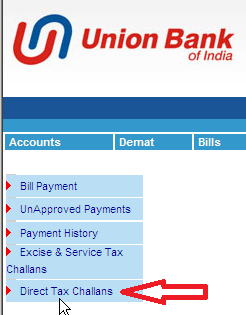 Provide date criteria of challan and click on Find.
On details of challan, choose the challan identification number and click on Details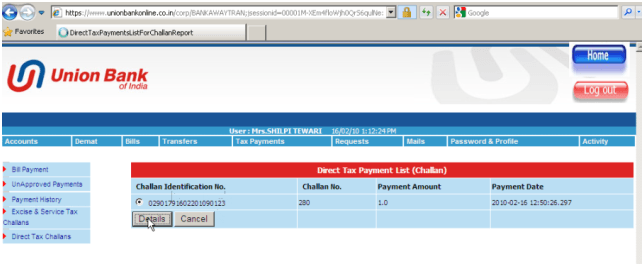 You will get copy of challan, click on Print button to take a print of challan.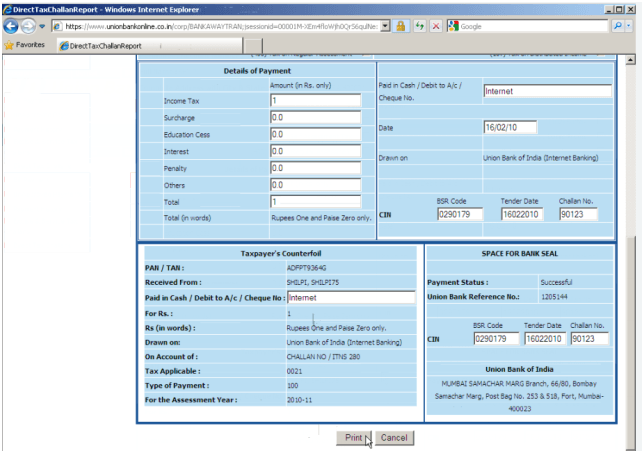 Now log out yourself from Internet Banking of Union Bank of India.