Tamil Nadu Electricity Board (TNEB) has offered online bill payment facility to its consumers. Now, Consumers can pay bill online by Net Banking, Debit card or Credit card. To do online payment, consumers have to follow the tips  written below.
1.First of all you have to go to the official website of Tamil Nadu Electricity Board (TNEB):
or,
Click on Online Payment link available at the home page.

2. This will take you to login page look like this –
If you are new user, click on New user, and if you have user id, fill up username and password and click on Log in.
3. Now you are on New User Registration page. Here, select your Region. After clicking on Select button, List of all relevant regions is shown with codes. You have to select region and fill consumer number (it can be seen in previous month electricity bill).
After inserting Consumer Id no., Registration page will open.


4. In this page You have to fill all needed details and an email  id. After then Press submit button. After successful completion of registration an email with link will be sent to your email id.
5. Visit your email id, and click on the link in your mail Inbox to go to login page. User name, Password and consumer no. should not be changed.
5. Now you have to login your online payment account with user id and password. After filling username and password up click on submit.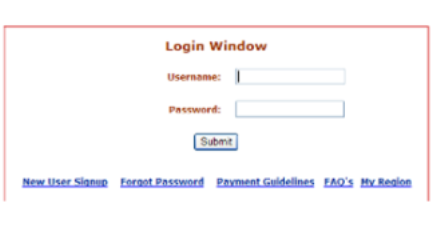 4. After login you will reach to electricity bill account details page as like this.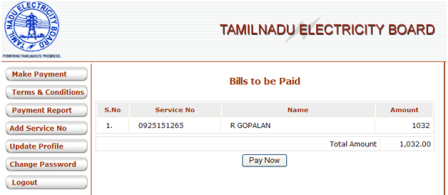 5. Click on 'Pay now' button. After clicking this option you will go to your online banking login page.
6. Enter your net banking login id and password.
7. Select the debit account and enter the transaction password. Then after click on Submit button. Further click on confirmation page as press on 'confirm. payment successfully will be shown.
9. Now, you can print your bill and take receipt of online bill payment.
A message will  be also sent to your email id about online payment.