The Windows 10 1903 differentiates already during the re-install if one has a Home or Pro (and higher). The Home version is having the bright design and the Pro and higher with the dark design.
But there is also a distinguish if you install the new May 2019 update with a local account or the same with a Microsoft account. An advantage is that you can opt your own username and then it will be shown completely under C: \ Users.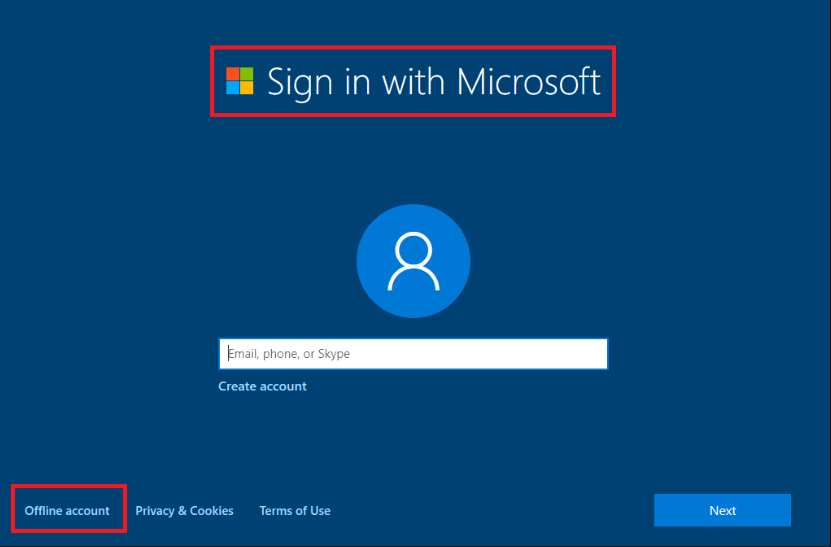 Suggestion: Prefer Using Offline or Local Account when Setup Windows 10 Home
When you prefer using Offline or Local Account when Setup Windows 10 Home some difficulties may be simplified. After the input of Microsoft account, only the first 5 letters are taken from the mail address of the MS account for the user folder in C:\ drive. Another advantage of signing in using local account is no games such as Candy Crush Saga, DragonML or others appears. In this case, simply Netflix or Spotify, which can be easily removed by right-clicking.
When completed with the installation, you have still the option to switch to a Microsoft account afterward. The username remains under C: \\ users the way you have written it. Or you stay in the local account. Everyone has a choice.
If you install Windows 10 offline, instantly the local account is installed. After you're done and the Internet is re-established, you can then use Windows Update to install the most recent updates. Then Windows will be automatically re-activated again.
Source – Twitter.