Recently Microsoft has come with a new update to Windows 8.1 operating system. Users who have installed this Update are facing problems in their operating system. The new Update is named as August Update. This August Update has been introduced to Windows 8.1 with an intention to make better security arrangements to the operating system. Some problems after installing the August Update are blue screen. While starting the system shows an error message appears on a blue colored screen whose reason is the change in configuration.
Another important problem faced by users is the uncertainty of the operating system. Microsoft is presently enquiring about the problem details and the downloaded links of the updates have been withdrawn by them. Microsoft has jotted down certain problems of the August Update on their Microsoft support page.  But you may remove the update manually if you are getting any problem after Windows 8.1 update. We are presenting the tips to uninstall  Windows 8.1 August update below. Recommended: Guide to Fix Power State Failure Driver and BSOD in Windows 8
How to Remove Windows 8.1 August Update
Restart the computer in Safe Mode.
Hit Windows and R keys at a time on the keyboard.
A Run dialog box will prompt on the screen.
Type del %windir%system32fntcache.dat on the text field provided.
This command will delete the fntcache.dat file.
Click Ok to delete the file.
Restart the system after you delete the fntcache.dat file.
Again press Windows and R keys together on the keyboard.
Type regedit in the run box.
Click Ok to proceed.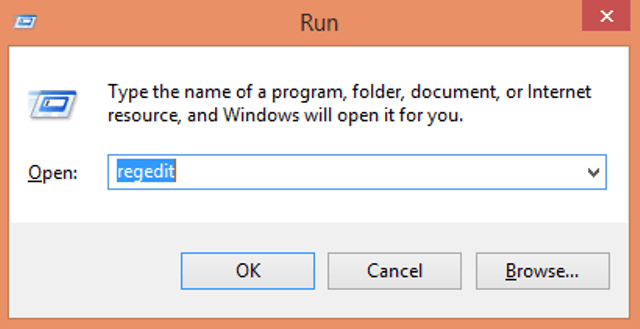 An User Account Control will prompt on the screen for your permission to proceed further.
Click Yes.
This will open up the Registry Editor window.
HKEY_LOCAL_MACHINE\Software\Microsoft\Windows NT\CurrentVersion\Fonts\
Right click on the Fonts key and select Export option.
Now you have to provide a name to the exported reg file.
Store the file in worthy location.
The file that you have exported now will be used later.
Now follow the steps below to remove the font registration.
Once you have saved your exported reg file, you have to look for the registry values under the Fonts registry subkey whose data field should fulfill the below mentioned norms –
–  The data field must hold a full file path (only a file name will not do)
–  The ending of the full path must have ".otf" extension. (otf means OpenType Font file)
Delete that particular value which meets up with the above norms.
Now open Control Panel.
Click Programs and Features option.
Click View installed updates.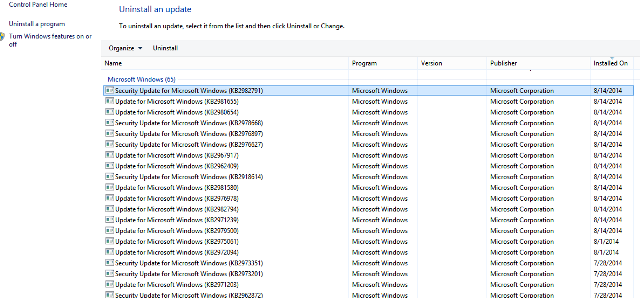 See and then uninstall any of the following updates that are currently installed –
–          KB2982791
–          KB2970228
–          KB2975719
–          KB2975331
Now reboot the computer.
Go to the reg file that you saved on your PC.
Right click on the file and select Merge. It will restore the font registry values.