Occasionally we feel that latest windows version is not transferring or copy files at the speed we want. In fact, While we move countless and large files over the network or external drives (hard disk) with the maximum speed, it saves our valuable time. Now, according to our wish i.e. to increase copying speed in windows is possible. For this purpose, a software named TeraCopy is available. With this software transfer rate of windows files can be improved.
TeraCopy tool helps us to move files or data at the highest believable speed. Tera Copy not only skips bad or corrupt files during the copying procedure, but it also shorten period of time while we start a lengthy task. Tera Copy contains built-in CRC Checksum values which automatically examine errors of copied files. While it is installed in any windows version, TeraCopy places as default copy handler.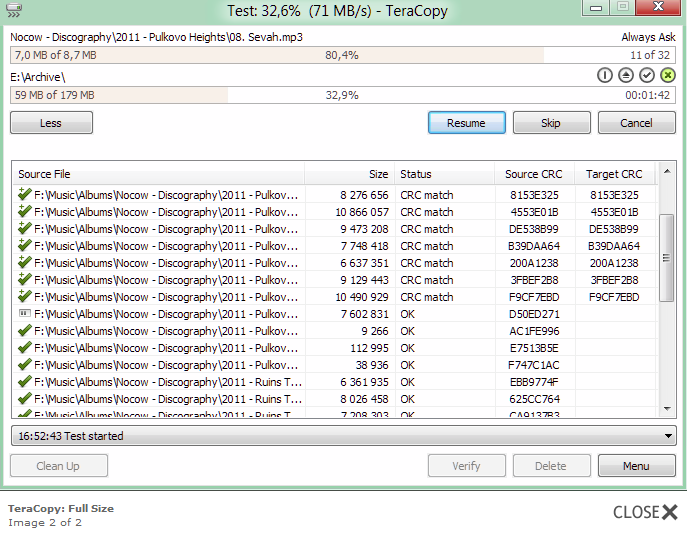 Some Features of TeraCopy Tool –
Tera Copy supports such features like
Pause and start again file copying task.

Pause the copy activity with the purpose of relaxing system and starting by a single click.
Suppose we get an error during the copying session, Tera copy will recover it many times easily.
Remarks – 
For non-commercial purposes with limited features, it is available as freeware. For commercial purposes, users will have to purchase its licensed version.
Download TearCopy From File Hippo