The Windows Store has various grand and interesting games for their windows 8 users. When windows 8 store has been explored, I have found a lot of fine games. Although maximum games has been checked already by me.  At last, I have shortlisted five free fun game apps for Windows 8.
1.  Cut the Rope
It is recognized as most popular physics supported puzzle video game. It has been rewarded through Apple Design in 2011. Cut the Rope games have designed by Russian developers – ZeptoLab.

It has numerous levels. Every level launches new kinds of game. You have to come first in every level by cutting the rope and supply the candy to little baby. The candy is dropped by one or some of the supposed ropes.  Then you have to cut with a filch of a finger.
2.   Free Flow
This game is brain-teasing puzzle with 300 special stages and 10 special board sizes. The idea of the game is actually easy. You have to join identical colors with pipe by dragging a line among one colored blob and the parallel one. A link is to be produced a flow.

This game has come as colorful appearance through clean vector graphics and animation. It also creates various funny sound results during plying.
3.   Bubble Birds
This game has been designed like bubble Shooter game. When you play it, you have to equalise 3 or new birds of the matching color and delete it from the field. It also generates score card on basis of several points.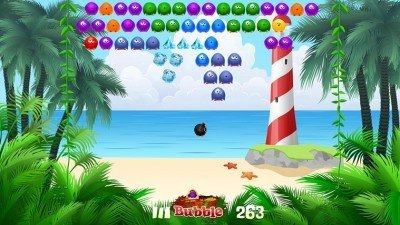 Download Bubble Birds Game
4.   Fruit Ninja
Fruit Ninja is most well-liked game.  It has been presented with latest design for Windows 8 users. The game plan of Fruit Ninja is practically easy. You notice a fruit is being thrown into the air and you have to cut it. You have to keep away from bombs in order to avoid your game from finish promptly.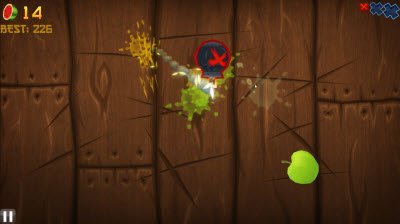 This game supports touch interface but you can also play it through mouse
5.  Pinball FX2
Pinball FX2 is one of the best fun games on basis of physics. Even it consists of a particular table like the Sorcerer's Lair. The effect to Pinball FX2 has been developed with fresh features. The table appears fine designed and animated. It has huge sound effects as well.