Microsoft releases updates and versions from time to time to enhance users' experience. The most discussed development of 20H1 is not far away from its release date. With amazing improvements like DTrace, WSL2, the new milestone of Windows 10 is all set to roll out during spring 2020.
Before installing, users need to know Windows 10 2004 System Requirements to take benefit of all its modern features. However, users who don't prefer to try out the new version can choose to Block Windows 10 2004 anytime. So before making any decision, it becomes a priority to check out the specifications that the device should fulfill to run this latest version.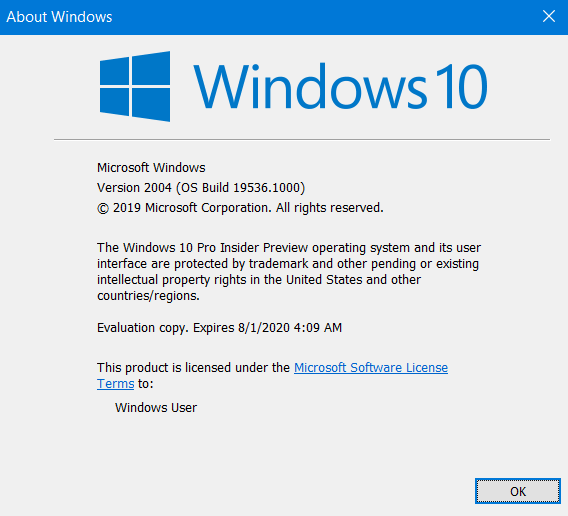 Windows 10 2004 System Requirements
Here is the list of specifications for installing Windows 10 2004 System Requirements [x64, x86] –
The device should have a 1 Gigahertz (GHz) or more processor.
Required free space on the disk drive should be at least 20 Gigabytes (GB).
Microsoft DirectX 9 or higher graphics device will be compatible.
Users can get touch experience only if the tablet or monitor supports multi-sensor technology.
A screen resolution of somewhat 1024 × 768 pixels in addition to an Internet connection is significant. It becomes necessary to use Windows Store for downloading and running applications as well.
More posts on Windows 10 2004 –
1] Windows 10 2004 Changes, Improvements, Features [20H1]
2] How to Install Windows 10 2004
3] How to Rollback Windows 10 2004
4] Sticky Notes v3.7 has been Released to Windows 10 20H1
5] How to Rollback Mistakenly Released Windows 10 Build 18947
6] DTrace for Windows 10 2004 20H1 [Download]
7] Build 19041.145 will be Windows 10 2004
8] WSL2 will be Available via Window update in Windows 10 2004
That's all!!!