System Requirements for Windows 10 Spring Creators Update (i.e version 1803) is approximately nothing other than the old versions. Once you confirm that your PC includes the specification you can clean install this edition.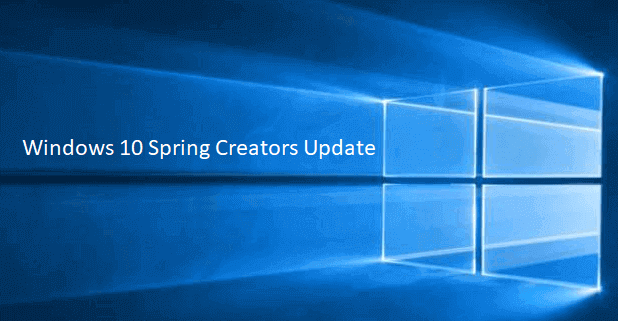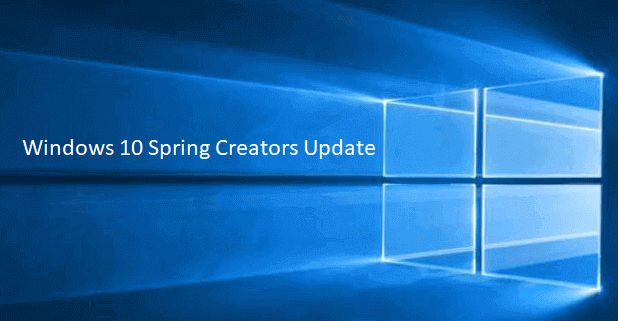 As Windows 10 Spring Creators Update is coming up with some amazing latest features and fixes, your PC or tablet should have compatibility. Here is the list of necessary things you need to go through and keep ready before you head towards the upgradation.
System Requirements for Windows 10 Spring Creators Update Version 1803
The below-mentioned list contains the necessary items you need to check prior proceeding with an Update –
i. Active Internet access,
ii. 1 Gigabyte of RAM for a 32-bit system,
iii. 2 Gigabyte (in short GB) of RAM for a 64-bit system,
iv. Screen resolution should be 800 x 600,
v. CPU 1 GHz or faster,
vi. Graphics should be Microsoft DirectX 9 or later with WDDM 1.0 driver,
vii. Minimum "Hard disk space" is 16 GB for 32-bit,
viii. 20 GB of Hard disk space is sufficient for 64-bit.
Tip: See How to Find the Version of DirectX in Windows 10.
When the checking is done and if you find your device is fully compatible with these requirements, go through the following checklist to keep the device really ready for "Spring Creators Update 1803 of Windows 10".
The Check-list
01. Save a backup of the significant files so that you can get them beforehand once necessary after the update.
02. Clean your Computer. Basically, delete temp files, caches, cookies, unnecessary items, make some extra room for HDD.
03. Perform a Full system scan on your device and bypass all the threats if available.
04. Conduct an update to the Anti-malware program that is in use.
05. In addition, make sure to create a recovery drive. Doing so will eventually save Windows in case of going wrong accidentally.
06. While updating Windows, update all the drivers as well as apps to avoid further issues.
That's all about the preparation to check and ensure System requirements for Windows 10 Spring Creators Update (version 1803). Therefore, brace yourself and keep your fingers crossed and be ready to explore all the exciting features which will surely not break your heart. Happy update!