Windows 10, after every six months, comes up with a new feature update and within this duration testing and experimentation go on. Windows insider is the platform to keep you updated on the running development through builds in rings and channels. Currently, the development of Windows 10 20H2 is in process you will receive the final update later half this year.  So here we are with Windows 10 2009 20H2 All Features, Improvements and Changes.
Microsoft has changed the development cycle of Windows 10 20H2 and named it RS_PRERELEASE. However, for the last some builds, the name is again changed and now it is mn_release. Till now the name of Windows 10 20H2 is not confirmed so far, builds in Fast ring are coming out from the active development branch. The release will be available in the 2nd half of 2020 here are the features and changes in the new version. Windows 10 20H2 Changelog is based on the builds released in the Fast ring.
Windows 10 2019 20H2 Features, Improvements and Changes
Here are Windows 10 2019 20H2 all Features, Improvements and Changes –
Optional Drivers
The latest Windows 10 version intends to include drivers, feature updates, and monthly non-security quality updates in one place. So Optional updates are found in Settings => Update & Security => Windows Update => View optional updates. When Windows will detect any optional update it will list under this location.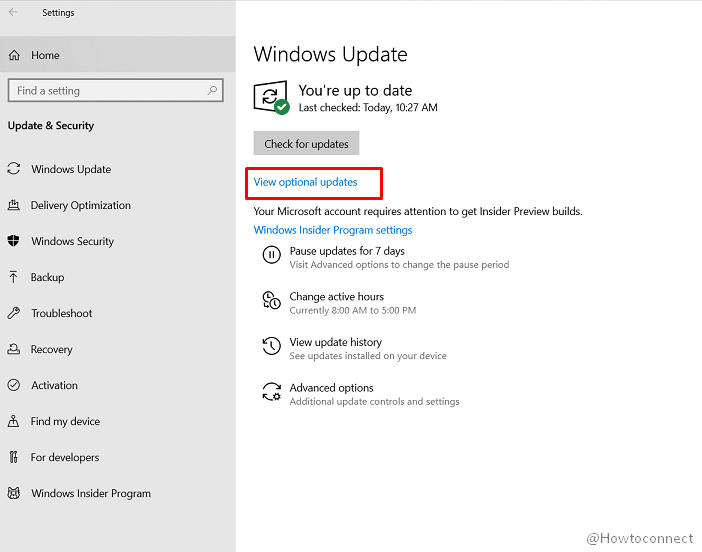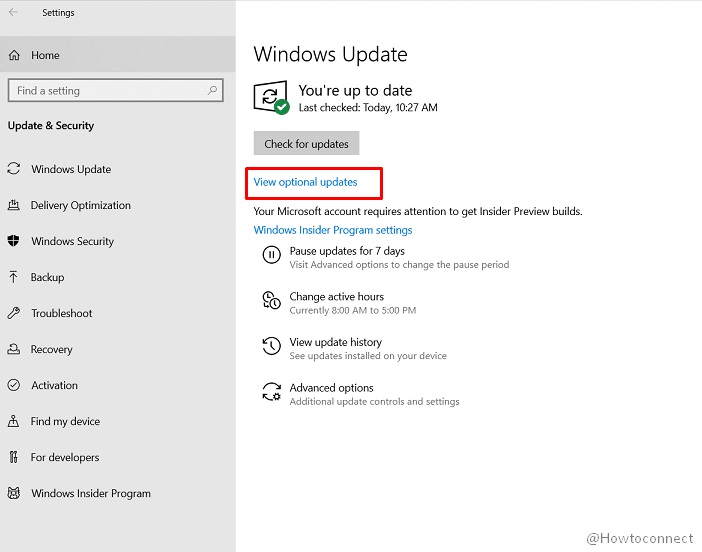 As a result, you no longer need to browse Device Manager for a particular device to update.  Furthermore, the driver will be automatically up-to-date and the optional drivers will stand to help you in case of any problems.
Re-releasing the updated Korean IME
Microsoft started working on Korean IME modern UI to provide better typing experience while the development of 19H1. But later on, seeing insiders' feedback, the company decided to improve it further instead of including in that release.
Recap the most noticeable changes included as part of this IME work –
The build 19536 Windows 10 2009 20H2 came with a fresh candidate selection window in Korean IME that includes advanced controls and more apparent typography.
This IME contains a modernized algorithm that works for text prediction when typing in Korean language using touch keyboard. Text suggestions should now be more precise and relevant to what you are writing.
Family group setup
Microsoft has an important family feature that works across various platforms, such as Windows, Xbox, and Android.  You are able to set multiple things up here, like content filters, have kids ask before they purchase something, and screen time limits. Moreover, you can stay organized with OneNote, a shared family calendar, and Office 365 Home subscription on Windows. In case of sharing a device with family, it's very simple to get their account set up in a family group. Thus you can take advantage of all these features.
Now you have the ability to configure a device in the way multiple people in your family can handle it. You need to navigate to Security and Privacy > Child accounts and family settings to test the features.
Your Phone app
Windows 10 2009 20H2 allows to view and interact with the latest 2,000 photos from Android phone's camera roll on PC. In this way, you don't have to bother to email photos to yourself. Simply take a pic on Android phone and see it instantly on PC. Besides, use only drag and drop to add a recent image to email, presentation or paper. You can also snugly share the photos with family or friends or save it to PC by right clicking on the image.
Photos requirements –
Phone screen supports pen input
You are able to use digital pen having supportive stylus to type on any touch screen Windows 10 system to interact with mobile apps while in Phone screen session. Therefore, leverage pen pressure sensitivity for drawing and writing like you would with your phone's stylus with apps that support pressure sensitivity. You have also ability to hover over buttons, and it differentiates between finger touch and pen.
Calls feature using Your Phone App
Windows 10 20H2 features to answer phone calls from PC. You just need to tap into PC speaker and mic for a richer calling experience. Transfer calls between devices for privacy or when you are on the go.
How to Connect Phone to PC and Make Calls in Windows 10
Your Phone app calls capabilities –
You can reply to incoming phone calls on PC.
The application allows starting phone calls from PC through contact list or in-app dialer.
You can reject incoming phone calls on PC with pre-defined or custom text. Additionally, you are able to send the text directly to your phone's voicemail.
The app lets view accessing recent call history on PC. To call or send text you just need to select the phone number.
You experience the seamless transfer of calls between your devices.
You have the ability to initiate a call in a supported browser by selecting a phone number.
Your Phone app Calls requirements –
Android smartphones powered with at least version 7.0.
Windows 10 PC having a Bluetooth radio feature.
Windows 10 May 2019 Update or higher.
Some more features
Recovery Environment doesn't demand an administrator password to access recovery tools.
File Explorer search enables you to eliminate previous searches using an option after right-clicking the entry in the dropdown list.
Hotspot 2.0 setting below Wi-Fi has been removed. This feature will be working as a part of having Wi-Fi enabled.