Eye Control Improvements
Windows 10 offers Eye Control feature that empowers users to interact with Windows with only their eyes. In the current build, settings are now spanned to multiple pages, in order to provide the options a bit more room to breathe.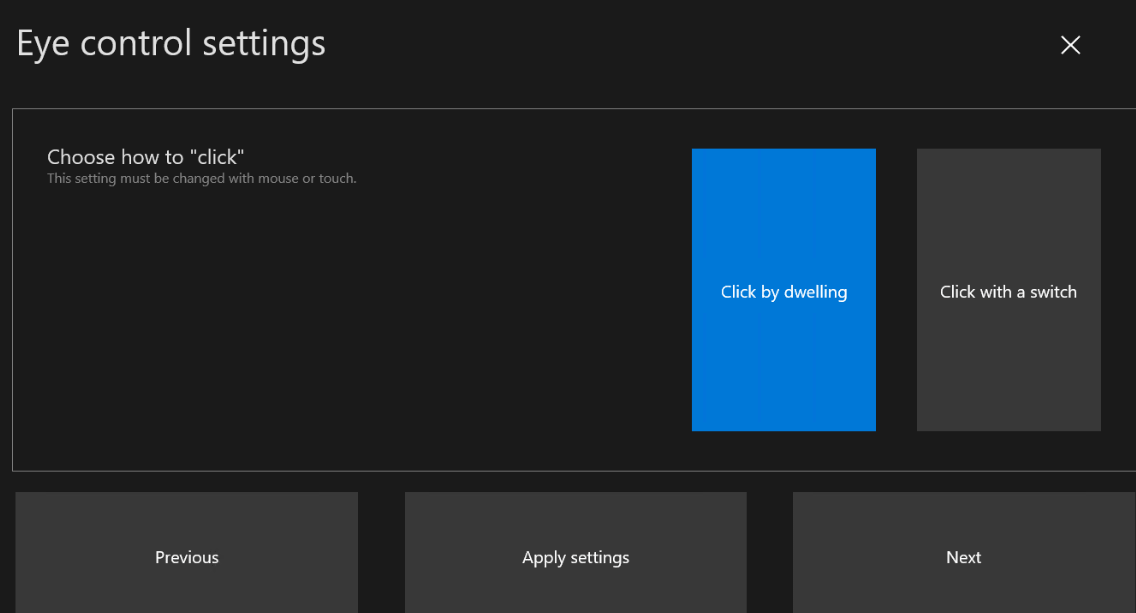 Samsung Galaxy S20 and Galaxy Z Flip brings new features to Your phone app
Windows 10 2009 introduces mind-blowing features for Samsung Galaxy S20/S20,  S20 Ultra, and Samsung Galaxy Z Flip devices in select markets. You are able to experience Rich Communication Service messaging,, copying and pasting text and image among your devices, black screen, etc.
Copy and paste between Phone and PC
In Windows 10 2009 20H2,You can freely copy and paste text and images between your smartphone and Windows 10 PC. Simply turn on this feature in the Your Phone app an use the classic ctrl + C and ctrl + v commands on the PC or the tapping and holding gesture. All you need that your PC is powered with at least Windows 10 1803 April 2018 Update.
Black screen while using phone screen
Windows 10 20H2 2009 provides the option to turn off screen, optimize battery consumption, and protect the privacy of personal content of a phone. Phone screen session will be indicated by Black screen on all supported devices. The black screen appears when the session is initiated and dismisses automatically when it ends. A user can dismiss it anytime by hitting the power button, swiping device screen, activating Bixby or disabling from the Settings page.
Feature Requirements:
The latest version of Link to Windows,
Phone screen supporting devices.
Check out the list of supported phone screen compatible devices.
Rich Communication Service (RCS)
Your Phone app in Windows 10 2009 20H2 provides support for a great feature called RCS (send/receive) for a richer messaging. Currently, it is available on selected Samsung devices and has provided your mobile operator support RCS. "RCS messaging enabled phones" running the Samsung Messages app as default client have the capability to send and receive messages through Your Phone app. Moreover, users will be able to see their messages get marked as read.
RCS requirements –
Smartphone Samsung Galaxy S20 series powered with 10.0 or higher.
PC equipped with at least Windows 10 1803 April 2018 Update.
Mobile operator supporting RCS messaging.
Windows 10 Build 20H2 will hold the features. Make sure Your Phone Companion app is updated and the device is linked to Windows, and the Your Phone app. Microsoft has planned on supporting additional Samsung devices in upcoming days and will keep you posted.
Narrator improvements
Additional friendly string comes in use when The Ease of access tool Narrator explains the audio output within the Select playback device drop-down menu under the volume flyout.
The tool announces additional information in the Add Bluetooth or other devices dialog in the Settings app after you open first time.
improvements IN Tablet posture for 2-in-1 convertible PC
Windows 10 2009 20H2 the upcoming version 2009 brings tablet experience for 2-in-1 convertible PC. This is different from Tablet Mode experience you are using currently. You have the ability to enter tablet posture using this feature to remain in the familiar desktop experience. This experience can be begun without interruption simply with a few key touch improvements –
Taskbar icons will be missing.
You can see Search box on the taskbar into icon-only mode.
Touch or onscreen keyboard/OSK will automatically invoke when you tap a text field.
File explorer elements will have a slight bit additional padding, to enhance comfort in interaction using touch.
Tablet settings under Settings => System include more options regarding the experience.
Search Indexer Improvements
Logic in Indexer aka Windows Search Platform has been given a facelift to. The change will help avoid heavy indexing while you are using your machine. Build has also an improvement to significantly lower down the number of times the service indexes files for content that doesn't have an impact on search experiences.  The change will give you a better experience on Windows.
Windows Subsystem for Linux (WSL) into File Explorer
Windows 10 2009 20H2 has included Windows Subsystem Linux or WSL to navigation pane (Quick access) of File Explorer. When you select the Linux icon from the sidebar you can see you a view of all your distros. Furthermore, the selection of the distro will reveal Linux root file system for that distro.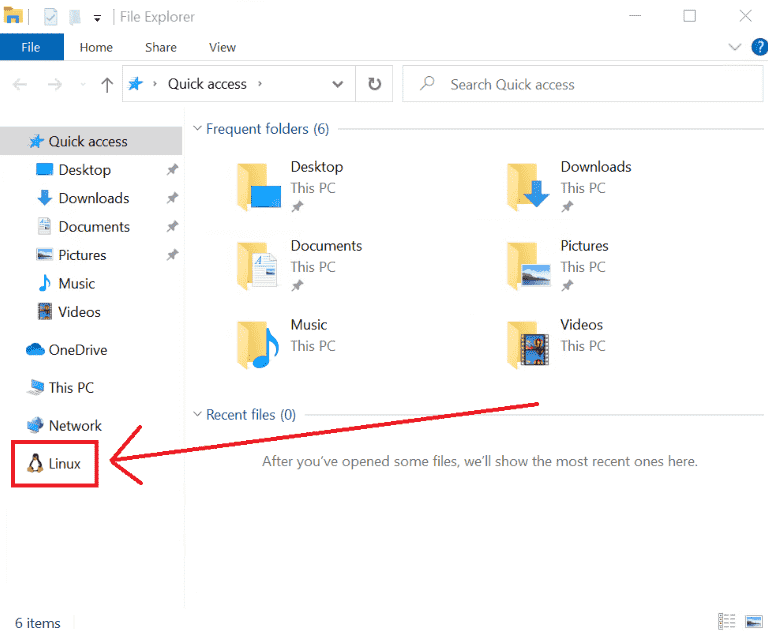 User cleanup recommendations in Storage Settings
Windows 10 2009 offers Free up disk space tool into Storage Settings that accumulate unused files and apps so you can digitally cleanse your device.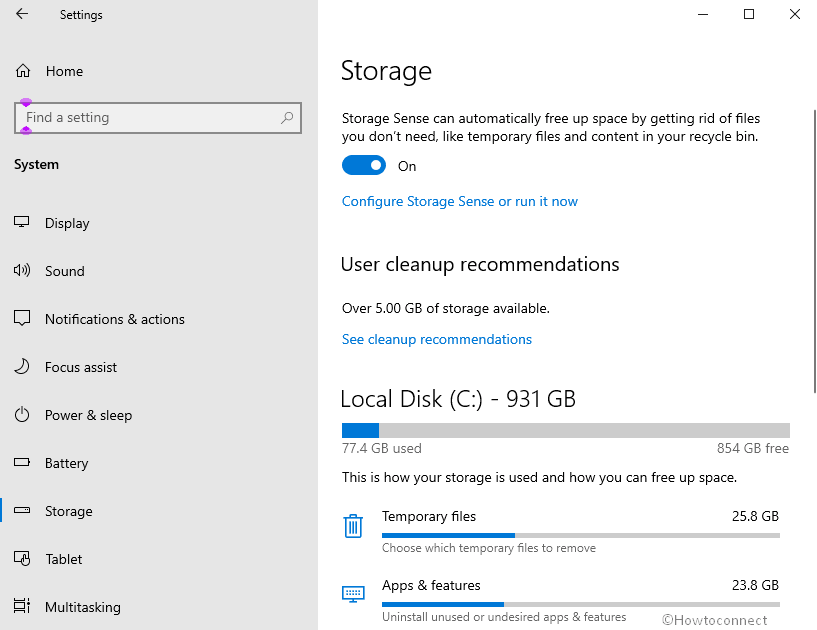 Windows doesn't suggest or predict if you want to remove personal files, uninstall apps, or delete local copies of files synchronized to the cloud.
Microsoft News Bar (Beta) advent
Windows 10 2009 20H2 introduces a new news consumption app. You will observe a News Bar on the desktop screen that shows you the latest updates from the Microsoft News network of over 4,500 publishers across the world. Follow this article to make changes in it – How to Customize News Bar in Windows 10.
Features of News bar (Beta) –
Stories from around the globe are continuously updated all day whole.
Only Hovering will show quick access and to get the full story only a click is required.
Serve you with News and Stocks today, furthermore Weather and Sports coming in the future.
The News bar is versatile and flexible, allows you to place it on any side, change appearance and background color, and country.
App support light and dark themes in Windows 10.
Also, it supports Multiple Monitors.
Raw Image Extension now supports Canon CR3 format
Windows 10 v1903 introduced Raw Image Extension to support Canon's latest CR3 raw format to the store in 2019. 1.0.30761.0 version of the same has increased camera support and included many bug fixes.
You can see the current situation on libraw.org documentation for a complete list of supported cameras. Remember that GoPro raw camera format (.GPR) is yet not supported by RAW.
How to try out Raw Image Extension –
First of all, ensure that you have updated Raw Image Extension to version 1.0.30761.0.
Go to Settings => Apps.
Locate Raw Image Extension in the list from the right pane.
Click on the link Advanced options from under the name of the extension.
If the version number on the subsequent page is 1.0.30761.0 or later, then you are up to date.
Alternatively, find Raw Image Extension in the Store to go to the app page.
If you'd earlier installed the extension, the update via Microsoft store should start automatically.
Otherwise, click on Update button, or if the app wasn't already installed, select Get.
Additional improvement
Services that are implemented by binaries located at the user profiles will be persisted on upgrades.
The Narrator will not turn on scan mode when interacting with the Ideas pane in Excel itself. In the new Microsoft Edge browser, Narrator automatically enables scan mode and starts reading webpages.