Windows 10 Insider Preview Build 17728 Redstone 5 has arrived today for the Fast ring users. You will get includes a lot of Fixes and few important improvements and features. The limelight of the Windows 10 build 17728 is changes in Narrator and the introduction of Phone app.
But the Build has a good number of small fixes and changes in Microsoft Edge. Possible you have received the update on your system, in case not, manually check for updates.
Windows 10 Insider Preview Build 17728 –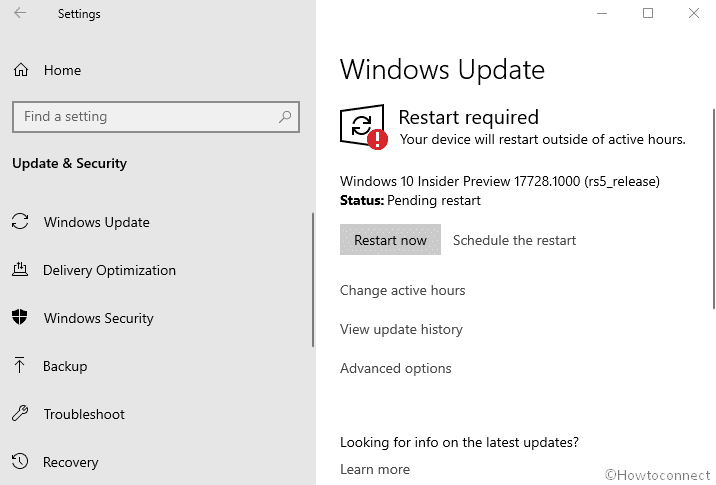 Windows 10 Insider Preview Build 17728 Redstone 5 Changes and Fixes
New in Build 17728
Microsoft will introduce the beginning set of features to the Phone app for Insiders with an Android device. Then you will be able to Take a pic on your Android, view on your PC and get rid of emailing them finally. The most recent photos synchronize to your PC automatically so you can add it to your presentation moreover improve selfie with Windows Ink.
You will experience a desktop shortcut of your Phone app in few weeks for instant access to content.
When you open the Phone app initially Microsoft will send you an application including a recommendation to download to your mobile phone. Android 7.0 edition and later will be compatible with the Phone app.
For iOS users, the Phone app permits you to link your phone to PC. Therefore don't wait, browse the web on your phone, send the webpage immediately to your computer to pick up where you left off. Now onward Continue what you are doing such as reading, watching, or surfing with a bigger screen.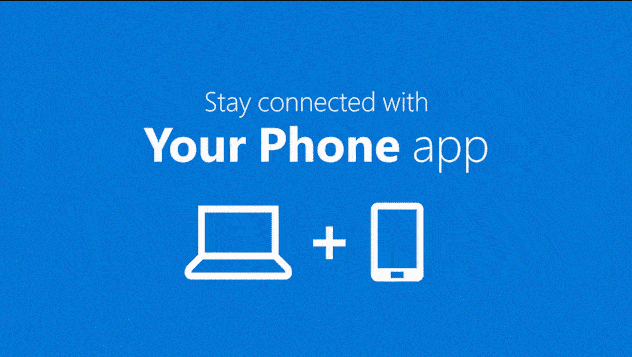 Changes in Narrator in Windows 10 Insider Preview Build 17728
Windows 10 Insider Preview Build 17728 includes following changes in Narrator –
Reliability – You will experience enhancements in Narrator reliability.
Scan Mode – Microsoft has worked to improve navigation moreover Reading while in Scan Mode. You can select text in this Mode in a better manner. However, when you select forward in Edge browser you will encounter some problem that they are actively investigating.
QuickStart – The link in Windows Settings to reopen the QuickStart should now reliably be functioning and will open from the Welcome page. The tool should also more reliably focus when you launch the Narrator which indicates that the ease of access tool will begin reading itself.
Providing Feedback – Now you will get another keypunch for feedback has changed and this is Narrator + Alt + F. This hotkey will work together in the Standard and Legacy layouts.
Important – The Legacy layout also let you press Narrator + E to submit feedback.
"Move Next", "Move Previous", and "Change View" – The Read Current Item command will speak the text of that particular view type with better reliability. This occurs when you modify Narrator's view to any from paragraphs, words, lines or character.
Keyboard command changes – The keypunch to Move to the beginning of text has is now Narrator + B. Move to end of text will be now onward Narrator + E.
Braille – in the current build you will notice a better use of Braille commanding when applying the Narrator key from the braille display.
Common changes, improvements, and fixes for PC in Windows 10 Insider Preview Build 17728
Windows insider team solves Clock & Calendar flyout sometimes not appearing issue until you clicked Start or the Action Center. This problem was affecting both notifications and the taskbar jump lists sook.
They fixed a minimized apps comprising squished thumbnails in Task View.
Microsoft resolved Task View would crash problem especially when you pressed Alt+F4 when Timeline was enabled.
They fixed Timeline scrollbar failed to work using touch.
Microsoft settled the top border of Universal Windows Platform applications would show the accent color despite accent colored border was disabled in Settings.
They solved tops of apps in tablet mode being clipped in other word missing pixels.
Microsoft fixed the taskbar that would stay on top of fullscreened applications. This problem takes place when you had lately hovered over any grouped taskbar icon to show the extended list of previews, but then clicked somewhere else to remove it.
Windows insider team is actively working on scaling logic and you will experience apps resize better now after monitor DPI modifies.
They solved Find on Page in Microsoft Edge web browser would stop working for launching PDF after the PDF had been refreshed.
Microsoft resolved Ctrl-based keyboard shortcuts (like Ctrl+C, Ctrl+A) nonfunctional in editable fields for PDF in the Edge browser.
They fixed icons located in the Edge extension pane were surprisingly drawing near the toggles.
Windows Insider team solved Fast Startup enable or disable state would be reset to default after you upgrade. Once you turn off the upgrading your preferred state will continue.
They resolved the Windows Security icon in the taskbar notification area issue that would become slightly blurrier after a change of resolution.
Microsoft fixed Username environment variable was returning System problem. The issue queried from a Command Prompt in previous few builds.
They solved Narrator key is set to just Insert and you use a command of the tool from a braille, the display should now work as designed. This does not care for the Caps Lock key that is a part of the Narrator key mapping.
Windows 10 Insider team rectified Narrator automatic dialog reading tool speaks the title of the dialog several times problem.
They solved Narrator would be unable to read combo boxes until you hit Alt + down arrow.
Windows 10 Insider Preview Build 17728 Known issues
Microsoft is advancing towards adding the dark mode in File Explorer and the Common File Dialog. But since it is in the development phase, you may notice some unexpectedly light colors in some surfaces.
There is a problem impacting WDAG, Remote Desktop, furthermore Hyper-V. Remote Desktop Client users will view a misleading error dialog reporting regarding low virtual memory when you connect. The workaround is quite simple and you need to ignore the error dialog by just leaving it there. But remember that when you dismiss the same, the connection will become worse. As a result, you would be able to use enhanced session in Virtual Machine Connection (vmconnect.exe). So you need to stick with the non-enhanced session.
After receiving the current build you'll notice that the taskbar flyouts, for example, network, volume, etc will not have an acrylic background.
In Ease of Access category, Make Text bigger setting encounters text clipping problem. Moreover, you will also find that text is not gaining in size everywhere when you increase it.
When you use Edge web browser as a kiosk app and organize the new tab page URL from assigned access Settings, the tab might not open with the URL. You will have to wait for a workaround in the next flight.
In the previous build except 18204, you will experience the notification count icon overlapping with the extension icon in the Edge toolbar.  The issue occurs when an extension includes unread notifications.
You may not open MS Office from Store moreover encounter an error ".dll not being designed to run on Windows" in Windows S. The complete error message is – .dll is either not designed to run on Windows or it contains an error. Try installing the program again… However certain users have got success by uninstalling and reinstalling Office app from the Store.
In Windows 10 Insider Preview Build 17728, Narrator Scan mode you may experience plural number of stops for a single control. Microsoft is seriously working on this issue.
When using Narrator Scan mode Shift + Selection commands in Edge, the text does not get selected properly.
Windows 10 insider team is investigating a substantial increase in Start reliability and performance problem in this build.
When you set up a Windows Mixed Reality headset firstly using motion controllers, it may need fixing a second time before appearing in the headset.
Flashlight in Windows Mixed Reality immersive app may not function after speaking Flashlight on. Still, you can see the status as active on the Start menu.
Windows 10 Insider Preview Build 17728 Known issues for Developers
This issue has been coming from previous few builds as when you switch from Fast ring to the Slow ring developer mode fails to work. You will have to compulsorily remain in the Fast ring to add or install or enable optional content. This issue occurs because optional content will be available only on the build approved for particular rings.