You may turn off Animations on Windows 10 in two ways. First through System Properties which can also be launched easily through a command and the second using PC Settings app. Read both ways.
If you are a user of Windows then you must have experienced certain animations of this new operating system. Animations like a shadow under every window when you open up or shadow under a mouse pointer, display of thumbnails instead of icons, smooth edges of screen fonts and much more such animations are there. And in my survey, I have found that there are many users who are not in favor with so many animations. These animations make slow the speed and affect PC performance.
But there is nothing to worry! And this post is for those users who want to get rid of these animations. We will guide you through the steps of how to turn off animations in Windows 10. There are certainly two methods applying anyone you can accomplish your task. We will present you both the methods with detailed steps. Let's begin now!
How to Turn off Animations in Windows 10
1st way – System Properties
Use the Windows and R keys to bring Run dialog box on the screen.
Type sysdm.cpl in the command field and click Ok.
System Properties window will now come on the screen.
Go to the Advanced tab of System Properties
Under the Performance section of Advanced tab click on Settings link.
A new Performance Options window will arrive.
By default, you will be on the Visual Effects tab.
Now click on the Custom option of Visual Effects tab.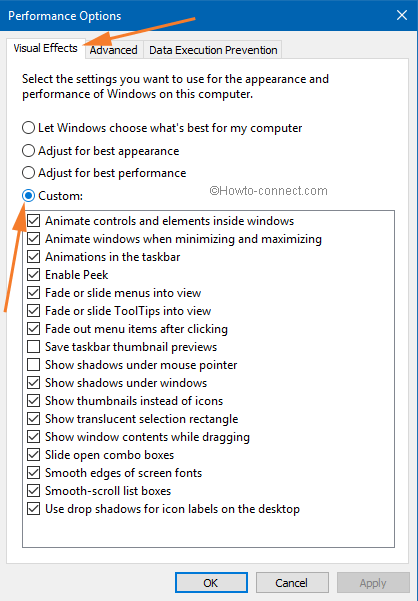 Then among the list of animations, deselect the ones that you don't want.
Go through the list and select or deselect as per your desire.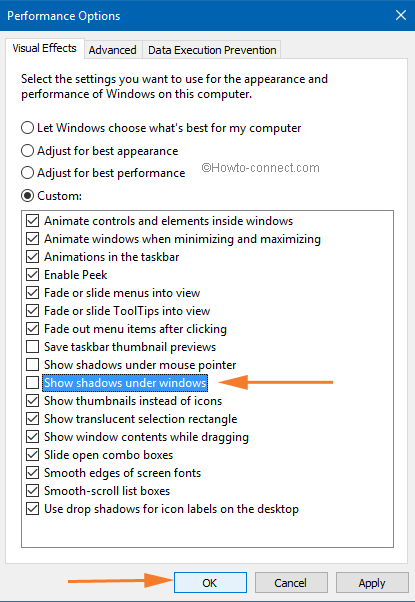 At last click on Apply followed by Ok to save your changes.
This tweak will Turn off Animations in Windows 10.
2nd way – Settings App
Click on Start Menu.
Select Settings.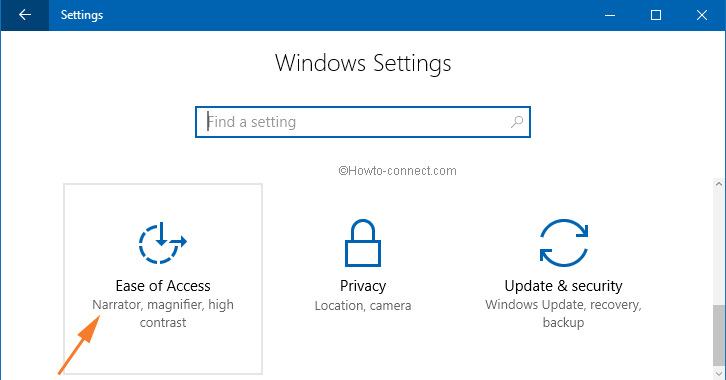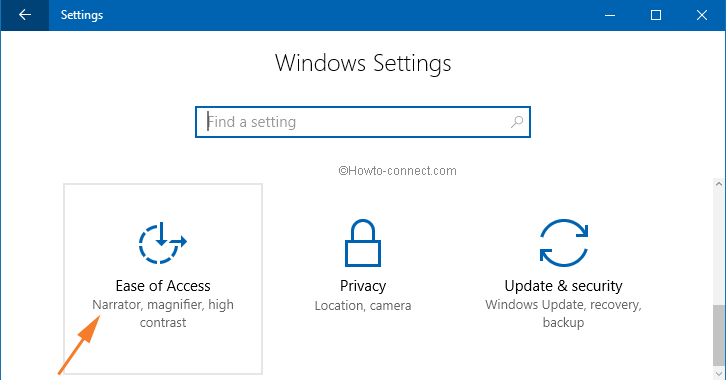 Inside Ease of Access select the last tab that reads as Other Options.
Now on the right pane of Other Options, there is a section named Visual Options.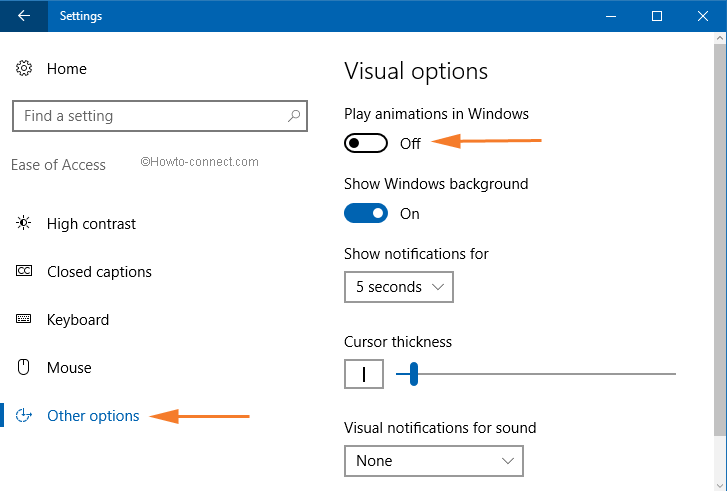 If you want to Turn off Animations than go to the option which says Play animations in Windows and use its slider to turn it off.
That's it! Work to Turn off Animations on your Windows 10 PC is complete.