Samsung has launched Galaxy s4 in Market. As known to everyone Galaxy S4 has number of new features with bigger display. But, as you buy this Android Phone you have to arrange apps in your device. For this, at first you have to bring applications shortcuts to the lock screen and for this you have to unlock the lock screen. Here, tips for unlocking Samsung S4 lock Screen are being given. Follow to do this:
How to Add Application Shortcuts to Samsung Galaxy S4 Lock Screen:
Launch Setting, and hit on My Device at the upper part of the Screen.
Hit lock screen and check the box multiple widget make the shortcuts on. Make sure that Wake up in lock screen is checked.
Hit on Lock Screen widget and change the Favorite apps or Camera on.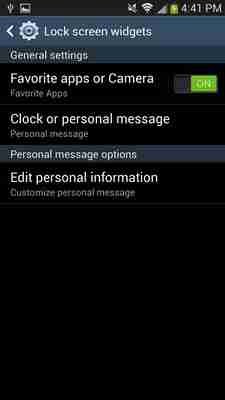 Select favorite app or camera and tap on Save at the top corner of screen.
Now Screen of your Android Phone Samsung Galaxy S4 is in front of you. 12 shortcuts of different apps are present on the Screen. Tap on any shortcut you want to go to the app straight. In the left bottom of your Screen a pen option is showing. You can customize apps according to your choice from here.
As you tap shortcut the screen having 5 shortcuts are seen. From this list you can choose applications as you want such as Email, Facebook, Flipboard, Fps2D, etc.
Thus, you can now add app shortcut to your lock screen.