Dear friends, you may all know that Office Suite Pro is the most well-known and popular office suite for Android. These days Office has released their version 7. In this article we are going to show you the new features as well as the new UI interface added to this new version of Office.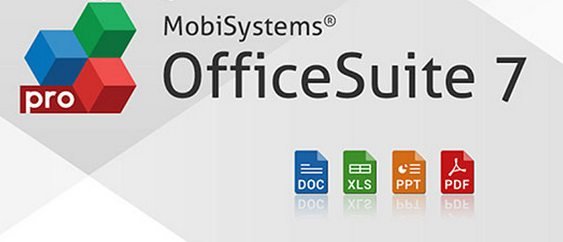 The new features are as follows:
It has Oxford English dictionary inside itself. You can access the dictionary by simply using the menu to navigate to its list. If you open any document or word you can find it also present there. Left click on the word will lead you to this app. However, there is one problem in this feature and that one is that it doesn't come for free. It means that you have to pay some bucks to have it installed in the office
They are having the Google search support within themselves. With the help of it you can search for any word on any document. It is simply done by right clicking on the word and a pop-up come nearby which is from google search. It came free i.e. installed earlier with this software.
It also supports the camera in itself. It helps in snapping a picture and has it attached to the doc file. It can be operated by simply opening the camera app from the menu and then taking a snap of the picture. It resides there and thus you don't have to worry about taking the pictures and attaching them afterwards. The added image can be resized, moved, copied etc.
There is some enhancement being done in the Excel. Some of the key changes are listed below.
New enhanced and much cleaner Excel UI.
Cell dragging facility as well as font formatting facility has been improved.
Have the capacity of rearranging the Excel-spreadsheet.
Overall, the improvements which have been done in the Excel file are much more effective and reliable. With these improvements, it has become much more effective.