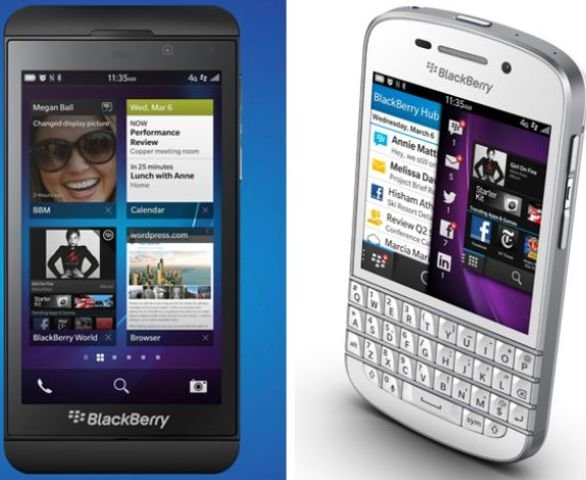 Blackberry has launched two brand new smartphones Z10 and Q10. Both smartphones function on advanced BlackBerry 10 operating system. Introducing  both devices is Blackberry's right step to provide substantial alternatives to users.
Blackberry Z10 is multifaceted smartphone device. It comes with 4.2 inch full touch display with relatively high-resolution. The device is equipped with 1.5 Dual Core Snapdragon Processor. Powerful 8 MP Rear side camera is installed in Blackberry Z10 to capture the memorable moment. It has included HD video recording. It is loaded with more powerful battery that gives 10 hours talk time and it lasted to 13 days in Standby condition. At present Z10 is available in both White and Black colors.
With the initiation, Blackberry Z10 touch enabled smartphone is available for advance order. You may put order through largest carriers on UK and USA.
Blackberry Z10 Key Features and specifications:
Operating System (OS): BlackBerry 10
Processor of Blackberry: 1.5 Dual Core snapdragon
Storage: 16 GigaByte with  2GB RAM (Random Access Memory)
Display: 4.2 Inch with resolution 1280*768 pixels
Camera: 8 Mega Pixel Rear camera with 1080p  HD Recording
Battery: 1800 mAh
BlackBerry Q10: It is foremost qwerty keyboard phone that functions on advanced BlackBerry 10 OS. The particular smartphone device comes with 3-inch wide-screen. While other features are as same to Blackberry Z10.