How to Change Command Prompt Look Like Document Windows 10 – Are you also bored with the old monotonous appearance of command prompt? Several individuals are not happy with their inbuilt dark front. In case, you belong to the people, be ready instantly to personalize it since we are going to elaborate the method step by step to change Command prompt look like Document in Windows 10 machine.
Way to Change Command Prompt Look Like Document Windows 10
Step 1 – Begin with Launching the command prompt with the method you think ease, however, you can access it by pressing Win & X jointly and selecting Command prompt (admin) on Power user menu.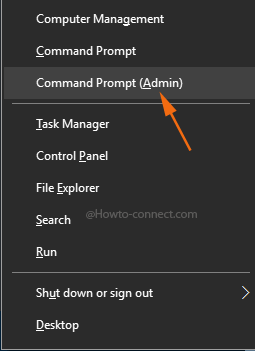 Step 2 – A UAC Pop up prompts on the screen, here you need to agree with the condition so, click Yes.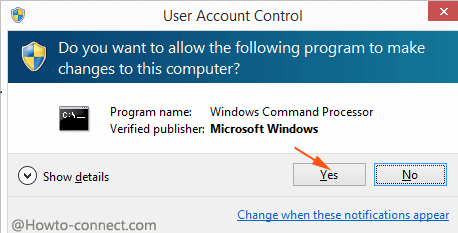 Step 3 – Once the Command prompt Spreads out on the screen hit on its Icon at the uppermost left corner and then on Properties, the last option, successively.
Step 4 – Command prompt properties wizard emerges on the screen where you require Locating Colors tab and perform a hit on it.
Step 5 – On the upper left portion, you see four choices – Screen text, Screen background, Popup Text, Popup Background. Check the round cell just before Screen Background.
Step 6 – Move to the linear Color boxes and click on the Last one indicating white color.
Step 7 – Locate Opacity at the bottom part and pull its slider to the right end means to 30%.
Step 8 – To bring all the customizations into effect you have made hit Ok button located at the bottom.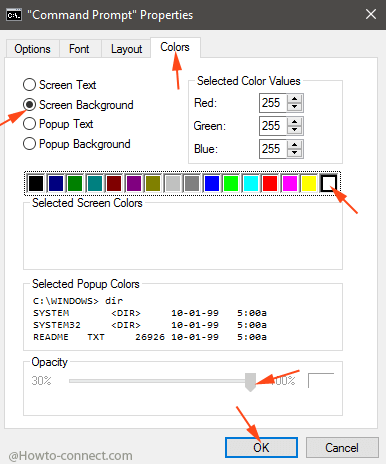 Step 9 – Now you can work with the command prompt Looking Like Document, but when you close it the settings will be lost and next time it will be again with its default look. Hence, you need to make this look of the command prompt as default if you prefer.
Step 10 – Now check the round cell before Screen Text and click on the First color box to turn font to black.
Step 10 – Once more hit on the Command prompt icon placed at the uppermost left nook but this time, click on Default located on the drop down menu. Now all the customizations are saved as default and when you will open the command prompt next time you will experience it looks like a document.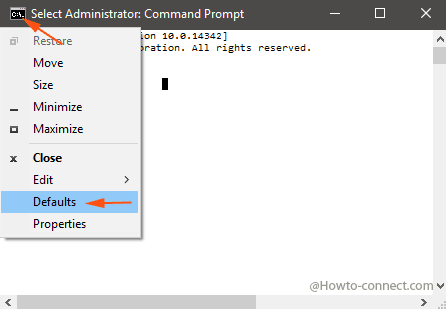 This is just one instance to Change Command Prompt Look Like Document in Windows 10 from the old monotonous appearance to showcase its UI with charismatic background and black font. Apart from this, you can personalize its layout, font, background and so many components according to your wish.