Bitcasa is a fairly new cloud storage service for Smartphone and desktop. It has been launched in July 2012. Bitcasa has become more popular in short times because it offers unlimited storage space to its users so that they can take backup images, personal documents, recorded videos and much more with strong security options. Now Bitcasa app is available for windows 8.
The Bitcasa cloud service offers 10 GB free of cost cloud storage in the beginning to every registered user. In order to get unlimited storage space, user will have to pay $10 per month.
How to download Bitcasa app from windows store?
Launch store app from start screen and move your mouse cursor top right side to highlights charms pane. Then click on the Search button.
Next type bitcasa in search box and click on Store button to find the app.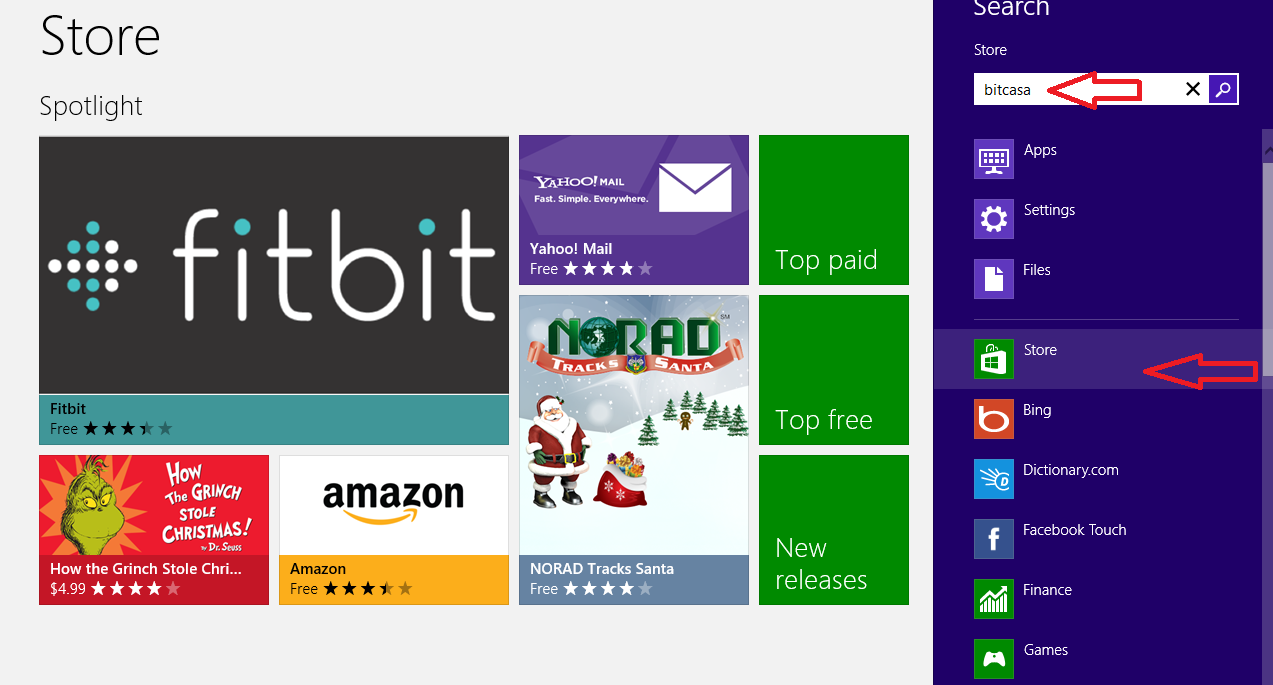 In search page, click on correct app name and then click the install button.
How to access Bitcasa app on Windows 8?
The login of Bitcasa app is on full screen. If you have not kept accounts, click on this option – Sign up for an account.  Next, fill up the registration form and generate new account.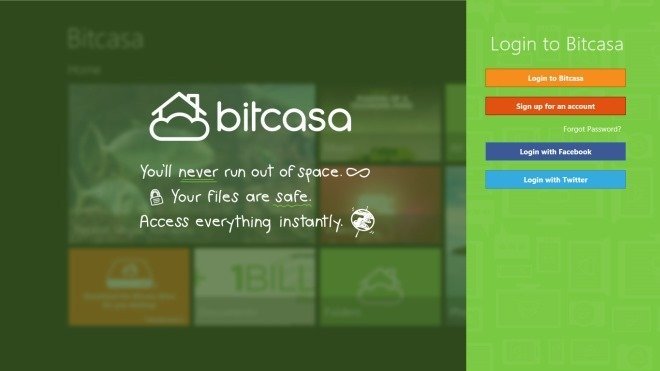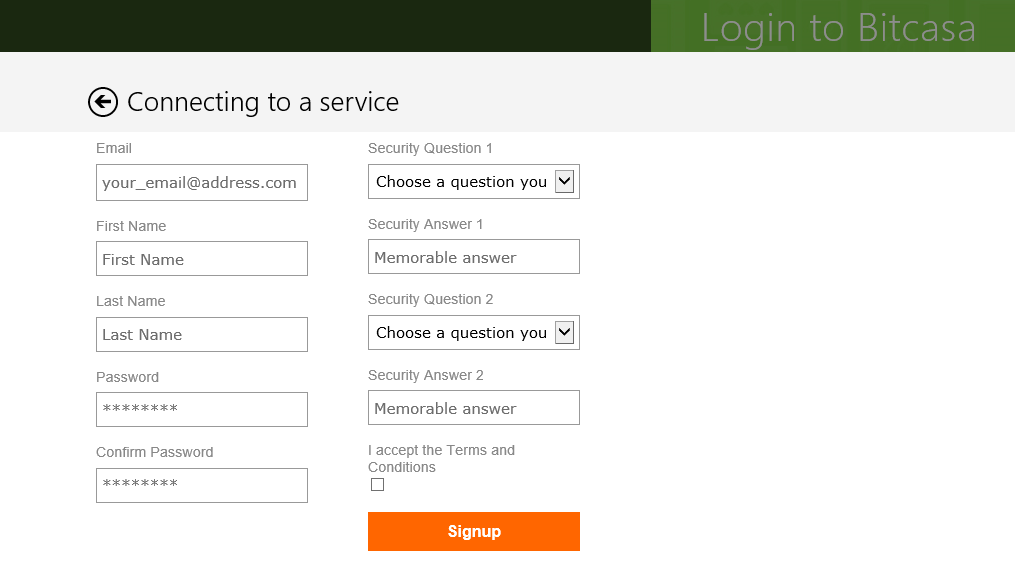 You can sign in with twitter or Facebook accounts also. The one, Who already have an account, click to this option – Login to Bitcasa to sign in with valid ID and password.
The User Interface of Bitcasa app appears ordinary in green appearance. It has been divided into four groups such as Music, Videos, photos and Document on main app screen. Here it is easy to upload and download each selected file to your Bitcasa account through this app.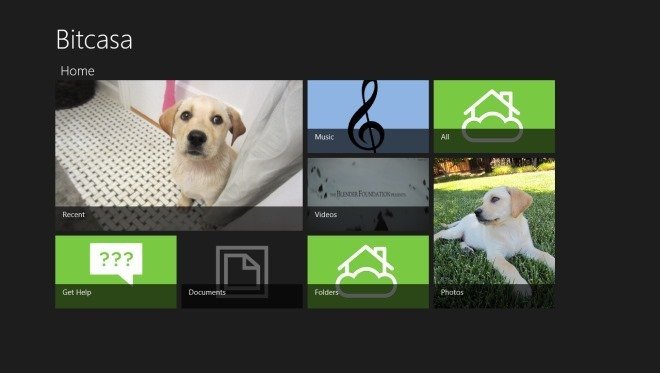 The Bitcasa app has ability to view your stored media and others file through Bitcasa account on app screen. For example – Explore photos, listen music and watch videos, read various supporting documents (PDF). Then there is no need to download them.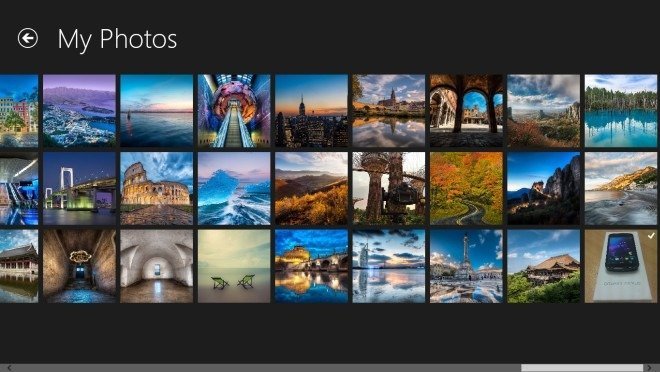 While you click on any photo within app, its preview comes in full screen with shiny experience.
On the other hand, when you wish to read or view any documents in Bitcasa app, you will get neat and handy document sample with additional useful buttons (Download, Share and delete).
The Bitcasa app displays some control buttons on app bar (upper and bottom) like Previous, Next, Play, File Transfers.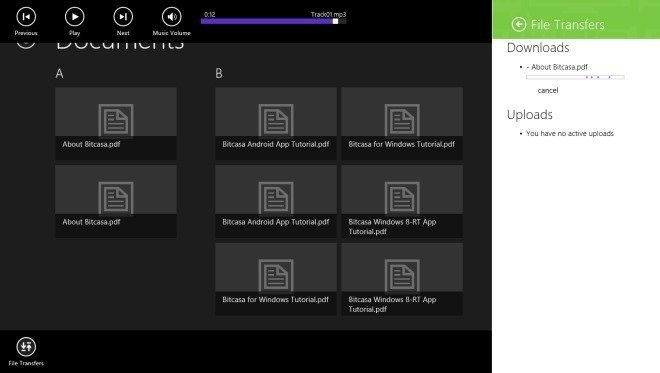 Download Bitcasa Infinite Storage App from Windows Store