Happy Teeth, Healthy kids is an android app. It has been recently launched aiming to encourage kids to brush their teeth daily. This app tells children fun facts about brushing teeth. It includes seven educational and creative activities which would motivate your children to take care of their teeth and start eating healthy foods.
It has been certified by pediatric dentists and experienced educators. We all can see that children don't want to brush their teeth at all because of their less knowledge about different diseases caused by it. Even if we teach them, their minds are not that grown up to understand what we are actually talking about. Taking care of all these, this app has created a fantastic app which not only let them focus on brushing but also on staying healthy.
It's never too early to teach your children the importance of teeth. The sooner they learn about this, the healthier they would stay. You can have this app directly from Google Play Store or you could visit their official website at Tabtale
Tab tale is a fast growing website. This has been developed keeping in mind to create innovative things which would be beneficial for both parents and kids.
How to use Happy teeth, Healthy Kids android app
Once you have this app installed on your device, you can open this app directly from its icon on the main screen. The interface of this app is very loving and adoring. This fun and interactive app motivates children to care for their teeth with the help of 7 role playing activities. All these different activities are shown below in a collage.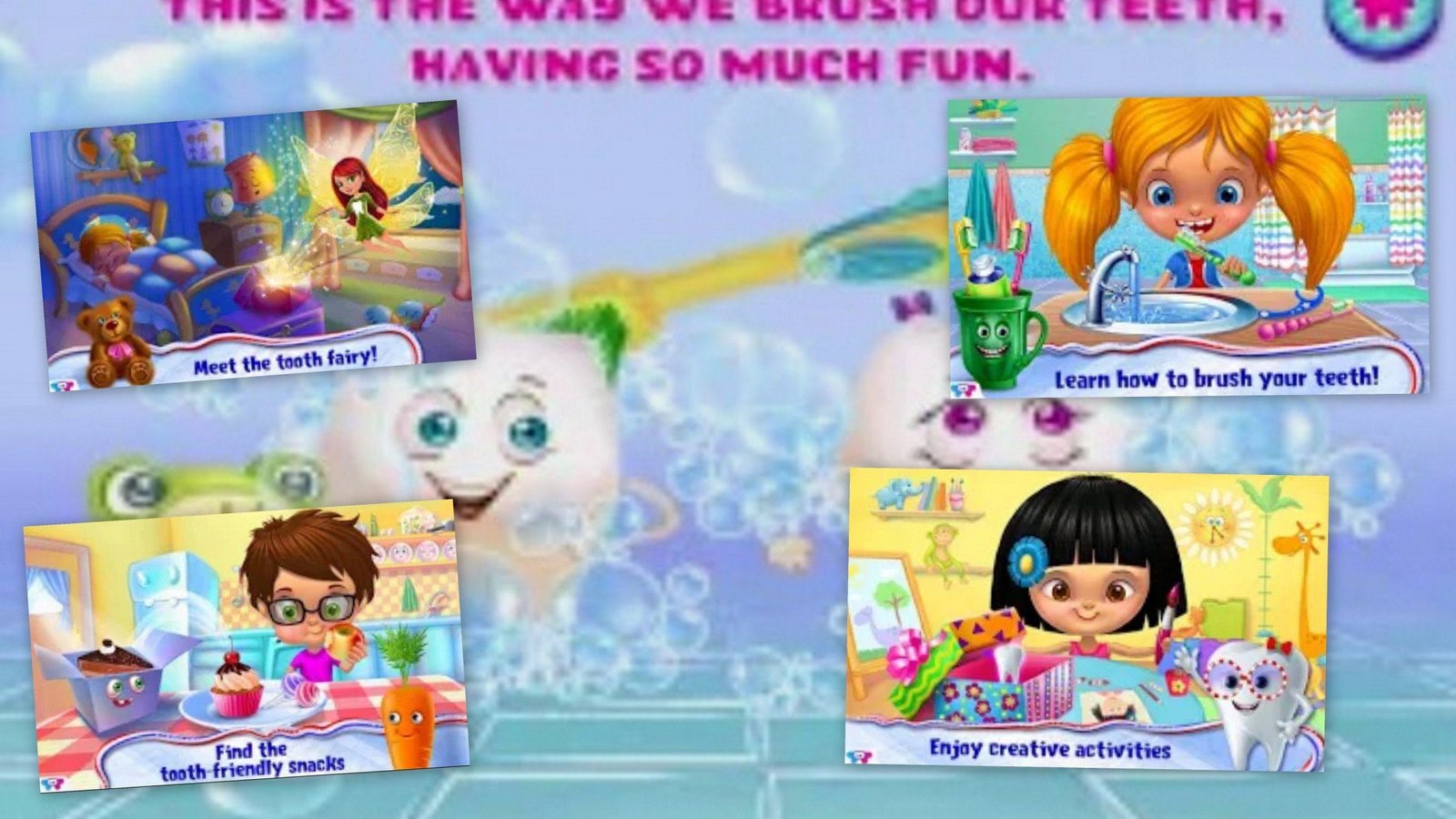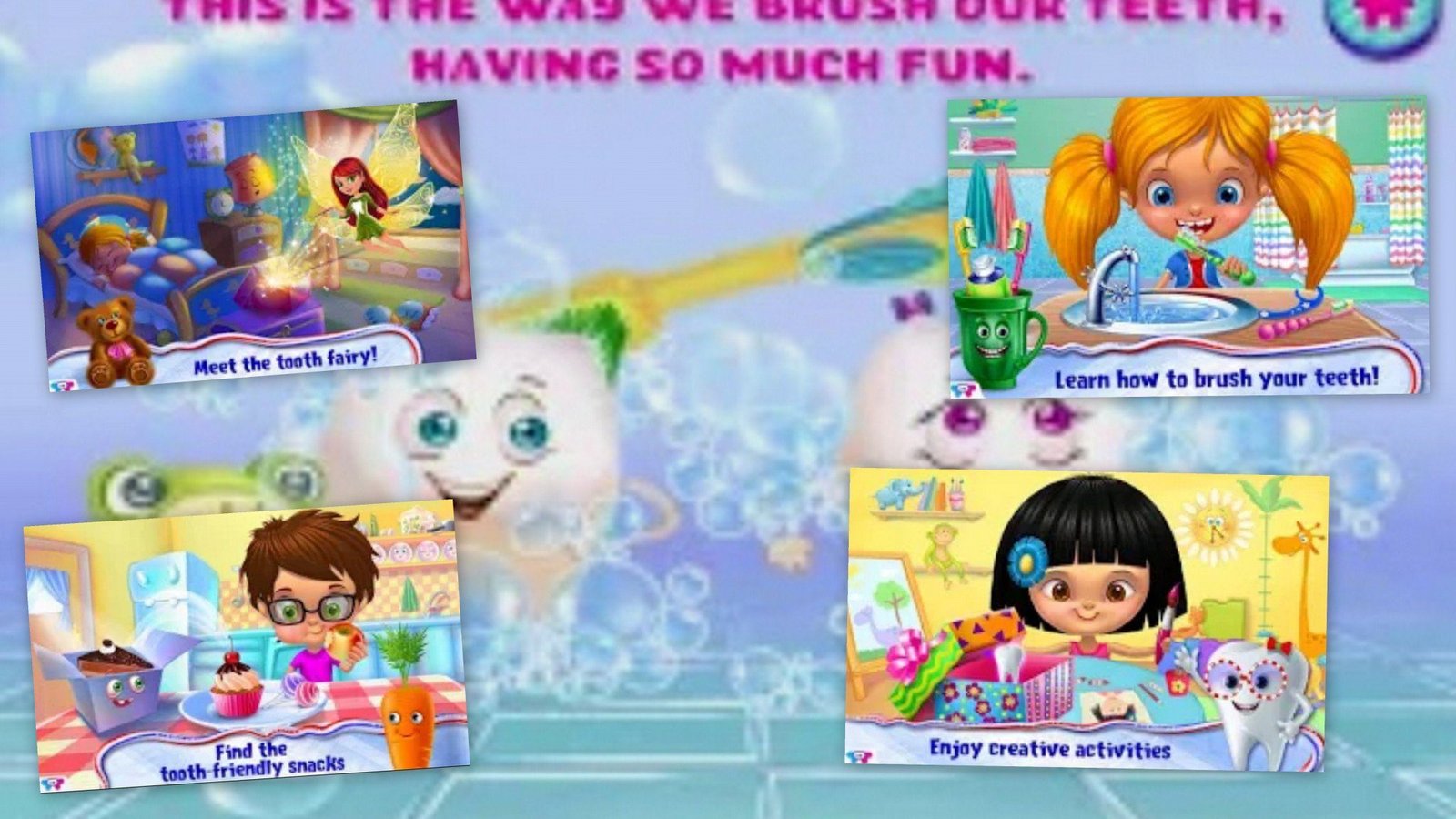 Some of the quotes of these images are written below:
Enjoy creative activities: – Tell you some of the finest and creative activities which suit your children.
Learn how to brush your teeth: -This tells your kids the proper way to brush your teeth.
Meet the Tooth Fairy: -It explains how some fairy comes to your dream when you brush regularly.
Find the Tooth Friendly snacks: -It tells you about different fruits which you can eat during your snacks.
Note For parents:
Most of the features of this app are free. However, some items could be purchased for real money. If you want, you can restrict in-app purchases by disabling them on your device.
This app might cover third party services for a confined legally permissible view.
Conclusion
Happy teeth, Healthy Kids is a nice android app for children. It primarily focuses on explaining the proper way to brush your teeth and had added some fun facts to be used as reasons behind it. Overall, this is a good app to have on your Android Smartphone.