Mail app is one great feature in Windows 10 but time to time users find issues on the application. You might encounter error code 0x8019019a when signing in using Yahoo account in the Mail app.  Furthermore, the message states – "Something went wrong, we're sorry but we weren't able to do that".  The Mail and calendar app that supports Outlook, Exchange, and Microsoft 365 accounts offers to add various email clients and Yahoo users always take benefit from this feature. However, pretty much like all the other components of Windows, this application may face certain issues. Windows 10 Mail app error 0x8019019a mostly occurs when you sign in your Yahoo mail or try to add the email client.
Here, we will be discussing this particular issue along with the solution that is recommended as a workaround for it. Even though the symptoms may vary, as mentioned earlier, the problem shows up when trying to add a Yahoo e-mail. But, during our research, we found a specific hack for this situation. Hopefully that this will resolve the bug with the mail app in your case too.
Mail App Error code 0x8019019a in Windows 10
Here is how to Fix Mail App Error code 0x8019019a in Windows 10 –
Open the Mail app.
Click on Settings.
Select Manage accounts.
Click on your Yahoo account.
Choose Remove this account from this device.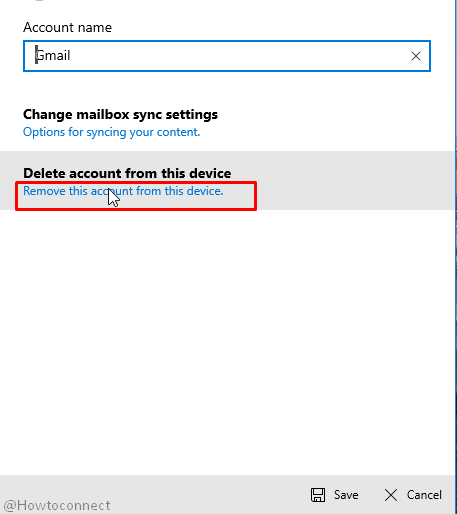 Open any web browser (Google Chrome, Firefox, or any other that you regularly use)
Sign in into Yahoo mail with your ID and password.
On the top-right corner click on your name and choose Account info.
In the next section, you need to select Account security.
You'll now have a new tab; towards the bottom of the page, click on "Manage app passwords". click the same
When a dropdown menu appears, you need to choose Other app.
Click on "Generate". Now, Yahoo mail will produce a 16 character password for your account. Copy the same.
Now, reopen the Windows Mail app to fix code 0x8019019a.
Go to Settings and then Manage accounts as you have done in the starting.
Click +Add account.
Note that this time, don't choose the Yahoo option. Instead of that, select Other account (POP, IMAP).
Type in your Yahoo email address
When it asks for the password, paste in the 16 Char password you just copies from Yahoo.
Type your Name and select Save.
Adding the Yahoo account this way did work for several people without getting Mail App Error code 0x8019019a in Windows 10.
That's all!!
Repair any Windows problems such as Blue/Black Screen, DLL, Exe, application, Regisrty error and quickly recover system from issues using
Reimage
.