Microsoft has pushed the cumulative update KB4457142 for Windows 10 V1803 Build 16299.665. The patch is none other than security updates that don't include a fix or new feature for the OS edition. There are 2 known issues related to VPN on which Microsoft is investigating and trying to give a solution in September.
KB4457142 will be automatically installed on your system but you can also download its MSU file manually from Microsoft update catalog. If you find errors during the installation of this cumulative update submit a feedback reporting the problem.
KB4457142 –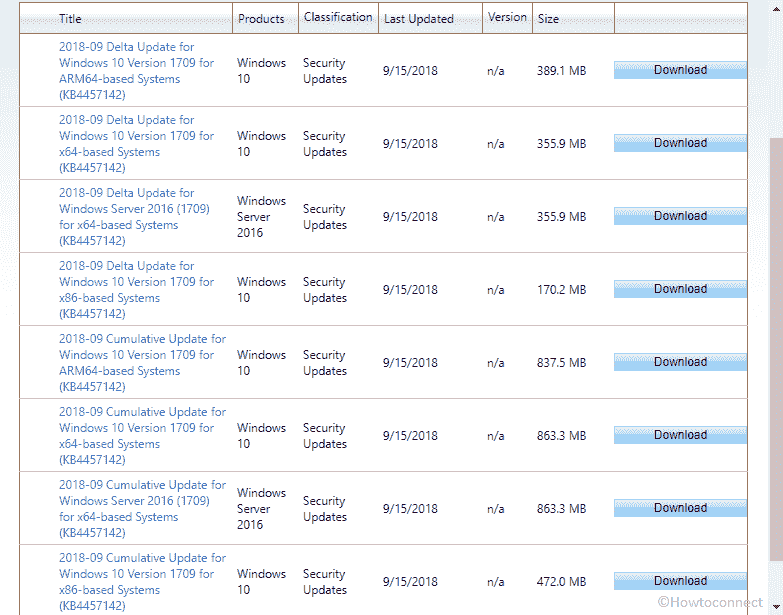 KB4457142 for Windows 10 1803 Build 16299.665 details and Download link
Let's see the details first –
Microsoft briefs that KB4457142 update includes quality improvements and there is no new feature is included.
The patch holds Security updates to "Windows media", "Internet Explorer (IE)", Edge web browser, "Microsoft scripting engine", "Windows graphics", "Windows Shell", Windows cryptography, Windows virtualization, and kernel. Furthermore, the update also comprises the same for "Windows Linux", "Windows datacenter networking", "Hyper-V", "Microsoft JET Database Engine", "Windows MSXML", and "Windows Server".
According to the security update guide, the computer running this build encounter vulnerability CVE-2018-8419. It exists when the Windows kernel becomes unable to properly initialize a memory address. An invader exploited this vulnerability successfully, could obtain information to further compromise the user's system. All he needed was to log on to an affected system and run a specially crafted application. The security updates KB4457142 exhorts the vulnerability by correcting how the Windows kernel initializes memory.
KB4457142 Known issues
| | |
| --- | --- |
| Symptom | Workaround |
| Certain users may be unable to set up VPN connection after receiving the patch, KB4457142. If you are using Virtual Private Network with IKEv2 then mostly this error occurs with message Remote Access Error 809. | Microsoft will release a solution to this issue in mid to late Sept 2018. They are working hard on a resolution and estimates a solution. |
| Windows 10 doesn't identify the Personal Information Exchange certificate after getting this cumulative update. This is used for authenticating to a Wireless or VPN connection. Consequently, Microsoft Intune spends a long time to deliver user profiles since it doesn't recognize that the needed certificate is on the device. | On this issue, Microsoft is working to provide a resolution up to Sept 17, 2018. |
How to download KB4457142
As mentioned you will receive this cumulative update for Windows 10 v1803 Build 16299.665 automatically via Windows Update. Alternatively, you can download KB4457142 standalone package following the link – Microsoft Update Catalog.
Source – Release note.