Frosty Art Theme for Windows 10 is a recent release in Microsoft store. The personalization app contains a set of 20 catchy images of Frozen bubbles, crystalline leaves, and delicate buttercups show off their fragile sparkles. The beautiful nature theme captures and shows off the finesse of each tiny segment of frost.
Frosty Art Theme for Windows 10 is available absolutely free. Just about anything in nature has its own beauty if looked upon closely. So is with frost too. From a view of an artist, everything touched by snow-fall turns into a beautiful piece of art. This is exactly what the Frosty Art Theme for Windows 10 captures. Sure, the theme would make up for some great backgrounds! Keep scrolling to know more.
Related – Bridges in Autumn Theme for Windows 10 [Download]
Frosty Art Theme for Windows 10
Here is how to download Frosty Art Theme for Windows 10 and install –
Step-1: In the taskbar search box, type Microsoft Store. When the result shows up, hit Enter.
Step-2: Once the store appears, click on the search icon, write down Frosty Art in the text field and select the same from the drop-down.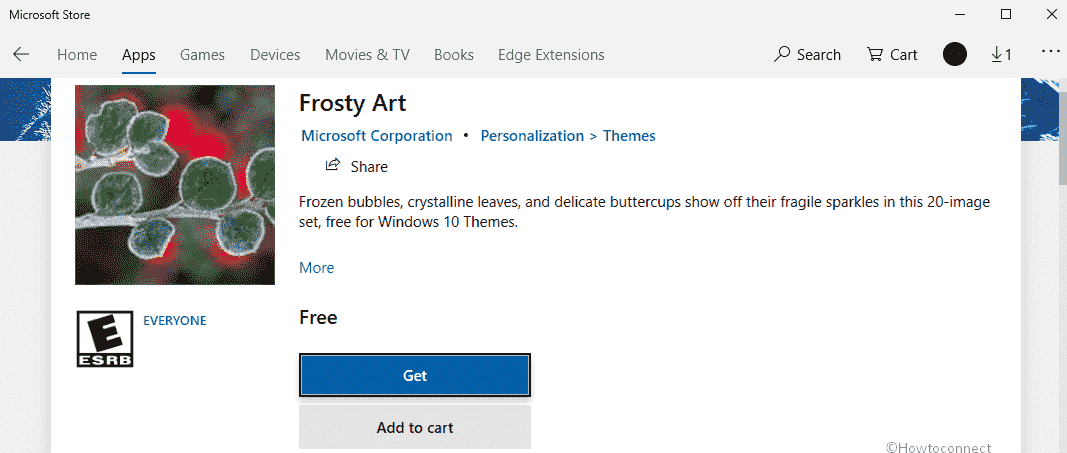 Alternatively, simply follow the link to visit the official page of this theme. Click on the blue Get button you can see there. This will automatically open Microsoft store's Frosty Art Theme page.
Step-3: Click on Get button in the Theme page of Microsoft store window.
Step-4: Wait a few seconds and then Click on Apply once the theme is downloaded.
Step-5: You will be redirected to the Themes Settings page. From there, Click on the Frosty Art Theme for Windows 10 banner to apply the theme.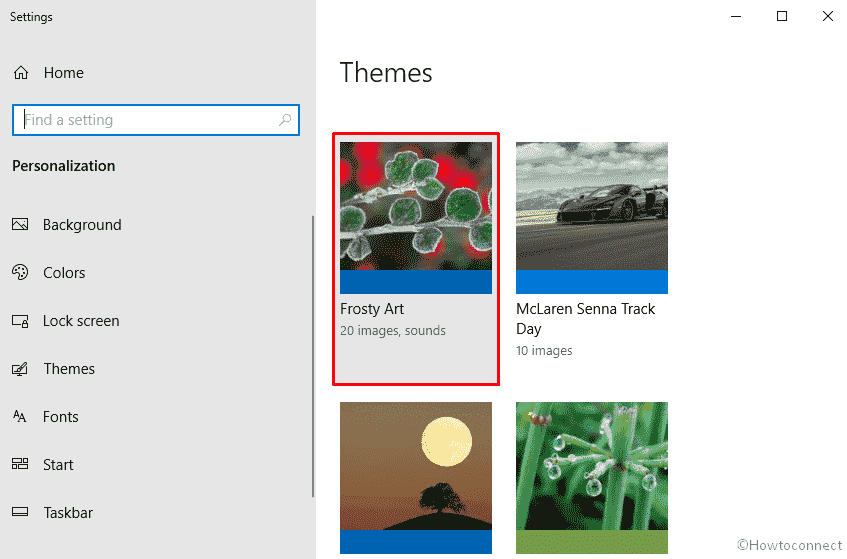 More about Frosty Art Theme for Windows 10
It is a collection of 20 images showcasing the beauty of frost and frost layered leaves, flowers etc. and weighs about 14.64 MB. The images only serve as desktop wallpapers. The theme released on 1st December 2018 and is free to download.
System requirements for Frosty Art Theme for Windows 10
The operating system of your computer should be Windows 10 version 14951.0 or higher
The Architecture must be x86, x64, ARM
That's all!!!