The use of a mobile device such as a mobile phone or a PDA for account transactions, balance checks, payments, credit applications and other banking transactions is what is termed as mobile banking or e-banking. The service of mobile Internet started with the advancement of the smartphones and was extended to the world wide web. Performing all the financial activities by the use of mobile telecommunication is what is known as mobile banking. There are three aspects of a mobile banking model:-
Mobile brokerage
Mobile Financial information Services
Mobile Accounting
Nowadays all banks are providing these services for easy access to the customer's account. This has made the experience of banking easier and accessible anywhere.
Related Post: How to activate Internet Banking in PNB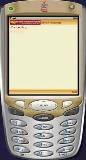 How to activate mobile banking in PNB
STEPS TO BE FOLLOWED
Two different passwords are provided for login and transactions, which will be disabled if not logged for 180 days. The user must change the password when logged in for the first time. Even the id gets disabled if five unsuccessful attempts are made.
The passwords are usually case-sensitive with combinations of characters and numbers. It is minimum six characters and maximum 28 characters. Both the passwords are to be kept unique to keep identity. The login password usually expires within 999 days, and the transaction password expires within 180 days. The user should then apply for new passwords for resuming the activity.
The account for which you activate mobile banking in PNB is usually disabled due to unsuccessful attempts made during login. So, in this case, the user should approach the nearest bank branch to apply for a new password.
The passwords should usually be kept confidential and should never be revealed to anyone over phone or e-mail. They should be kept on changing for security reasons. The user should keep a vigilant watch on suspicious attachment emails and links and should never click them as such emails are never sent by the bank.
The user should approach the nearest bank branch on getting the password and should get the account activated. To deactivate the account , the user should enter a wrong login and password for more than five times.
The services usually provided are manual SMS, thick client GPRS, thin client GPRS, thick client SMS. The manual SMS can be availed from any basic mobile handset by sending various keywords through SMS. The thin and thick client GPRS requires a GPRS enabled handset and Internet services should be available.
The service can be availed from the mobile banking website https://mobile.netpnb.com. The registration option must be chosen when logged in for the first time. The processes for subscription should be followed, and after the registration is complete, the account should be logged off. Then again login should be made, and activities should be performed.
The credentials and m-pin should be entered correctly by the user and then the services can be availed.
You can get answer of questionnaire with regard to activate mobile banking in PNB through: