Windows 8 has many features as Metro Screen, User Interface (UI), Charms Bar apps store, etc. But people want more and more facilities and features. So Windows 8 RTM has provided a trick by which you can log in your computer even without password. Here some steps are being written, following that you may also get success in doing so.
Launch Metro charms panel by press this shortcut – Windows key + C
Under charms panel, click on the search button.
From search window, type a command in the blank search box at the top right side like  – netplwiz.
Then instant search result shows in the left panel and click on netplwiz link.
You get User Accounts window. Under Users tab, choose administrators account of windows 8 computer.
Now uncheck this box Users must….this computer.
After it, click on the Apply and OK button at a time.
Then you get a pop up box (Automatically sign in) that requests you to type the password twice for the selected user's accounts.
Finally, click on OK button when you insert password.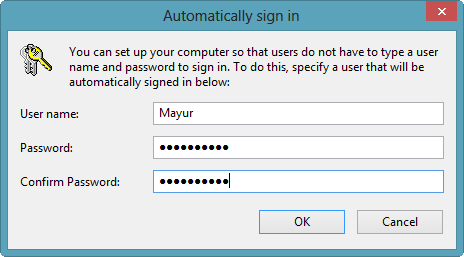 Once you follow tips, reboot your computer. You get metro screen automatically with no request to type username and password after loading Windows 8.
Important tips
Sometimes Windows 8 asks to type a password in order to log off, lock your windows 8 computer or during restore from sleep mode. So you can also disable it easily.
How to disable ask password message during sleep mode in Windows 8?
Open charms panel and choose Settings button.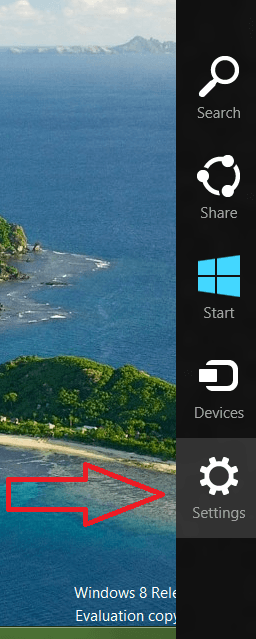 <>
From settings panel, click on More PC settings link at the bottom.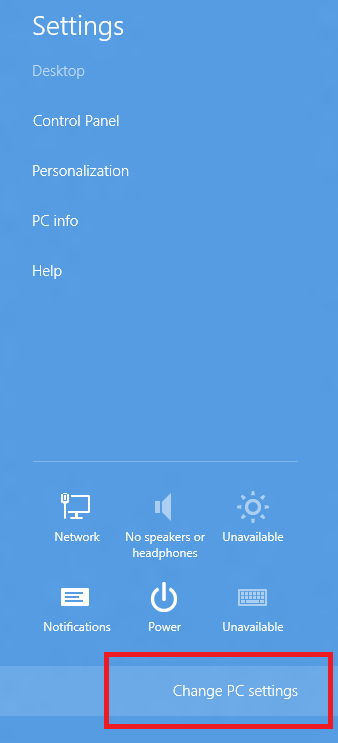 Then PC settings windows appear. Choose users option from menu lists in left panel.
Go to this section underneath – Any user who…………. this PC. Click on the Change button.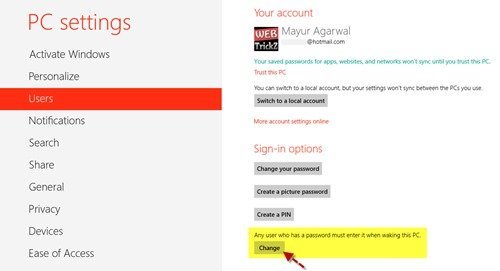 Finally, choose OK button to verify it.
Thus, you have disabled asking password options when your Windows 8 comes around from sleep mode.