When you find Windows 11 internet connection issues the most important task you need to perform is network reset. During this, there are two types of reset works; one is for network devices and the other is for network stack. Windows 11, similar to the previous version Windows 10, provides the built-in tool in the Network & Internet category of Settings app. This will allow you to complete this task in a few clicks but at the same time, you can execute some basic commands too. Let's see all the ways for how to Network Reset Settings and adapter in Windows 11 in this post.
When you go for reset network adapter you need to reboot the device used to access internet with a specific procedure. This process will restore the original state of network settings and the device configuration.
Network Reset Windows 11
Here is how to Network reset Settings and adapter in Windows 11 –
Way-1: Using Settings
Windows 11 offers a default troubleshooting tool to deal with any problem with internet access. This will restore the basic network settings and leave no room for conflict or error. Most of all, it is so easy to use. Therefore, in order to fix internet connection on Windows 11, use this method of reset network as your first priority –
Press Windows + I on your keyboard.
Click – Network & Internet.
Go to the right pane and click – Advanced network settings.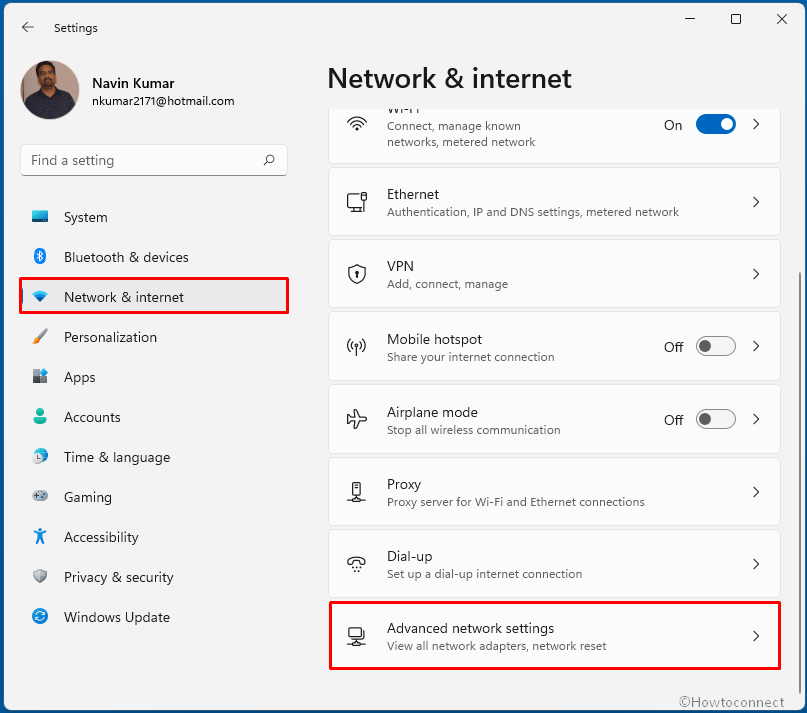 On the next Settings page, go to the right pane and scroll down to the bottom.
Now, click on – Network reset.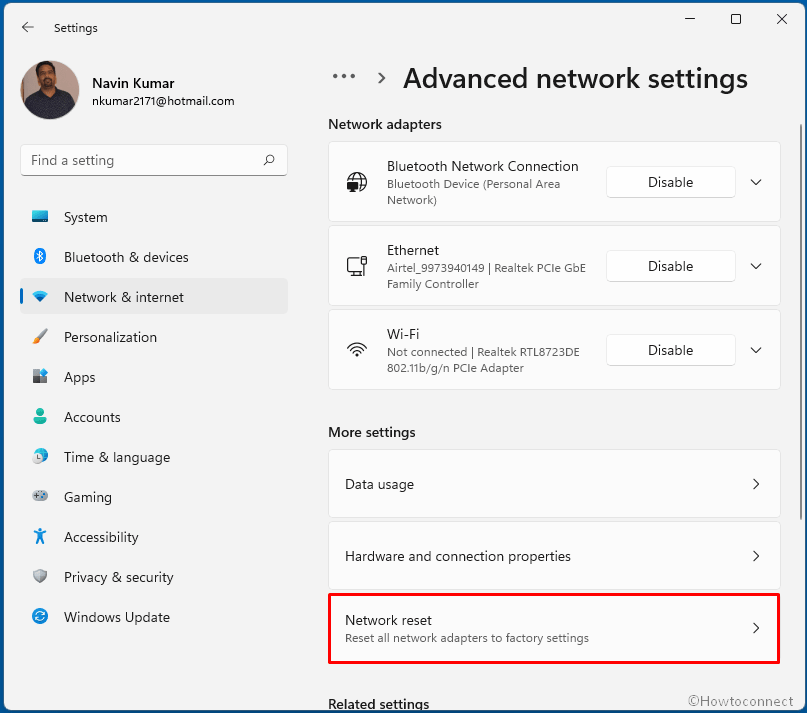 You will see a statement –
This will remove then reinstall all your network adapters, and set other networking components back to their original settings. You might need to reinstall other networking software afterwards, such as VPN client software or virtual switches.
Click the button – Reset now.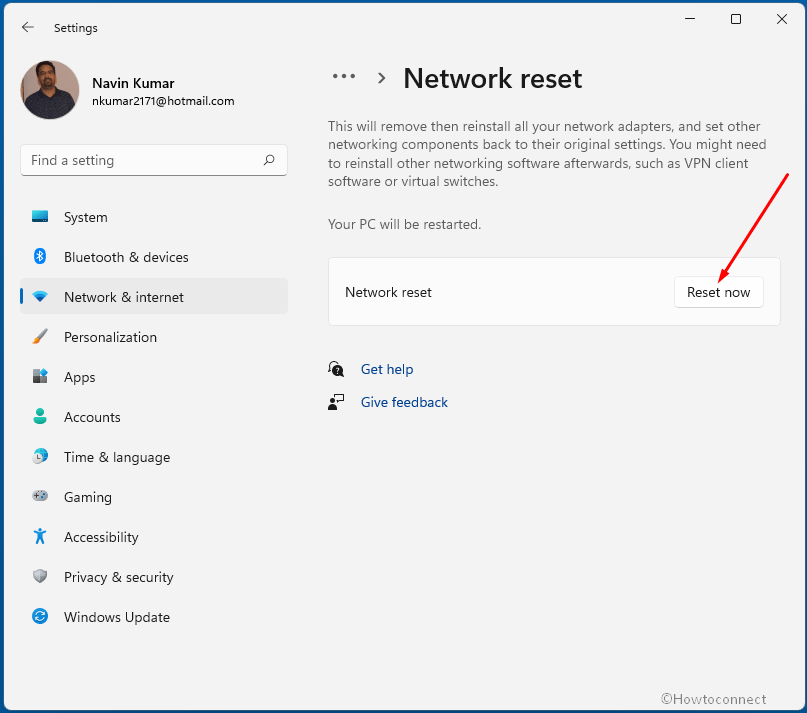 A verification dialog will appear asking "Are you sure you want to reset your network settings"; select – Yes.
Close all the ongoing tasks on your computer and wait for a restart.
As the system is rebooted the network reset is performed.
See – How to Reset Network Settings to Default in Windows 10.
Way-2: Reset network settings Windows 11 with cmd command
When getting any problem of internet on Windows 11 such as wifi network not showing, no access, intermittent connection whether it is in wireless or ethernet you can use this method. Using this way you are able to reset network in Windows 11 through cmd command. Steps are as follow –
Right-click on Start from taskbar and select – Run.
Type – cmd.
Press – Ctrl + Shift + Enter (13 Ways to open Command Prompt as administrator in Windows 11).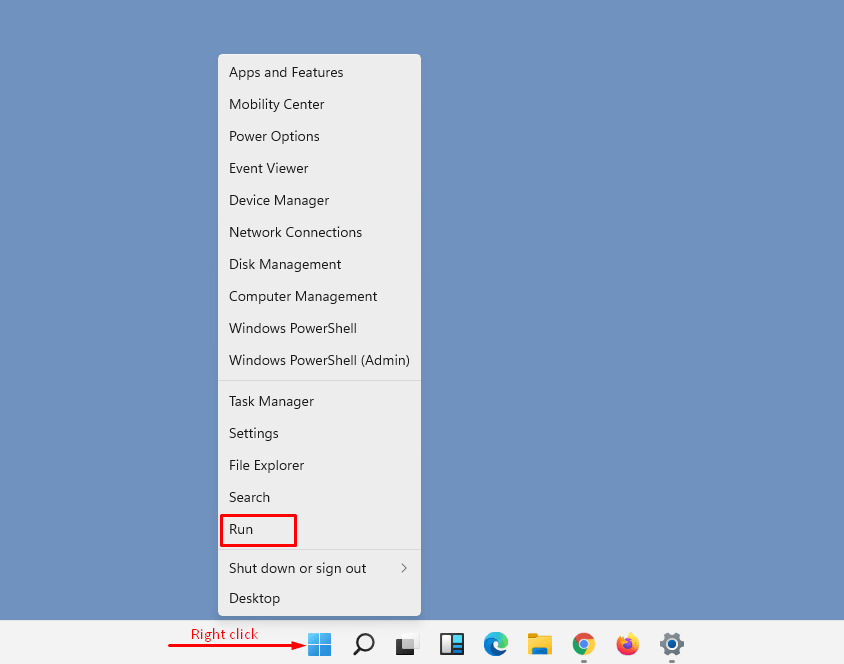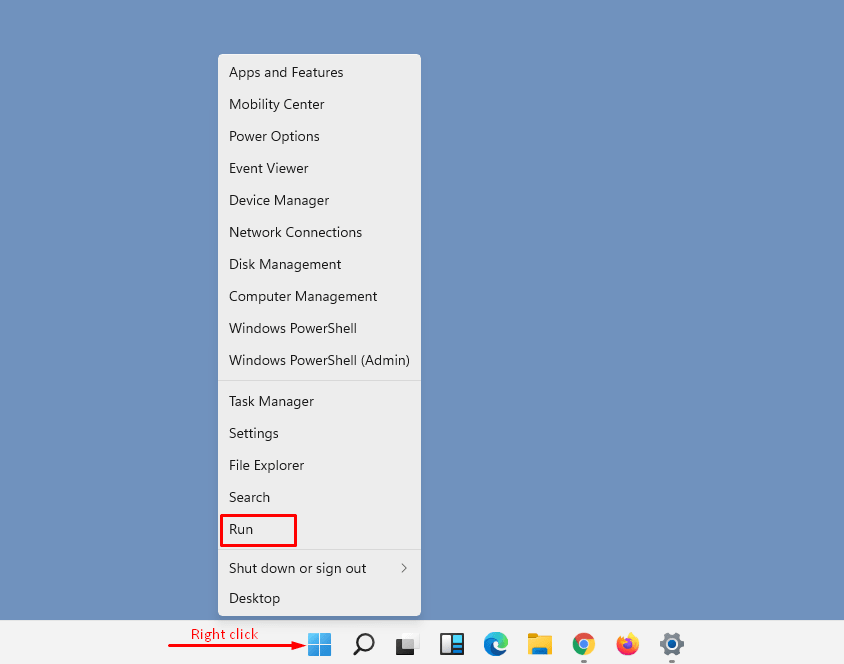 A User Account Control dialog will prompt for your approval; click – Yes.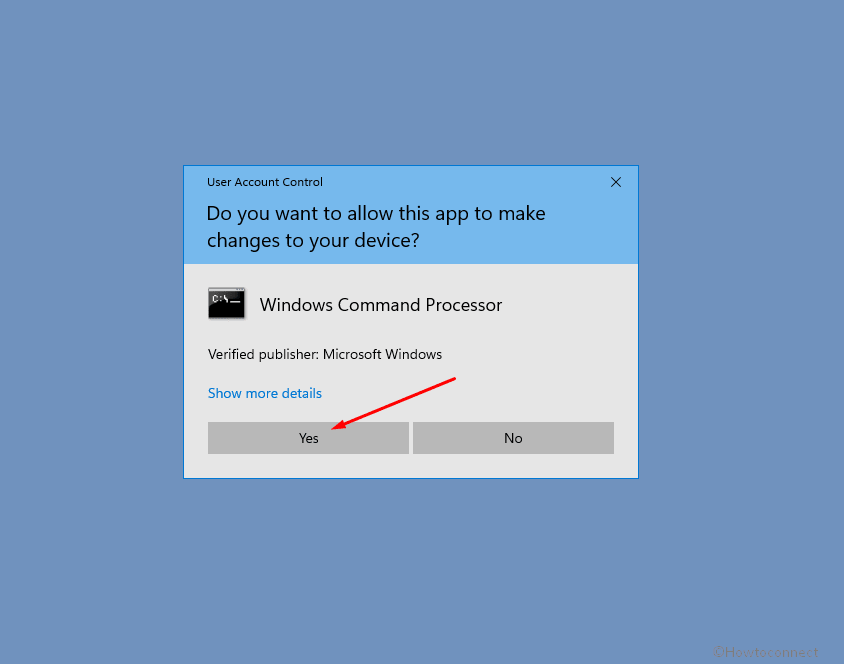 Once you are on Command prompt, then copy each of the following lines, paste into the prompt, and hit Enter successively –
ipconfig /release
ipconfig /flushdns
Copyipconfig /renew
netsh int ip reset
netsh winsock reset
Note that while running these cmd commands certain errors might appear but don't worry, it is absolutely normal thing.
At last, click on Start, then on Power, and select Restart from the Start menu.
Network reset of settings is completed.
You can know more about these commands by reading – How Does netsh int ip reset Work in Windows 10 and How Does netsh winsock reset Work in Windows 10.
Way-3: Reset the Network adapter Windows 11
On Windows, a Network Adapter controls the interface establishes connection between the system and WiFi or Bluetooth. Many times Windows 11 can't connect to internet because the Operating system is unable to work perfectly due to issue with the adapter. Furthermore, slow network, limited network, or lost or no connection may occur in a wireless network in the computer system.
Reset network adapter is the easiest way to fix internet connection on windows 11 regardless of the types of issues. This will bring back the default settings for the device. Follow the steps –
Close the running programs and shut down your PC.
Keep in mind that you need to completely shut down so carefully check the computer may not go to sleep and then awake or hibernate and resume.
Go to your modem (adapter) and ensure the light is on.
Switch off the power switch in which the router is connected or pull out the plug.
After 10 seconds or more and power on the router and wait for the light to be normal. (Note – After unplugging the light would be blinking). It will be ideal to wait for at least 5 minutes for a router after plugging in to reinstate the configurations.
Power on your PC and the network is reset now.
This may help you – How to Run Network Adapter Troubleshooter in Windows 10
Methods list:
Way-1: Using Settings
Way-2: With cmd command
Way-3: From Network adapter
That's all!!