Microsoft reveals new updates time to time for its apps, games, OS, and software. This is the time for games Solitaire, Mahjong and minesweeper which has been designed and presented for Windows Phone 8 as well as Windows 8 devices. Many people use to play these games for fun and time pass.  If you have Windows PC in last 20 years you have played these games. As new devices and a new generation of OS have arrived on devices these games will have a new look and experience. All these games are designed with high definition look, you can accomplish games, compete with your colleagues, and submit scores and have better experience with Solitaire, Mahjong, and minesweeper like you do in Xbox games.
Microsoft Solitaire Collection
Solitaire is a game having easy rules, easy to play, straightforward gameplay, no complexity. You simply have to empty the board with selecting proper cards. First, you start playing Solitaire you find so interesting that you start increasing score and compete with your friend and rival. Users play this game for fun. Experience the new HD Design of Solitaire
Download link: Microsoft Solitaire Collection
 Microsoft Mahjong
Microsoft Mahjong is a beautiful matching game. New features added makes this game intuitive and its interface superb. Its graphics, theme, and audio are charming and you will experience on Windows Phone 8 and Windows 8 devices will be pleasant during gameplay.  You can integrate Xbox with Mahjong to get to earn achievement, submit score, and compete with your mate.
Download Link: Microsoft Mahjong
Microsoft Minesweeper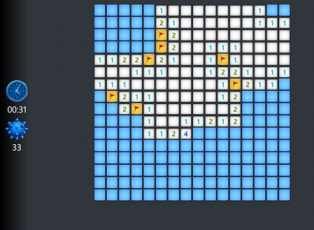 Microsoft Minesweeper is a puzzle and logic game you know. Few outstanding new features make this game interface, graphics, and sound gorgeous and pleasant. Get new experience with easy puzzles on Windows 8 device and Windows phones and further be master.
Download Link: Microsoft Minesweeper
So Download these games from Windows Store and share a new experience.