Blogger or website owner often requires optimizing images for his website so that, page of the website may load speedily. An optimized image plays a significant role to run blog nicely during heavy traffic. In this context, Google has announced instructions to every blogger a few days ago.  According to Google, ranking of a website will be calculated as per speed of website during loading the website page.  Therefore, bloggers are compulsory to insert compress and resize image with the minimum size on their blog and website.
Photoshop is a simple tool for compressing image, but, it's optimizing feature is not greatly effective over the web. In this guide, I am going to talk about some valuable freeware online tool. These tools will help you to compress and resize the on-hand images without reducing the quality in order to load on the web.
1. Free Image Optimizer
Free Image Optimizer provides free online service. It helps to blogger to resize, compress and optimize image in desired quality.
To work with this service, at first upload the selected image from the system, select the preferred quality option from the available list. Next, change the value of height and width and click on Optimize Now! button. As result, it will ask you to download optimized image via link.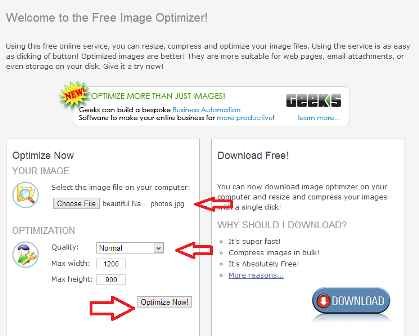 2. Web Resizer
Web Resizer is free of cost online service. It provides effective option to resize and compress images in absolute small size.  After performing image optimization function with available tools over the web, it can be used in blogs, websites or email attachments simply.
3. Online Image Optimizer
Online Image Optimizer facilitates web user to optimize images easily. Thus, such optimized image helps to load the website page swiftly.  In addition, users can also change the image format to another using this online tool.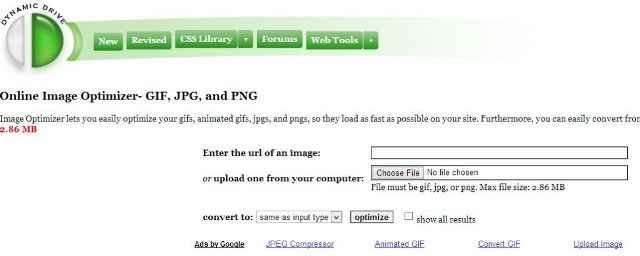 Check it