Photos app has been renovated and now it is available for installation, and some Windows 11 Insiders have already received an official update. Previous week, Windows Product Director Panos Panay released a teaser for the new Photos app for Windows 11 and said it would soon be rolled out to insiders. Several Reddit users have confirmed that being Windows insiders they have already installed the new photos app. Some have already received an official update. As expected, the Windows Photos app update brings several new features as well as design changes.
Collectively, in the first look, the Photos app is very similar to the Windows 10 version. The homepage of the app will display the most recent images, including some sets of shortcuts in the upper pane. Similar to the last version, the top menu bar has all the sections but the overall design of the application has been changed and rounded corners are used throughout the UI.
Download New Photos App for Windows 11
You will experience the changes after opening a photo within the application in Windows 11. An image carousel is added at the last of the window, which can be used to select more images at the same time. A floating toolbar will be available with buttons to rotate or edit, draw on it, see details, or delete when viewing a single image.
On the 3 dots menu – each option has added its own icon. Almost all the functions are prevailing, but they are combined into a single menu, however, they were previously located in different parts of the interface. Moreover, you can enhance the capabilities of the Windows Photos app with extensions.
Although It is not yet clear what these app extensions will look like. It will be pretty interesting if Adobe agrees to integrate some of the Photoshop functionality to Photos, or if Microsoft adds the functionality of its recently acquired Clipchamp video editor.
The update to the Photos app will be deployed in a phased manner. However, you can manually download the new application (.AppxBundle) from the link below: Hopefully, the new Photos app will be public to all Windows 11 users on October 5, 2021.
How to download new Photos app for Windows 11 and install
Here is how to download new Photos app for Windows 11 and install –
Download the application using this link.
Once got it, right-click on Microsoft.Windows.Photos_2021.21090.9002.0_neutral___8wekyb3d8bbwe.AppxBundle.
Select – Open with > App installer.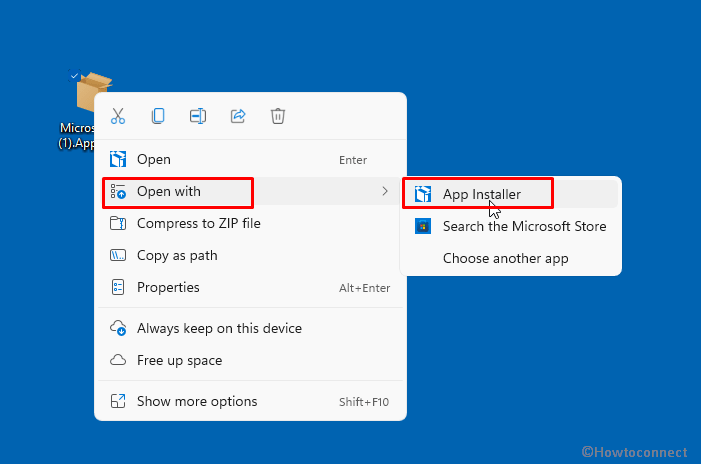 Click on – Update.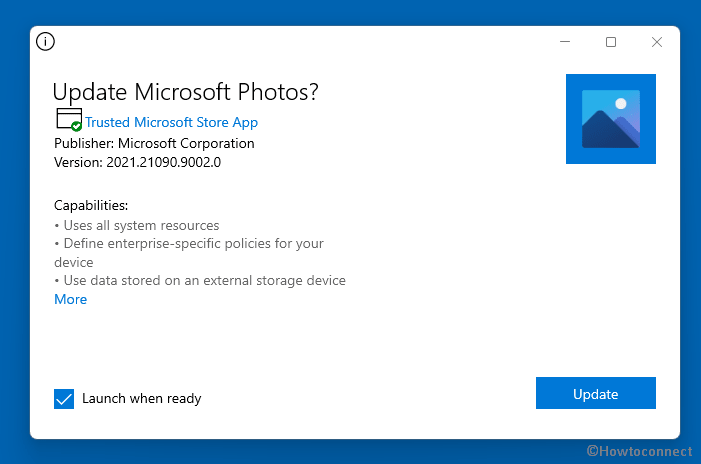 The Photos app update is deployed manually.
That's all!!