The Chromium-based Microsoft Edge Insider Preview was finally rolled out for you to experience a new world of browsing. As it is in a developing stage, you can keep testing its wide range of features. While doing the changes, if you ever need to revert back to original settings, you can simply Reset Chromium Microsoft Edge Insider Preview. The browser will change the new tab, startup page, pinned tabs, and search engine as well to default state in this process. Moreover, the reset will also disable all the extensions and clear temporary data such as cookies.
When any malware attacks or virus infects restoring Chromium Microsoft Edge Insider Preview to default will help you to get rid of. In addition, sometimes issue like browser crashes, stops loading webpages Critical Error may also get fixed through this method. Though it will remove so many settings, the browser will keep intact the saved passwords, favorites, and history. So, let us delve into the steps and see how this new browser will reset all the settings.
Way to Reset Chromium Microsoft Edge Insider Preview Browser
Here is how to reset Chromium Microsoft Edge Insider Preview Browser –
Step-1: Open the browser and click Settings and more icon. It is three dots icon which appears at the top right corner of the browser. Alternatively, pressing Alt + F will also display the list of options.
Step-2: From the menu that drops down, click Settings (see screenshot).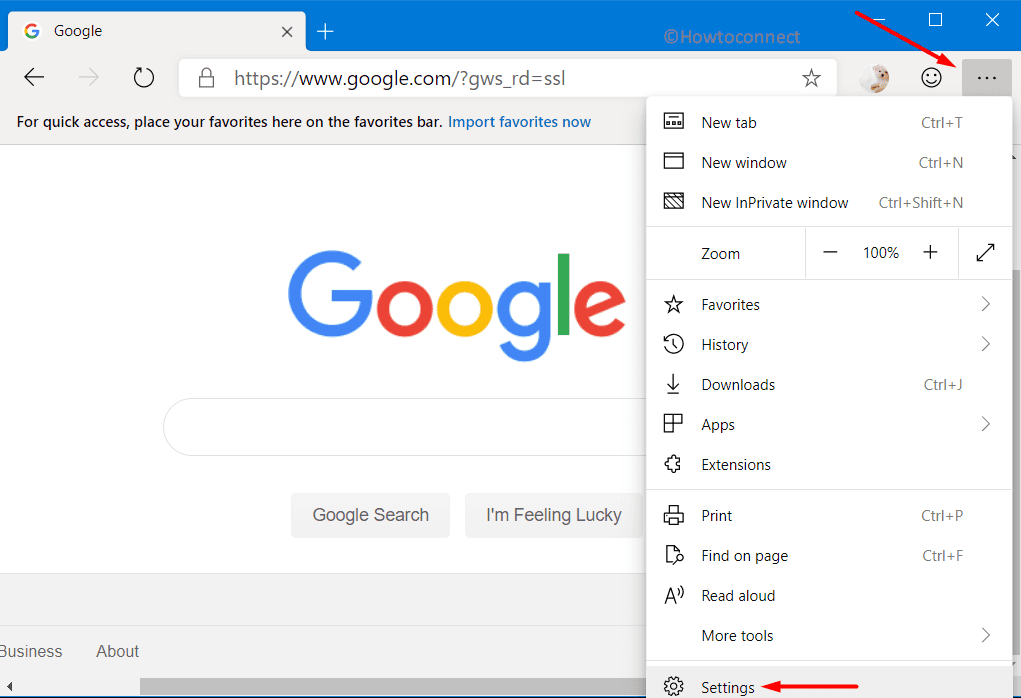 Step-3: When the Settings interface shows up, go to Reset settings on the left pane. Switch to the corresponding right side and select "Restore settings to their default values".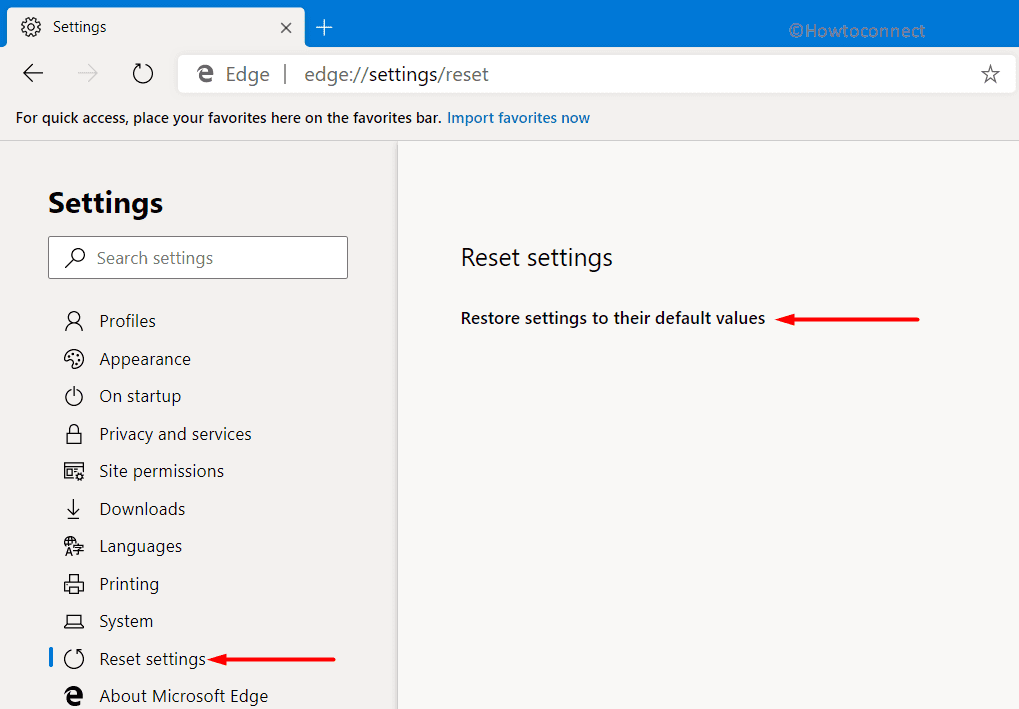 Step-4: A confirmation dialog box of Reset setting will appear. Click Reset settings button to complete the reset procedure and roll back to the default settings of the browser.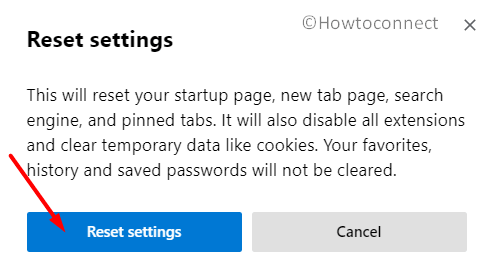 That's it!!!