Jump lists are an extra generation feature for navigation to files, folders, and applications in Windows 10 like in the earlier versions of Windows. But Windows 10 has added few tweaks to turn on and turn off this feature. Here you will read how to Show Jump Lists on Start and Taskbar in Windows 10 after tweaking in setting application.
Many Windows old features have been revised and renovated but still few features are there which took some time to roll out perfectly in Windows 10. And one such significant feature is Jump Lists. Now, the Settings app provides you a toggle that allows you to show jump lists. So, let us move forward and see how to show Jump Lists on Start and Taskbar in Windows 10.
Show Jump Lists on Start and Taskbar in Windows 10
Press – Winkey.
Click – Settings.
Upon the emergence of the Settings app, click – Personalization.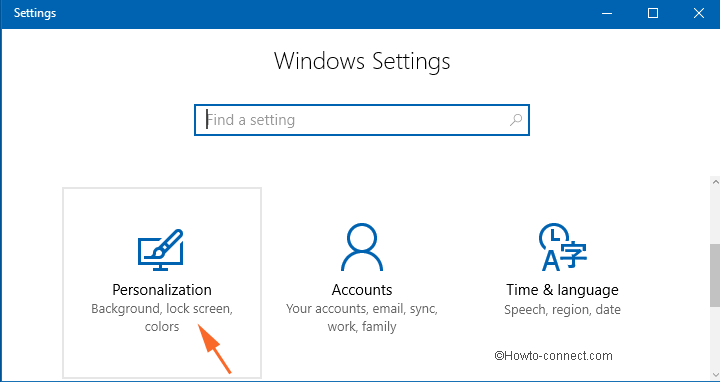 Go to the second last option in the left column and click – Start.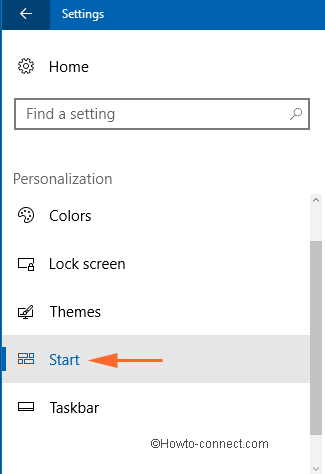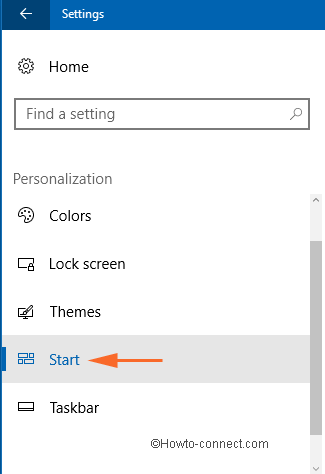 Read the last one, Show recently opened items in Jump Lists on Start or Taskbar.
To Show Jump Lists on Start and Taskbar in Windows 10, toggle it to On.
Now, right click on any opened program on Taskbar and you can see the Jump Lists.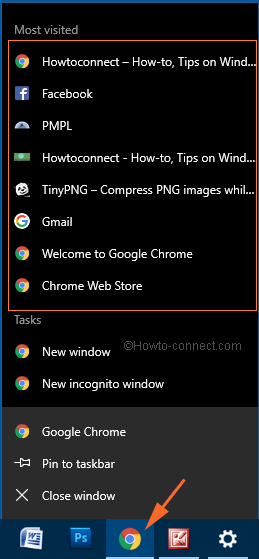 On Start Menu, right-click on any program and it displays you the Jump Lists.
If you prefer not to see the Jump Lists, toggle it to Off in the Start of Personalization category of Settings app.
Right click on a program on Taskbar and you will no longer see the Jump Lists items.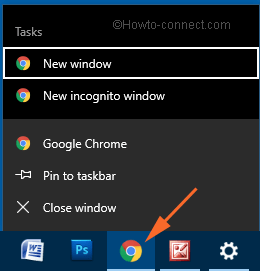 Look at the program on Start and  Jump Lists will not be shown.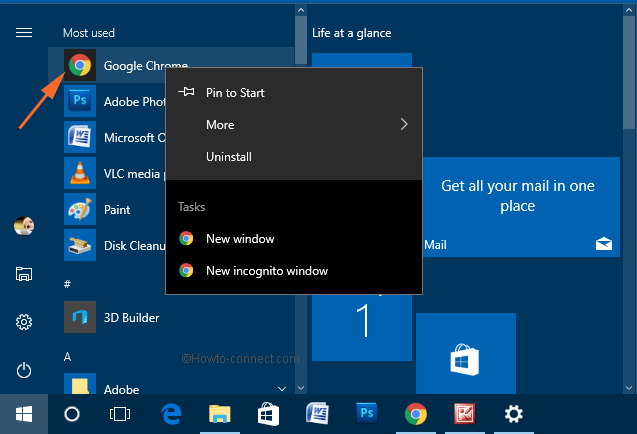 Still, the Jump list is not showing (for the users complaining)?
Launch File Explorer, paste the below path in Address bar and press Enter
%AppData%\Microsoft\Windows\Recent\AutomaticDestinations
Look for the file having abnormal size (Mostly < I MB) and delete this one. This will start showing the Jump list hopefully.
Despite you are getting any issue, it will be better to delete all the items in this directory and allow to prepare a new jump list.
Jump List is a very common feature for all Windows users. After the shipment of Windows 10, users expected it to work perfectly but it was not ready. But the wait is ended and Jump Lists are very much active on Start and Taskbar. The items you see in Jump Lists completely depend on your program. Jump Lists can be viewed for the most used items on Start Menu or Taskbar.
If any program is opened right click on its icon on the Taskbar and you can see the recently viewed items. Suppose, Google Chrome will list you the web pages you visited frequently or currently, Word document will display you the recently opened or saved Word documents and thus depending on the program you can see the Jump Lists. Start Menu also facilitates you to see this feature for the most used programs. A right-click on the items on Start Menu shows you the currently viewed items. Now, there are many users who don't prefer to see the Jump Lists. Focusing on them, Microsoft introduced a Jump Lists toggle in Settings app that lets you show or hide the feature.
There are certain restrictions for Jump Lists. It cannot show you the shortcut files if visited. Also, if you find your favorites are not listed there, you can always pin them and make your access easier, quicker, and comfortable. If you find anything new about Jump Lists, please do share with us.
That's all!!