The Google Drive has merged to Gmail so that you may store your attachments, emails rightly. Then in such circumstances, you don't require to access Inbox several times. Actually to save documents, files, folders, images in Google Drive we have to access Inbox each time. This act irritates us. But now it is the story of the past. In Goggle Drive environment, the folder permits you to store your documents directly.
If you wish to get another advantage or extend the functionality of Google Drive with chrome then a helpful Chrome extension named Save to Drive is the best choice. This Chrome extension permits you to store things like images and the HTML code of a specific link to Google Drive located documents openly.
How to install Save to Drive Chrome Extension?
At first, click on below link to browse Chrome extension page.
Install Save to Drive  Extension For Chrome
Next, click on this link – Add to chrome option.
It will be added on your chrome browser in little seconds.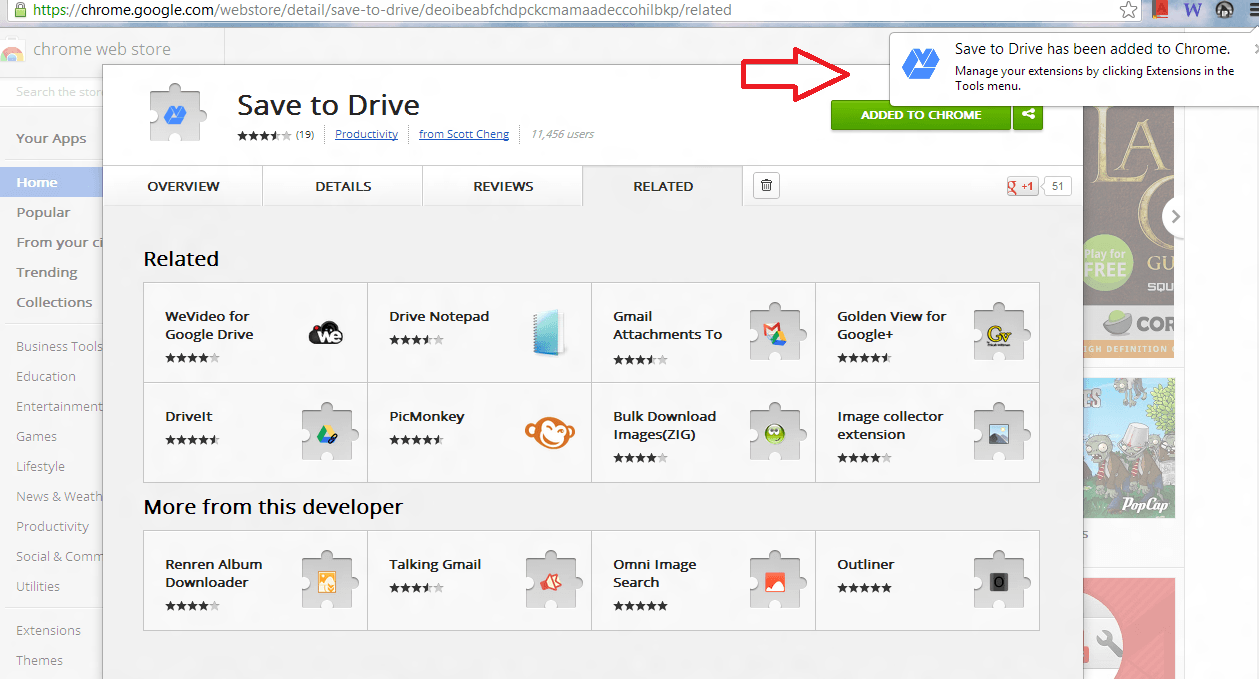 How to work with Save to Drive Chrome Extension?
First step
As soon as you install the Chrome extension, sign in Google Drive. In order to save any preferred images, browse the web pages.
Now make a right-click on the image and choose this choice – Save image to Google Drive in the right panel.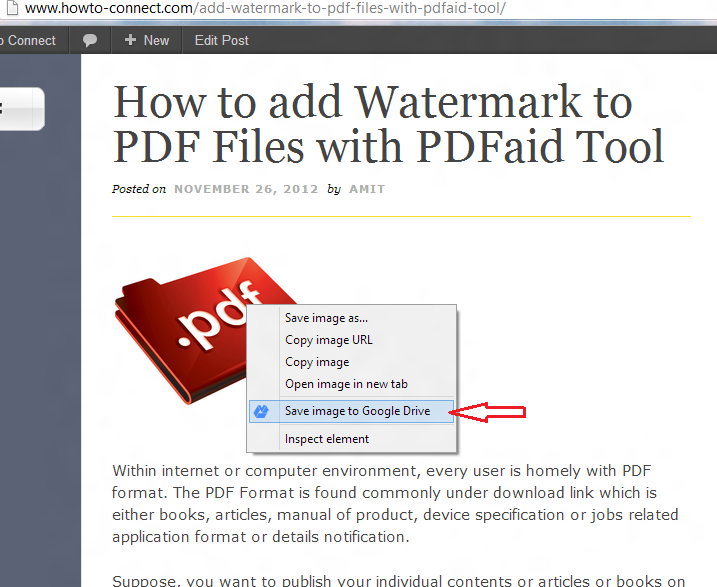 Then the storing process starts instantly, but it takes a few seconds to finish.
Next, you will get desktop notification and click on Visit Google Drive link.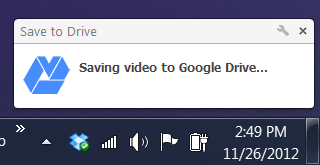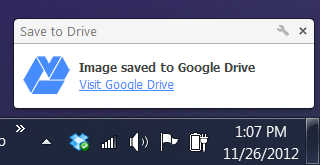 Second Step –
While you start your Google Drive account, you will get just grabbed images in list panel.
Conclusion –
The Save to Drive extension is the best option to place storing files to your drives, attaches it to your cloud account. For example – at first, you will have to download and then upload it, which will consume a lot of time. But through this extension, you may perform quickly.