The Internet is performing a vital role to do every task simply and quickly. Many users spend long hours of the day over the internet presently. Facebook give users an option to connect with worldwide located friends and share delightful photos, views and comments. Now online game has also become more popular among teenagers or newcomers in order to play interesting games anytime free of cost. To make it simple, there are several online game sites present on the web. Here, I have chosen top 10 free online game sites so that you can waste even countless hours on the computer.
Free Online Games is a free online game site. It hosts plenty of games and categories to choose favorite fun games. The games are completely free to play with free account, but the site features are hateful because it offers unlimited ads and pop-up during accessing it. To use ad-free feature, customization and more choice with the purpose to play game without any difficulty, user will have to select premium membership. With free account, users can access game chat rooms, view history, favorite lists, notifications and the insightful avatar creator.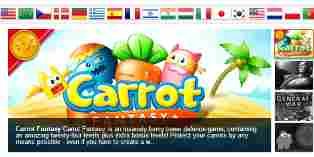 2. Kongregate
Kongregate has been developed by the Gamestop Corporation in 2007.  It offers almost 70,000 online games to play free of cost. Kongregate website is increasing rapidly with different groups of games including shooters, role-playing, puzzle, action and online multiplayer. To play any game online on this site, users have to sign up free account first. Users who decides for a premium membership, they will have to pay $30 annually to access extra advantage like special themes, icons, ad-free gaming, private chat rooms and beta releases. Using free account, you can save your badges, points and games plus share helpful comments in the community forums.
Addicting Games is one of the best online game site. The website has wide-range category list to play games for newcomers and teens. It is a flash-based site that offers something for everyone. User can also embed games on the individual blog or social network for sharing purpose.
 4. Newgrounds
Newgrounds is also admired flash-based game and animation sites on the web. It hosts a large range of games including action with adult-only titles. It can be exclusively sorted out by rating, popularity or content views. The forums of Newgrounds site are available to share comments and useful tips by user community.
5. Armor Games
Armor Games is a fantastic site for playing the game online. Similar Kongregate, users can create a free account to access a slide of mixed features for example achievements, Facebook integration and the widespread support forums to know handy tips and guides for new users. The main game category is sort out in strategies, sports and shooters.
Crazy Monkey Games offers quite ad-heavy and limited features from the large game collection. Most heavy games come with brief guides along with tips and tweaks for navigating the difficult portions during play online. The newsletter subscription is also a great way for users to know release date of the upcoming or latest games, contests and general news.
Besides, few best free online game sites has been listed at the bottom which you can also try out.
7. Yahoo Games
8. BGames
9. PopCap
10. MiniClip