Being a Windows 10 user, you may always be attentive to keep your computer healthy and safety. To keep your PC clean, Disk Cleanup comes handy to use. Many users continue to run the built-in tool Windows Defender Security Center as a security measure. However, most of them are with a view that they want some interesting antivirus solutions to protect their system with less effort. So, today, in this guide, we will provide you the best Top Free Antivirus for Windows 10 2018.
Top Free Antivirus for Windows 10 2018
In the below sections, you will come across the top yet free solutions that work perfectly for Windows 10. If any of them suits you, just visit their websites link mentioned and grab them without paying a cost. So, let us move towards them one by one!
AVAST Free Antivirus for Windows 10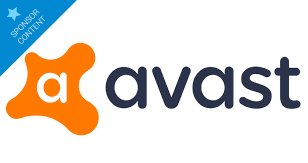 AVAST Free antivirus holds a great reputation in the market for its powerful malware detection. In addition, it has heuristics engine that can detect viruses even those are unknown from long before.
AVAST is a complete package of antimalware software which is well functional to detect threats. The infections may come from the Internet, internal files and PC components, online messages as well as instant messages. So, also go through their following trademarks –
i. You can perform Malware scanning On–Demand in AVAST.
ii. It has an amazing feature of blocking suspicious URL.
iii. Detects all those cracks that let the malware slip into your system.
iv. Automatically finds a weakness in the wireless network of your home and also identifies the strangers using your WiFi.
v. It can also conduct Behavior-based Scanning.
vi. This anti-virus provides Bonus Vulnerability detection.
https://www.avast.com/en-in/free-antivirus-download
Free AVG Antivirus for Windows 10
AVG is definitely one of the Antivirus for Windows 10 2018. It is an indisputable program as well as anti-spying software that is in effect with contact scanner, advanced email scanner, moreover detecting threats during updates.
Furthermore, the program comes handy with numerous premium features to detect the latest malware. This specific antivirus solution will amaze you and you will surely never look for anything else.
a) A complete package of anti-malware and anti-spyware tool.
b) It contains a scheduled scanning feature, link scanner, and email scanner.
c) The solution includes a real-time security update.
d) Capable of catching malicious downloads before they reach your computer.
e) Block downloads, email attachments, unsafe links.
f) Lets you also conduct a full scan on-demand.
https://www.avg.com/en-in/free-antivirus-download
Top Free Antivirus for Windows 10 2018 Avira
"Avira" is an advanced type of free antivirus available that keeps you safe from Trojans, worms, spyware, adware, malicious invaders.
Moreover, it has a very strong scanning feature with high system performance. You might experience the interface a little complex at the first look but I tell you, it has a wide range of customization tool.
Avira uses the extraordinary heuristic engine for threat detection which is really uncommon with others.
The Antivirus includes numerous add-ons, password manager and a VPN client too.
It has Phishing protection feature.
The Anti-virus comprises URL blocking features too. So, along with Windows 10, it is well suited for Linux and MAC.
https://www.avira.com/en/free-antivirus-windows
Comodo Free Antivirus for Windows 10
Comodo free Antivirus software is solely dominating the industry because of its exceptional Defense and technology feature.
It treats unknown files as threats and deploys protection. Being developed by Comodo Security Solutions, it has earned a great reputation for guarding Windows against various virus sources.
A. The Antivirus offers cent percent protection against viruses.
B. Comodo provides a robust structure to defend the malware even the latest ones.
C. It blocks malicious websites and identifies suspicious files with instant malware removal.
D. Anti-virus holds quick moreover instant Cloud-based scanning feature.
E. It also keeps the protection updated always to resolve the latest virus definitions.
https://antivirus.comodo.com/antivirus-for-windows-10/
Top Free Antivirus for Windows 10 2018 Microsoft Security Essentials (MSE)
Microsoft Security Essentials (MSE) is a fabulous security and acquires the top place in the free antivirus list. The reason is pretty clear as Microsoft develops this specific tool.
Furthermore, the Antivirus gets an on-screen threat preview feature. A green click next to the icon represents the device is fully safe. If it detects the presence of a malware, the clock appears red and you can easily guess what's going on inside.
01. MSE provides top class security against a wide range of antivirus, spyware, adware, and others.
02. The Anti-virus Keeps on updating itself automatically to fight the updated viruses.
03. It is simple to install moreover easy to use.
https://www.microsoft.com/en-in/download/details.aspx?id=5201
Baidu Antivirus Free for Windows 10
One of the most amazing free antiviruses is Baidu Antivirus 2015 these days. It's a full package program in order to provide strong protection against malware using its cloud-based database.
Moreover, it works with perfection involving minimum system resources. In addition, provides instant protection against the strongest threats even.
a. Baidu Antivirus 2015 is the most effective as well as a lightweight program.
b. Provides advanced scanning for USB and Windows Registry.
c. It has Password protection features as well and scans for threats before uploading to cloud storage.
d. It's an anti-hacking firewall with premium traits.
e. Includes latest features such as "anti-phishing protection", "webcam protection", quarantine sandbox and so on.
f. Offers super effective anti-keylogger and downloads the virus updates regularly from the internet.
g. The solution also provides a private browser tool and traffic monitor.
http://antivirus.baidu.com/en/
Bitdefender Free Antivirus for Windows 10 2018
You may know that most of the free antivirus programs are annoying. This is because they always ask you to upgrade the software to premium.
But while you use Bitdefender Antivirus, you will not be bothered by this annoying popup. It's simple, easy to use and strong as well when talking about malware.
• A light solution with a powerful protection.
• You can save your PC from internet fraud by using this free program.
• Setting up and configuration is quite easier than others.
• Never slows down the computer performance moreover provides on-access malware scanning feature.
https://www.bitdefender.com/solutions/free.html
Panda – Top Free Antivirus for Windows 10 2018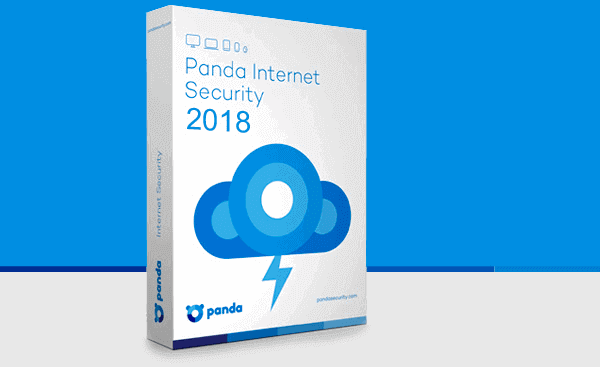 Panda Free Antivirus which presently known as Panda Protection all over. You can fight against enormous viruses, malware, Trojans, adware, and also worms.
This awesome software reduces extra loads while offering protection to the computer completing tasks in the Cloud. All this process doesn't make the computer leggy. Besides, as the protection task is done elsewhere on the internet, it provides the strongest protection.
i) Rated as the best antivirus especially for Windows 10.
ii) Offers useful Phishing protection.
iii) On-demand Malware scanning and block malicious URL as well.
iv) Though the interface is a little impact, it's easy to use after all.
v) Keeps your browser secure by web filtering.
vi) Offers USB device protection automatically when you insert one.
https://www.pandasecurity.com/india/homeusers/solutions/free-antivirus/
Adaware – Free Antivirus for Windows 10 2018

A unique type of Adware protection developed by famous developer Lavasoft. It comes with an advanced technology to shift into silent mode when the user is playing video games or watching movies. Isn't that sounds pretty amazing!
The Antivirus is a powerful adware solution rather and offers a decent range of antivirus protection.
Mitigate interface on the system resources when you are busy in doing an important task.
Provides instant as well as real-time protection against all type of malware, spyware, and adware.
https://www.adaware.com/antivirus
Another highly recommended Antivirus for Windows 10 2018 which is unique and have cloud-based protection is Immunet.
Furthermore, it also offers complete preservation against bots, Trojans, worms, viruses, spyware, and keyloggers. The most amazing fact is, you don't need to update it anymore.
The manufacturer offers Telephone based supports 24/7.
When you use Immunet, you will experience that it increases overall system performance.
This unique antivirus can also be run along with any other antivirus tool.
FortiClient – Free Antivirus for Windows 10 2018
Despite having lots of useful features, FortiClient is still the easiest one when we talk about setting up. Experts recommend it most as a free anti-malware tool and refer to "threat management" tool.
FortiClient provides malicious URL blocking and web filtering.
It keeps on updating virus definition tools automatically to detect even the latest threats.
Conducts a "full system scan" automatically once in a week.
It's a firewall program having parental control and system optimization.
Strong infrastructure with user-friendly tools.
You may like to read another tutorial to Remove Browser Toolbar, Adware, Spyware using AdwCleaner tool.
These are just the best Antivirus for Windows 10 2018 available at present in the market. Still more are available. You just need to compare the features and grab the best one that can fulfill your demands.