VLC is one of the most famous multimedia players. It is an open source application and runs all formats of media files. Now VLC is present for Windows 8 and 8.1. We all know that Windows is running after each small and important software so that users could find it on the same platform. A lot of other apps have already been put down there on its windows store. Now, windows have also made it possible to bring VLC along with it. There is no doubt that there are hundreds of video apps running on Windows 8. But this app is a lot more than all those existing video apps as it name itself is much.
Recommended: Best Audio Player with ReplayGain support, Low memory Footprint – Foobar2000
All those who love watching movies, songs, and listen to rock music, this app is famous all around them. Now, as it has become a part of Windows 8 it is very great news for all windows existing users. The interface and all other things are kept similar to that which we generally found out there in the original device. A screenshot of this app is shown below: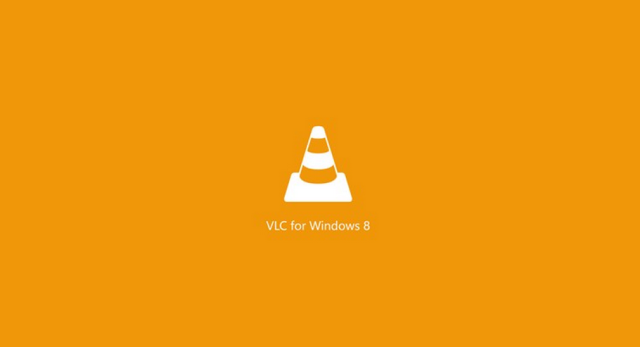 VLC is open-source software, however, it can open almost any type of video which you want to see. The most important about this app is that it is capable of streaming videos from the web, record video, and convert video files easily from one format to another and more other interesting features like proper key for adding subtitles, start of the movie, etc. We will give some of its details later in the next section.
How to use VLC app on Windows 8 / 8.1
Install VLC app on your windows machine after downloading it from the link provided at the last of this article. Once, this app is installed open this app. It will open just similar to the original VLC media player. There might be certain changes which you note here. This is because this is a beta version of normal VLC. It supports multiple-audio tracks selection as well as background audio playback which are very good things to be in a Media Player. Along with these, it also supports Live tiles which means that it can be easily controlled directly from the start screen.
Some keys which you might find useful while working on VLC are:
V: For Subtitles
B: For Audio Changes
N: To start from the start
M: Mute
J,K: For Audio Delay
G,H: For Subtitles delay
Note:
Some of the things that might interest you are its music playback, MKV support, FLAC support, and that it can play almost all types of video.
The size of this app is i.e. 9.85 MB which is very less than its original size which comes around or more than 35 MB.
The Subtitles here on this app is not that good as compared to its original software.
Conclusion
There is no doubt that this is the most needy thing which windows has provided to its users. Overall, it is running is good and it doesn't lag here too. If you find any problem, do share your views here with us.