Steps to connect XBOX 360 Console to Computer Monitor powered Windows 10. – Nowadays even the operating systems are also providing a wide range of games. As we know that Windows 10 has a Windows Store from where you can download and install numerous amount of games while logged in with your Microsoft Account.
And a few years ago the same Microsoft Company has launched Xbox 360 Console which is a home video game. But the best part is that the user, if, logged in to Windows 10 operating system with their Microsoft Account they can attach their Xbox 360 Console to their Windows 10 Computer Monitor. It permits you to buy and install games from Windows Store for your console.
You may like to read:
10 Techniques The Xbox One will Become Your New Lounge Hub
So as you all can guess that today for my readers I am going to cover the steps of  How to connect XBOX 360 Console to Computer Monitor in Windows 10. Let's begin!
How to connect XBOX 360 Console to Computer Monitor in Windows 10
Step 1
To begin with the steps the first and the foremost task for you is to install the Xbox SmartGlass App. And to do so you get logged in to your Windows 10 operating system through your Microsoft Account. You can see Windows Store tile lying listed on your start menu.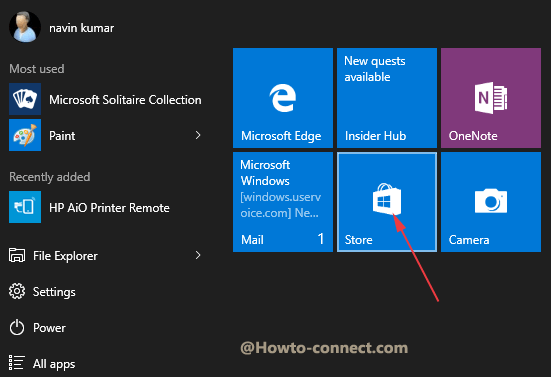 Open the Store and search for Xbox SmartGlass App in the search field. When the appropriate app option appears on the Store, click Install.
Now take yourself to the console after installing the app successfully.
Step 2
In the next step, you will turn on Xbox SmartGlass App by setting the Xbox 360 Console. And so you will login to the console from the same Microsoft Account that you used to sign-in in Windows 10. Once you are logged in, make it to the Settings option followed by selecting the System option.
Upon the emergence of the System Settings choose Console Settings.
And under Console Settings list you will click on the Connected Devices.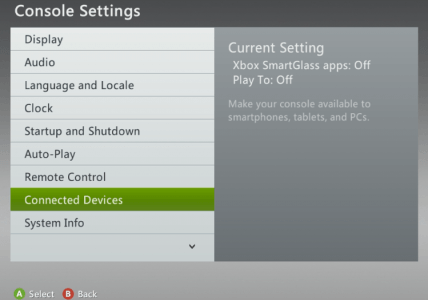 In the next screen of Connect Devices, you will see two sections. One is Xbox SmartGlass Apps and the other one is Play To. So select the On option of both the sections. After this action, with your Windows 10 you can fully remote control your Xbox 360.
Step 3
In the previous step by setting the Xbox 360 Console, you had switched on the Xbox SmartGlass App. Here you will now configure the same Xbox SmartGlass App in Windows 10. And   so again make sure that you are logged into Windows 10 with the same Microsoft Account that you used in previous steps. If you have not experienced the Xbox SmartGlass before then you will be asked for the confirmation. To continue, click Get Started.
The next page will be having few guidelines for you. Click Next.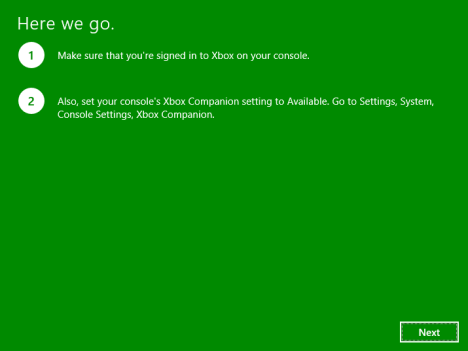 You will see the Xbox SmartGlass being connected to your Xbox 360 Console.
You will automatically be connected to your Console whenever you start the Xbox SmartGlass App but make a note that your Console should be switched on.
CONCLUSION
Thus by following the above-mentioned easy steps you can connect XBOX 360 Console to Computer Monitor powered Windows 10. And one more thing to say that always Prefer Gaming console containing larger hard disk space. We know the technology is getting developed at a fast pace, but it's our responsibility to encourage our children to play more outdoor games. On the same hand, they have knowledge about these things also. Think about it!