Whenever we talk about Windows 10, 8 new features, it is considered an absolutely different in the area of accessibility than Windows 7. Several new features are integrated to accessibility options and tools are added to enhance its smoothness. Windows 8 built-in Personalization and Ease of Access Center tools are presented in new style. It is always true that Window 8 is designed especially for touch support device. So, mouse and keyboard become trifle, when you use Windows 8 with touch screen device.
In this regard, Microsoft has published Accessibility guide for Windows 10, 8. It is free of cost with direct download link. Although I have already explained about others product guide of Windows 8 at my blog such as – Smart guide of windows 8 professional features, Product Guide of business, General Product guide of Windows 8, But this is a new one.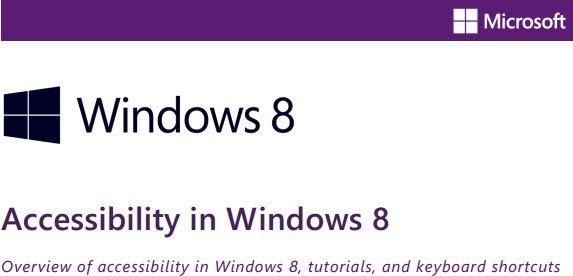 Features of Windows 10, 8 Accessibility Guide –  
The Windows 8 Accessibility guide contains 88 pages and support to both reading format PDF and Word document.
This guide provides the summary of Windows 8 Accessibility with simple language and handy screenshots.
It also describes the use of mouse and keyboard with Windows 10, 8 Accessibility functions and all the related keyboard shortcuts are written here.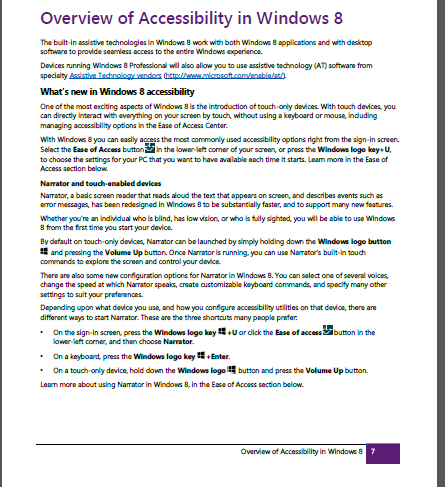 To read Windows 10, 8 Accessibility Guide you may download it by clicking below-given link.